MARKETING SOLUTIONS
In today's rapidly changing and increasingly digital landscape, businesses often struggle to choose the marketing tactics that will help them achieve their desired results. Companies trying to reach younger audiences may be tempted to abandon traditional advertising tactics in favor of an entirely virtual approach. However, when done correctly, campus advertising remains a highly effective way to reach and engage teenagers and young adults.
---
---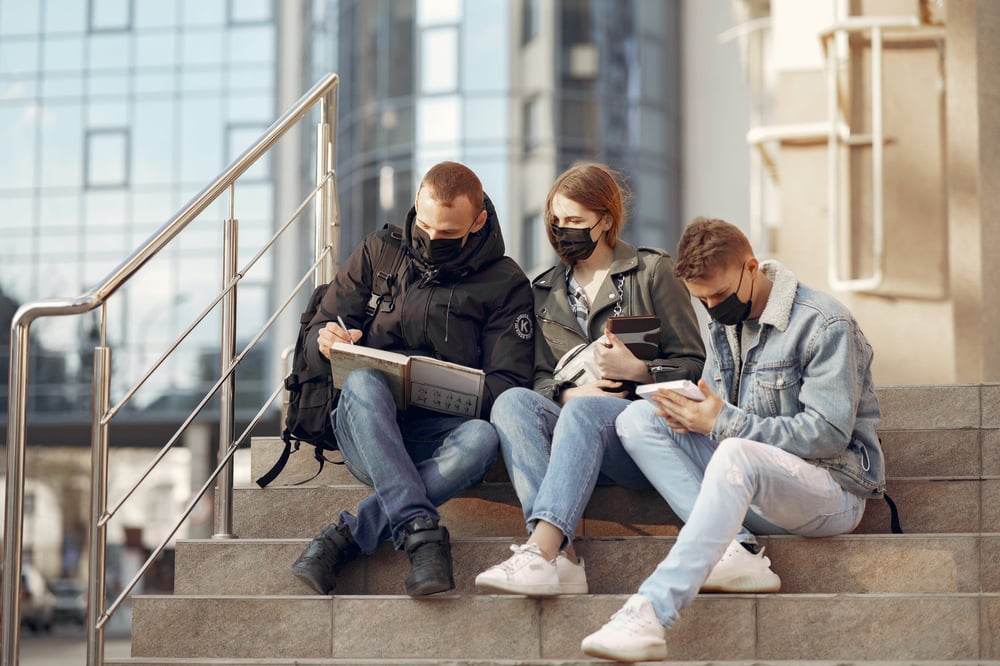 +

whO is on campus?
Campus advertising reaches a vast, diverse, and economically powerful consumer group.
How big is the college student market?
College students comprise a significant portion of the young adult population in the United States. According to EducationData.org:
Undergraduate college enrollment totals 17.5 million students nationwide.
4.3 million graduate students are enrolled in American colleges.
12.8 million of American 18- to 24-year-olds are enrolled in college or graduate school.
37.8% of American males aged 18 to 24 years are enrolled in college or graduate school.
46.7% of American females aged 18 to 24 years are enrolled in college or graduate school.
Who does campus advertising reach?
Campus ads reach a widely varied audience in terms of both gender and race.
55.5% of undergraduate and graduate students are women.
55.2% of college students are Caucasian.
19.5% of the student population is Hispanic or Latino.
9.6% of college students are Black or African American.
7% of college students are Asian, and 3% are Pacific Islander.
3.9% of students are multiracial or of two or more races.
While most college students are between the ages of 18 and 24, campus advertising also reaches their parents, professors, coaches, and other influencers. Advertising on campus is also an excellent way for businesses to reach a variety of niche audiences, including Hispanic college students, multicultural, college students, African American college students, low HHI college students, students at HBCUs (historically black colleges and universities, and major-specific audiences, like STEM and tech-related majors.
+

why campus advertising?
Campus advertising is valuable to an incredible range of businesses for a few different reasons.
Campus advertising reaches college students at a pivotal point in their development as consumers.
As they transition from teenagers to twenty-somethings, college students take their first steps into true adulthood. They are responsible for meeting more of their own needs, and their consumer demands grow. They're eating away from home, furnishing dorm rooms and apartments, taking responsibility for their own transportation, shopping for new wardrobes, and expanding their entertainment horizons. Many come from affluent homes and have plenty of disposable income.
Every year, millions of college students graduate and begin professional jobs, many earning more money than they ever have before. In fact, in recent years, the median earnings of young adults with a bachelor's degree was $50,000 (64% higher than those of young adults with only a high school diploma).
The college years are prime time for businesses and brands to get in on the ground floor, create connections with this group of potential customers, present solutions to their challenges, and build brand trust and loyalty.
College students have significant purchasing power.
Because students from more affluent backgrounds are significantly more likely to enroll in college, many college students can afford higher end housing, dining out, a variety of paid entertainment options, and other non-essential and luxury purchases. In fact, college students collectively have $593 billion available to spend.
In addition to paying for tuition, here's how some of that spending breaks down:
As a group, per year, college students spend $65 billion on food, $5.5 billion on alcohol, and $2.4 billion on entertainment.
In the course of earning a 4-year degree, the average college student will spend almost $53,000 on personal expenses, $16,500 on rent, and $4,000 on eating out.
Campus advertising offers unique marketing advantages.
Campus advertising campaigns allow you to target your marketing efforts geographically. College students are a captive audience – living, learning, working, eating, shopping and socializing within a limited area. Strategically placed ads concentrate your campaign on your intended viewers and generate repeat exposure.
The visual impact of traditional university advertising delivers excellent bang for your buck. After all, you can't turn traditional campus advertising off, scroll past it, or fast forward through it. This explains why a large percentage of consumers notice static and mobile billboards, and many of them take related follow-up actions. Digital campus media also has an important role to play when it comes to reaching the incredibly connected members of Generation Z.
Regardless of time frame or budget, there's a campus advertising option that fits your needs and will help you meet your goals.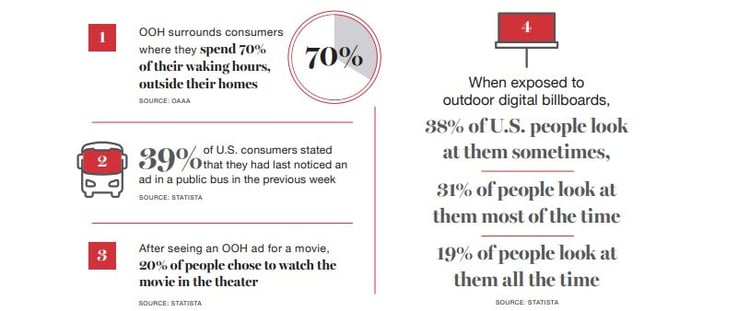 +

wHAT TACTICS ARE AVAILABLE?
Campus advertising options truly run the gamut.
Traditional Campus Media Tactics:
Out-of-home advertising (OOH)
Digital out of home advertising (DOOH)
Transit advertising
Postering
Newspaper ads
Tabling events
Digital Campus Media Tactics:
Online advertising
Mobile advertising
Geotargeting
Social media marketing
Search advertising
Display advertising
Campus audio advertising
Video advertising
---
Integrated Campus Ad Campaigns
By combining traditional and digital campus advertising tactics, you extend your reach while each part of your marketing campaign amplifies the efforts of the others.
---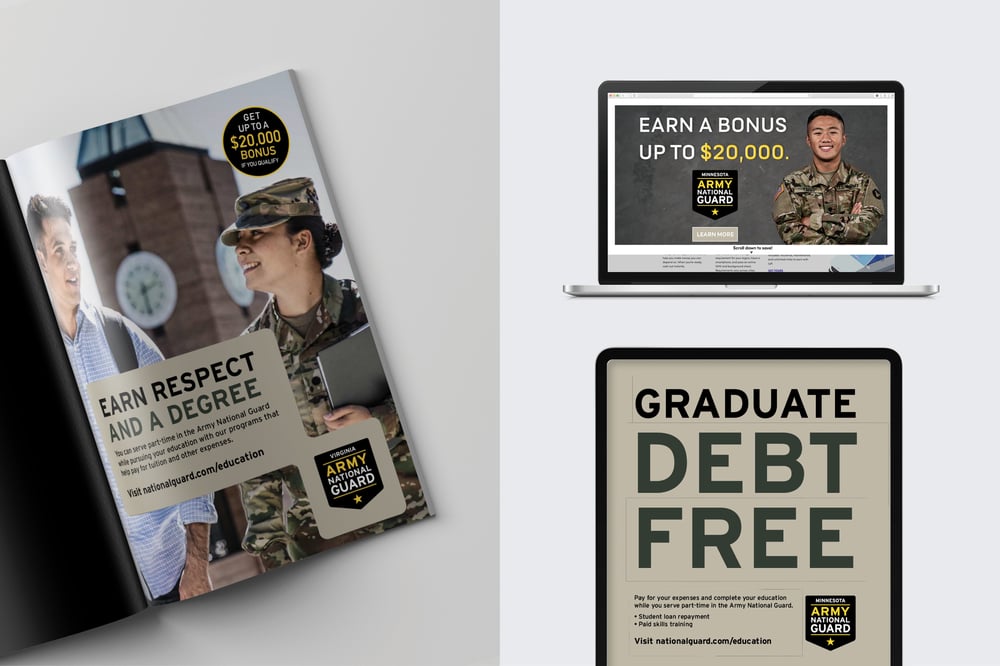 +

WHO SHOULD ADVERTISE ON CAMPUS?
Campus advertising is right for a wide variety of businesses, institutions, and organizations.
Campus advertising serves higher education recruiters, especially internal college and university departments looking to raise awareness, enrollment, and participation of students in specific programs. This includes colleges within the university, specific majors, graduate programs, health and safety programs, housing departments, and more.
Campus advertising serves other industries that are looking to recruit the college demographic, from federal recruiters to private employers to charitable organizations in need of volunteers.
Campus advertising serves companies that want to increase awareness, brand loyalty, and all forms of engagement among college students. This includes a vast array of industries, represented by student housing companies, restaurants, bars, retail establishments, service providers, and much much more.
+

HOW DO I ADVERTISE ON CAMPUS?
---
---
+

WHERE SHOULD I ADVERTISE?
There are a number of factors that make a specific campus a good place to advertise.
However, what's right for one company may not be right for another. Organizations should consider a variety of things, including the size and location of the campus, the makeup and interests of the student population, and the advertising options available.
Often, for small businesses, proximity is key. For example, if you are a small local business, looking to the largest campus in your market may be a great way to build brand awareness and bring in a new customer base.
If you are a brand of scale/national, the size of the school, notoriety, or market DMA may dictate where your college media buy should occur. For example, Lyft ran a national campus campaign based on the key markets where they were launching their rideshare services (in Houston, they looked to the University of Houston, in LA they advertised at UCLA and USC, and so forth).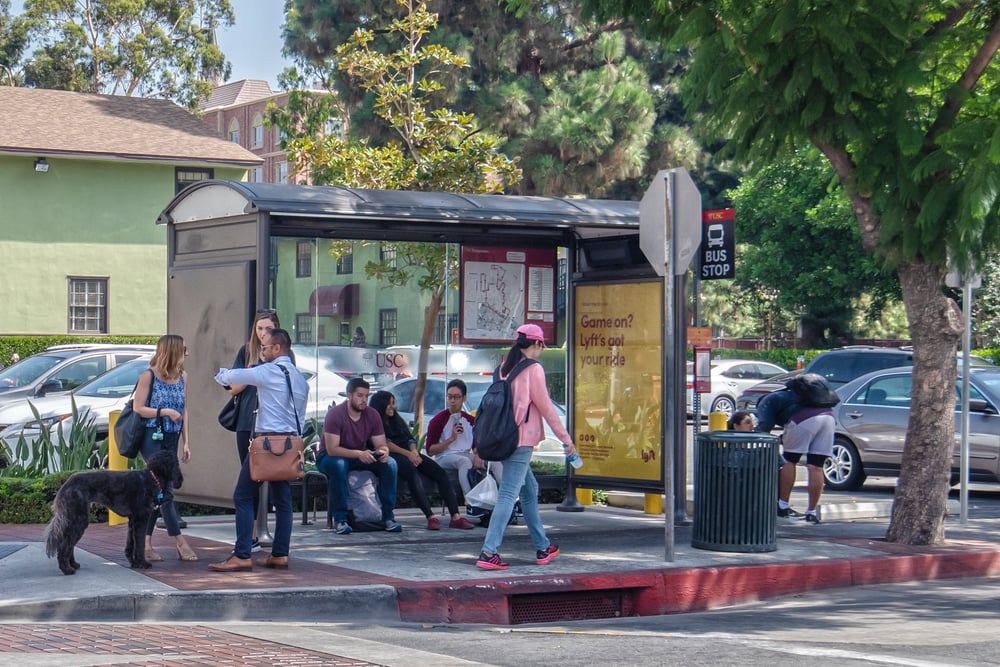 Brand affinity also plays a role. For example, Rutgers students clearly have an existing affinity with the Rutgers brand. Therefore, the Rutgers School of Business can build greater awareness about their various programs, specialties, deadlines for applications, etc. by advertising on the Rutgers transit system.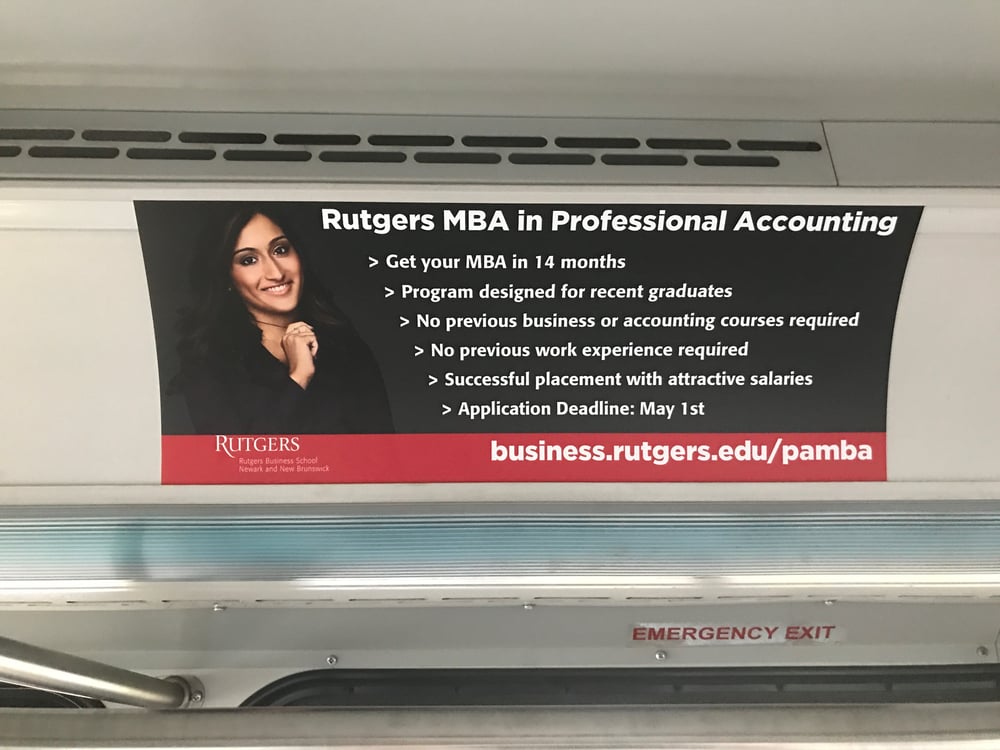 Where are some of the best places to advertise?
---
EXCELLENT CAMPUSES FOR AD CAMPAIGNS
+ RUTGERS UNIVERSITY
+ UNIVERSITY OF SOUTHERN CALIFORNIA/UCLA
+ FLORIDA INTERNATIONAL UNIVERSITY
+ UNIVERSITY OF CENTRAL FLORIDA
+ UNIVERSITY OF ILLINOIS CHICAGO
+ MINNESOTA STATE UNIVERSITY
+ UNIVERSITY OF HOUSTON
+ VIRGINIA COMMONWEALTH UNIVERSITY
+ HOWARD UNIVERSITY
+ NORTH CAROLINA A&T UNIVERSITY
+ COPPIN STATE UNIVERSITY
---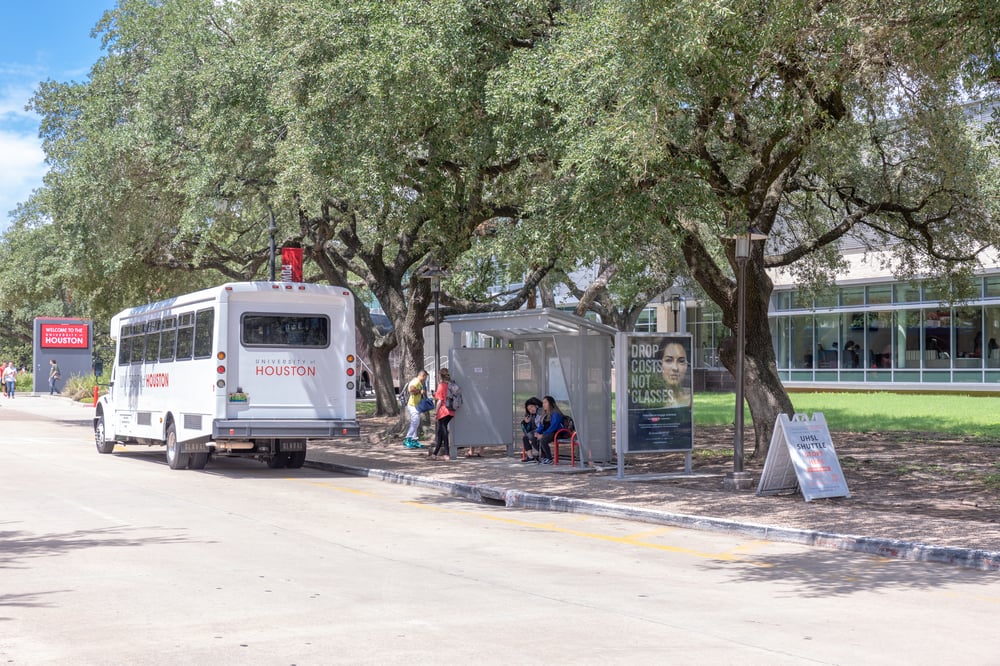 +

SUCCESSFUL CAMPUS ADVERTISING CAMPAIGNS
Here at MSS Media, Inc., we've been providing education, government, real estate, and lifestyle clients with succinct, optimized, and successful marketing solutions for almost 20 years. We've served 1,000+ schools since 2003. When it comes to campus advertising, we know how to get you and your brand, product, or campaign in front of all the right people in all the right ways. From branding, to awareness, to driving your ideal audience to take the desired actions, we deliver meaningful and measurable results. And now you can learn from our success!
---
---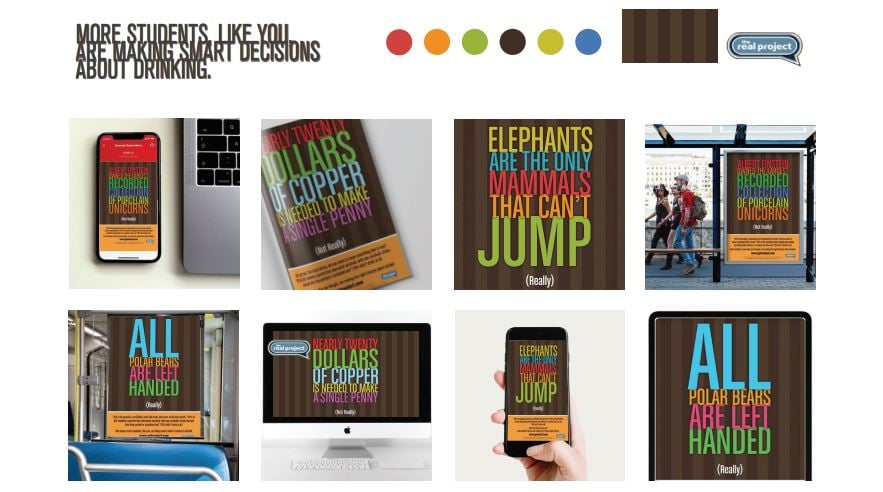 ---
"MSS Media has been a good way for us to get in-your-face exposure on campus. Their team is responsive and helpful." "

– CONNOR SMALL, YOUNG AMERICA REALTY
Enlisting the help of a results-driven media and PR agency that understands your unique needs, what motivates the college demographic, and how best to reach them is a sure-fire way to develop a winning campus advertising campaign. Take advantage of our expertise today!