Technology & Campus Advertising: Top 10 Tactics
Opportunities to reach college students with marketing messaging have increased tremendously in recent years. Not only has digital media exploded onto the scene, but traditional advertising tactics have expanded as well. Turbocharge your campus advertising efforts with the best marketing tools technology provides.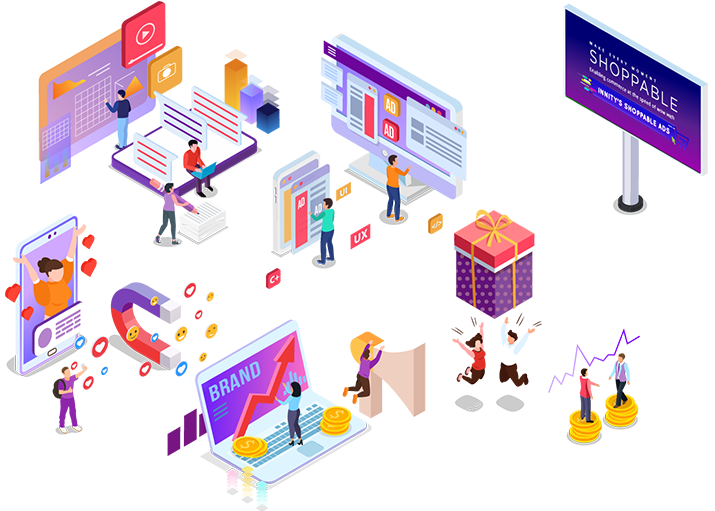 #1 Digital Out-Of-Home Advertising (DOOH)
Digital out of home messaging (or DOOH) is a newer development in the field of traditional campus media. Not to be confused with online advertising, DOOH ads use physical screens to display electronic messages.
These digital billboards and signs can be activated and changed more quickly than traditional signage and may include features like scrolling, countdowns and live updates. A recent article from Marketing Dive estimates the number of DOOH advertising screens in America today to be about 220,000.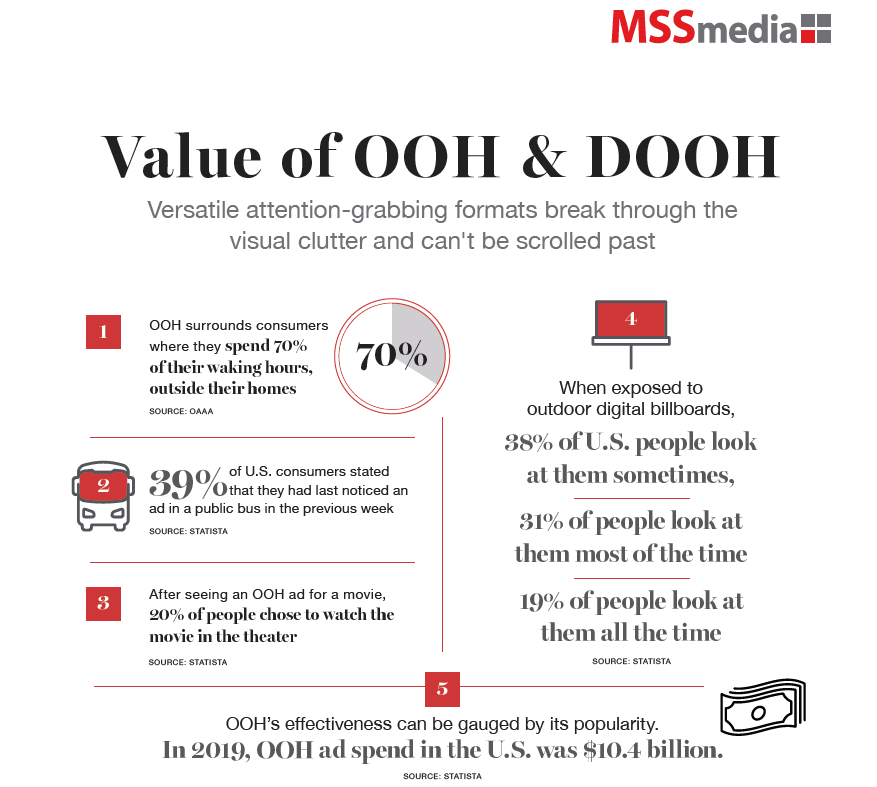 #2 Location-Based Marketing (Geofencing & Geotargeting)
Geofencing allows messages to be broadcast to all mobile users in a specified geographical area (or geofence). Advertisements and promotions can be sent via text message or displayed within a variety of apps when a user's mobile phone data indicates that they've entered the virtual boundary line.
MSS Media, Inc.'s geofencing platform can deliver mobile ads to over 100,000 apps, desktop publishers, and CTV/OTT publishers, including Pandora, Weather Channel, ESPN, and CNBC.
Geotargeted campus advertising campaigns single out specific audiences in defined locations with campaign messaging. The granular specificity marketers can apply to this endeavor diminishes wasted ad spend significantly. After all, using location and audience specific advertisements ensures that the digital impressions you're paying for reach precisely the candidates you're pursuing.
#3 Promotions via Text Messages and Push Notifications
Advertisements can be sent to mobile phone users through text messages (both SMS and MMS) and push notifications. While SMS messages are limited to 160 characters of text only, MMS messages can include a variety of media (videos, pictures, audio clips, GIFs etc.) and up to 1600 characters of text.
Most cell phones produced today can send and receive MMS messages. Push notifications look similar to SMS messages, but they're delivered by specific mobile applications only to those users who have the app in question installed.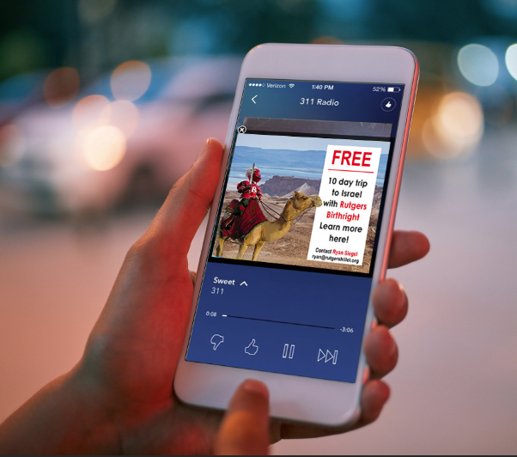 #4 In-App Targeting
Mobile applications are software platforms developed specifically for use on mobile devices. According to Statista, there were 230 billion mobile app downloads worldwide in 2021. Mobile in-app targeting uses advertising or notifications within an app to reach the app's users. This allows marketers to reach audiences with specific interests or demographic markers.
"The world is being re-shaped by the convergence of social, mobile, cloud, big data, community and other powerful forces. The combination of these technologies unlocks an incredible opportunity to connect everything together in a new way and is dramatically transforming the way we live and work."

– MARC BENIOFF
#5 QR Codes
QR codes contain more information than conventional barcodes. They can be placed on a variety of physical media (postcards, newspapers, magazines, signage, packaging, etc.). Viewers scan QR codes using their mobile phone and are then directed to a specific website or app download link, or are given other important information (such as a company's email address). QR code scanning apps come pre-installed on most smartphones.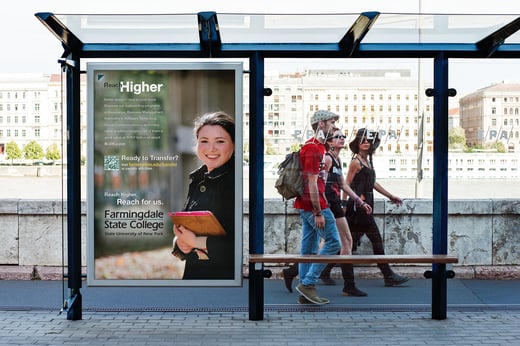 #6 Personalized Ad Campaigns
Between GPS-based location data and the user information provided by many apps, mobile marketing offers wide scope for personalized campus advertising campaigns. Customized marketing efforts are well known to be highly effective in increasing engagement when set up properly.
In addition to targeting users by location, marketers can select specific audiences by a variety of demographic or behavioral attributes. Ads and other mobile communications can be personalized in a variety of ways, including addressing a user by name, sending messages at the most appropriate times, and addressing events that are currently happening in the local area.
+ Conduct a successful mobile advertising campaign for a college audience.
#7 Social Media Marketing
Most social media platforms (including Facebook, Instagram, LinkedIn, Twitter, Snapchat, and TikTok) allow businesses to purchase and place paid advertisements. There's a reason why social advertising revenues reached $41.5 billion in 2020 - it works! Approximately 30% of internet users say they find new products and brands through paid social ads.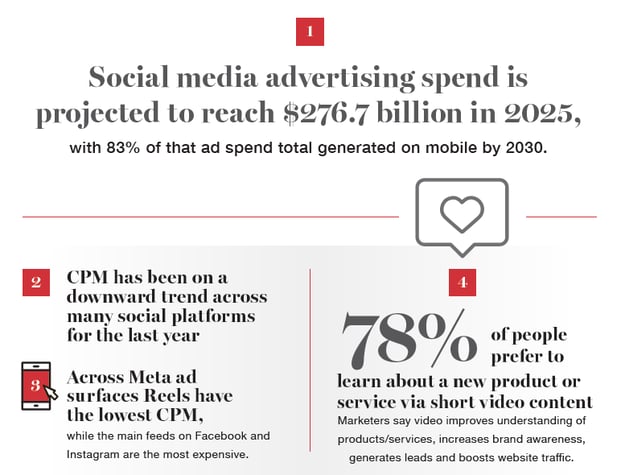 #8 Video Advertising
With compelling video creation and proper placement, you can convey your marketing message to your target audience more efficiently and effectively than ever before. An effective video marketing strategy is especially important for companies who hope to reach members of Generation Z, who stream video an average of 23 hours each week. In addition to paying for video advertisements, you can utilize your website, YouTube channel, and social media pages to share video content with relevant audiences.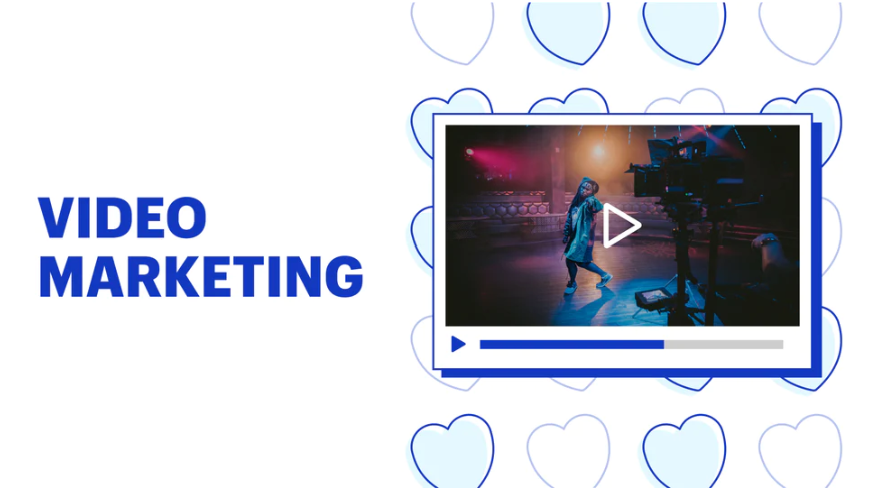 #9 Campus Audio Advertising
"Audio advertising" is the ads you hear while listening to an audio streaming platform. Whether you're streaming your favorite radio station or tuning in to content on Pandora, Spotify, Stitcher or a similar platform, you're likely to be targeted with audio advertisements.
Advertisers can buy space on streaming platforms, and strategically target users who fit their desired audience profile. Each individual who uses an audio streaming service must create an account. These profiles require information such as the user's gender, age, address, and music preferences. This critical demographic data serves as a way for advertisers to target potential niche audiences.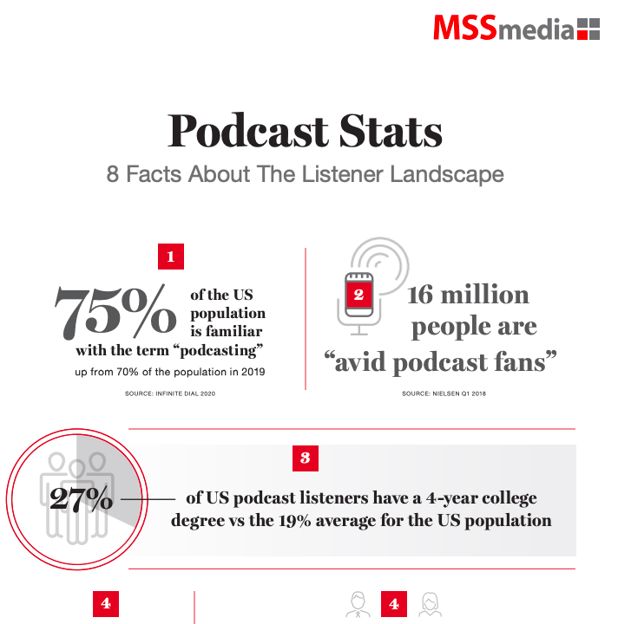 #10 Search & Display Advertising
Search and display ads utilize internet browsers to reach users. Search engine advertising allows advertisers to bid for ad placement in a search engine's sponsored links. These links appear at the top of the results list when someone searches for a keyword that is related to the advertiser's business offering. Display ads utilize static images, GIFs, or video. These banner advertisements are served to the audience of your choice on the search engine's web pages.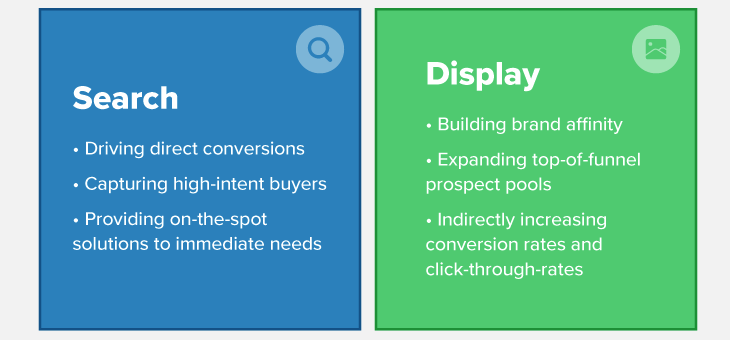 See our complete guide to advertising to university students.
Here at MSS Media, Inc., we've been providing Education, Government, Real Estate & Lifestyle clients with succinct, optimized, and successful marketing solutions for more than 15 years. Consider MSS Media, Inc. a full-service, one-stop shop for all your Media and Public Relations needs. Your goals are our motivation. And our mission is to propel your message, further and faster, to achieve the outcomes you're looking for. If you found this blog post helpful, please share!
+

BE IN THE KNOW
We deliver the latest media tips + insider marketing advice straight to your inbox.