Why Advertising to Students at Coppin State University Is Valuable
Since 1900, Coppin State University has been inspiring students from Maryland and beyond to achieve greatness in and out of the classroom. With a proud history, colorful traditions and deep community roots, Coppin State students and faculty are giving back to surrounding Baltimore communities, winning prestigious awards and much more. Learn more about why advertising to students at Coppin State University is valuable.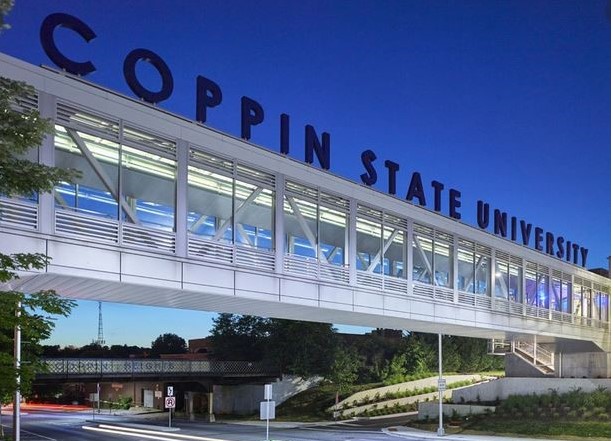 Coppin State University is an excellent location for advertising to students.
Coppin State is a model urban, residential liberal arts university located in the northwest section of Baltimore. The school provides academic programs in the arts and sciences, teacher education, nursing, graduate studies, and continuing education. The robust campus community has lots to offer, including state-of-the-art facilities, student activities, and many clubs and organizations.
Advertising at Coppin State University reaches a diverse audience.
An HBCU (Historically Black Colleges and Universities), Coppin State has a culturally rich history of providing quality educational programs and community outreach services. Coppin offers 57 areas of study and 750+ course offerings with undergraduate, graduate, certificate, online, and non-degree options.
+ Learn why advertising at HBCUs is beneficial.
Coppin serves Baltimore residents, as well as students from around the world, with flexible course schedules that include convenient day, evening, and weekend classes and distance learning courses. Enrolled students come from very diverse ethnic, religious and socio-economic backgrounds.
"Success is to be measured not so much by the position that one has reached in life as by the obstacles which he has overcome while trying to succeed."

– BOOKER T. WASHINGTON

+ Learn how & why you should advertise to African American college students.
Options for Advertising at Coppin State University
For organizations looking to reach a diverse section of the coveted college demographic, advertising at Coppin State University provides a variety of excellent options. These range from traditional and transit advertising to digital and social media marketing opportunities.

Traditional Campus Media & Transit Advertising at
Coppin State University
Traditional campus media and transit advertising at Coppin State University generate repeated exposure, delivering your message over and over again. With these options, you can target your advertisement geographically and make an impressive visual impact.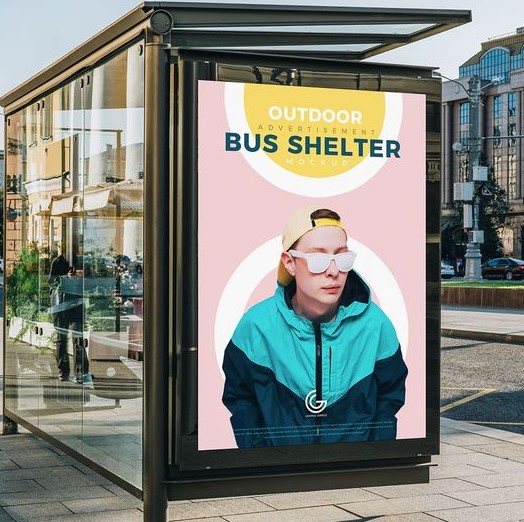 Digital & Social Advertising at Coppin State University
Digital media builds awareness, influences consideration, and converts audiences for real results. There are a variety of options for digital advertising at Coppin State that will improve your marketing effectiveness:
Mobile Advertising
Search Advertising
Display Advertising
Video Advertising
Social Advertising
Audio Advertising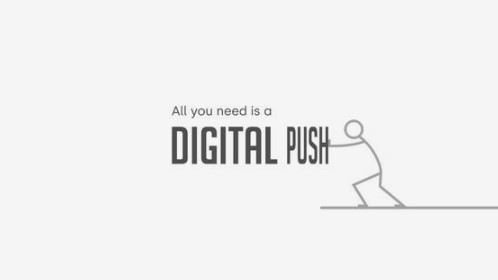 Your Coppin State University Advertising Partner
As a proud advertising partner of Coppin State University, we offer full-service media and marketing services that provide the opportunity to market directly to the campus population at Coppin State University and beyond. In addition to advertising signage on the Coppin transit shelters, MSS Media, Inc. offers a suite of services to help clients effectively and efficiently reach their marketing goals by delivering real results.
Media Services
Campus Out of Home
Paid Digital Campaigns
Paid Social Campaigns
Campaign Reporting & Optimization
Branding + Graphic Design
See our complete guide to advertising to university students.
Here at MSS Media, Inc., we've been providing Education, Government, Real Estate & Lifestyle clients with succinct, optimized, and successful marketing solutions for more than 15 years. Consider MSS Media, Inc. a full-service, one-stop shop for all your Media and Public Relations needs. Your goals are our motivation. And our mission is to propel your message, further and faster, to achieve the outcomes you're looking for. If you found this blog post helpful, please share!
+

BE IN THE KNOW
We deliver the latest media tips + insider marketing advice straight to your inbox.