Advertise at HBCUs to Maximize Campus Marketing Success
Businesses looking to maximize their marketing success need to broaden their horizons. They must explore fresh avenues and forge new meaningful relationships. For many, this includes reaching out to students at historically black colleges and universities (HBCUs). Learn why you should advertise at HBCUs today.
What are HBCUs and why do they matter?
The Higher Education Act of 1965 defines an HBCU as "any historically black college or university that was established prior to 1964, whose principal mission was, and is, the education of Black Americans, and that is accredited by a nationally recognized accrediting agency or association determined by the Secretary [of Education] to be a reliable authority as to the quality of training offered or is, according to such an agency or association, making reasonable progress toward accreditation."
For many people of color, HBCUs aren't just places to learn, they're places of power. HBCUs were among the first academic institutions to provide Black students access to higher education and have matriculated some of the most influential figures in their respective fields.
"Education is the passport to the future, for tomorrow belongs to those who prepare for it today."

– MALCOLM X
There are more than 100 HBCUs in the United States today. These include Spelman College, Howard University, Florida Agricultural and Mechanical University, West Virginia State University, North Carolina A&T University, and Coppin State. Although HBCUs make up only three percent of U.S. colleges and universities, they enroll 10% of all African American students and produce almost 20% of all African American graduates.
While many of the nation's colleges have struggled to retain and graduate African American students, HBCUs see some of the most impressive numbers when it comes to African American students' success. An HBCU graduate can expect to earn an additional $927,000 in their lifetime, which is 56% more than they could expect to earn without their HBCU degrees or certificates.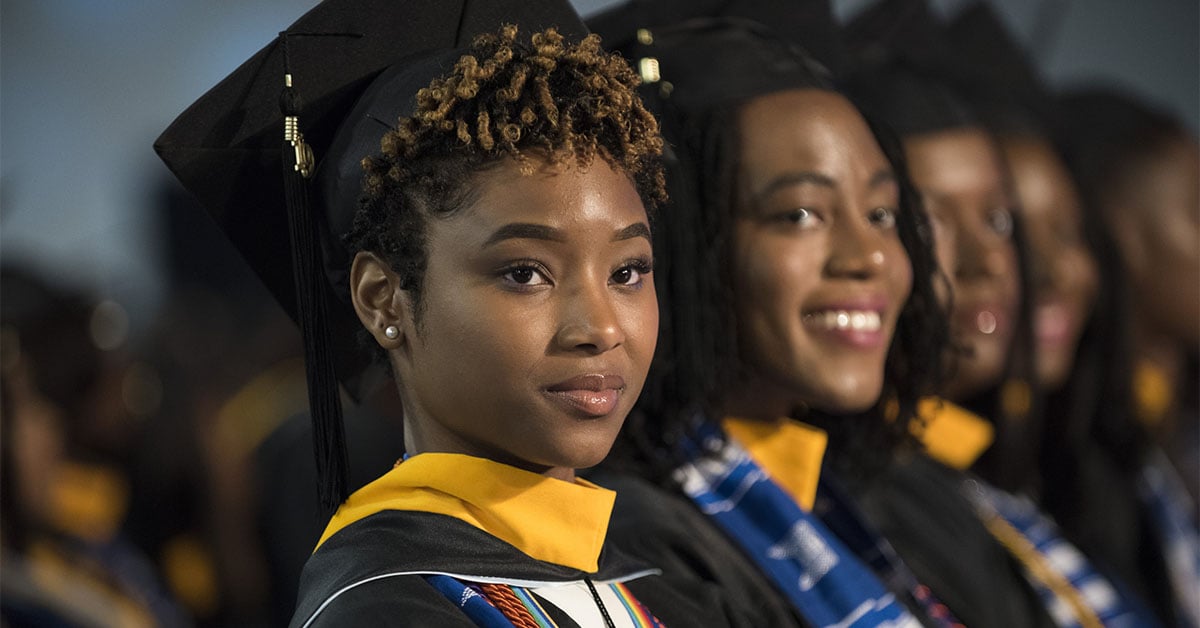 Why advertise to African American college students?
African Americans are a historically underserved advertising market in the United States. Not only do many marketers not know how to effectively target this population segment, they also don't understand the importance of doing so. African American consumers spend proportionally more on both certain essentials and luxury items. In addition, their purchasing decisions strongly influence both minority and mainstream consumer culture. Finally, the vast majority of young people want to see marketing that reflects the diversity of the world around them. They find inclusivity in imagery and messaging compelling.
+ Learn how to advertise to African American college students.
Why advertise at HBCUs specifically?
The need for businesses and brands to link with underserved communities and social justice initiatives is becoming increasingly apparent. Consumers, especially those from younger generations, demand demonstrations of brand purpose and corporate responsibility. Aligning with HBCUs confirms those good intentions.
By advertising at HBCUs, companies not only offer their goods and services to consumers who can benefit from them, they also reach a neglected and influential audience who will likely have significant purchasing power throughout their lives. And the value of campus advertising in general is clear.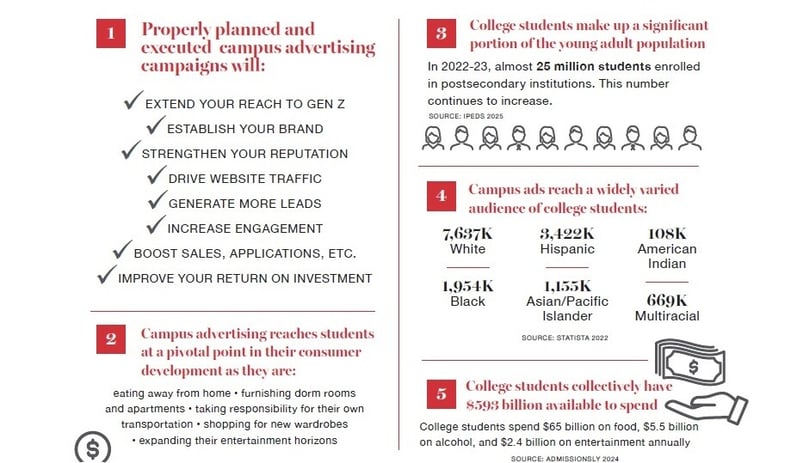 See our complete guide to advertising to university students.
Here at MSS Media, Inc., we've been providing Education, Government, Real Estate & Lifestyle clients with succinct, optimized, and successful marketing solutions for more than 15 years. Consider MSS Media, Inc. a full-service, one-stop shop for all your Media and Public Relations needs. Your goals are our motivation. And our mission is to propel your message, further and faster, to achieve the outcomes you're looking for. If you found this blog post helpful, please share!
+

BE IN THE KNOW
We deliver the latest media tips + insider marketing advice straight to your inbox.