The Top 5 Signs You Need to Hire a Digital Marketing Agency
Almost all organizations now recognize the absolute necessity of digital marketing for business success. However, many companies aren't sure how best to achieve the results they're looking for. Is your business in this boat? Are you wondering which tactics are right for your company? Not sure your team has the knowledge or bandwidth to do the work on their own? What if you have a limited budget? We can help! Learn the top five signs that you need to hire a digital marketing agency.

#1 You need more qualified leads.
In the modern marketplace, paid digital ad campaigns are an excellent way to fill your sales funnel. But to get the most for your money, you need to utilize the sales funnel properly. This includes targeting the right audience through the use of relevant keywords and directing users to landing pages that make conversion simple and straightforward. An experienced digital marketing agency can help you convert paid traffic to leads and sales efficiently and effectively.
+ The Sales Funnel: Effectively Convert Paid Traffic to Leads & Sales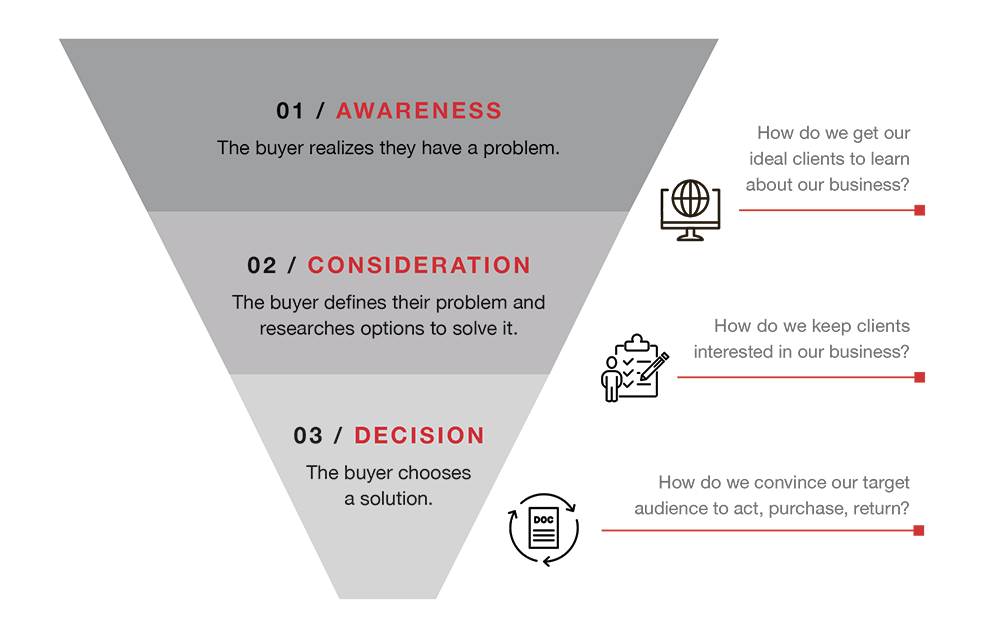 #2 Site traffic is declining.
In our increasingly digital world, website traffic is often an excellent indicator of how successful your business will be. To maximize visibility and website traffic, you need both paid search engine advertising and excellent organic search results.
Achieving SEO visibility is neither quick nor easy and often requires hiring expert assistance. You will need to invest in SEO strategy and content development up-front and be prepared to play the long game. While paid digital advertising often shows results more quickly (especially when used in conjunction with an excellent SEO strategy), experienced professional assistance is just as important in achieving maximum return on your pay-per-click (PPC) advertising investment.
+ What Is a Winning Digital Marketing Strategy for 2021?

#3 Your team doesn't have the time or skillset.
Although most companies recognize the necessity of digital marketing in today's marketplace, many don't have the time or knowledge necessary to create and implement an effective digital marketing strategy. Online marketing is a multi-faceted proposition that requires proper planning and execution to generate meaningful results. Your team members may be stretched too thin or lack the knowledge and experience that allows professional digital marketing agencies to create incredibly successful campaigns.
"Is there anyone so wise as to learn by the experience of others?"

– VOLTAIRE
See successful digital marketing campaigns in action.
#4 You aren't tracking key metrics.
You can have the best designed digital marketing strategy in the world, but if you're not tracking key metrics, you'll have no idea whether or not your tactics are working. An adept digital marketing agency will:
Develop a deep understanding of your goals and challenges.
Help you develop meaningful and actionable objectives.
Create a plan that effectively addresses your objectives.
Track metrics that are relevant to your end goals.
Use that data to adjust strategy and tactics for maximum results.
+ How to Develop Marketing Goals That Increase Campaign Effectiveness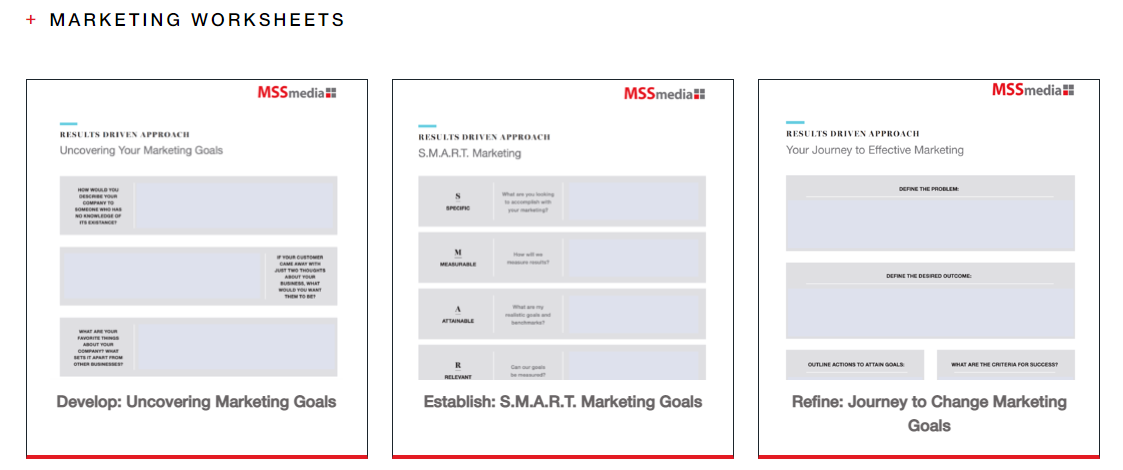 #5 You don't have the budget.
It may seem counterintuitive to work with a digital marketing agency if you don't think you have the budget for it. However, hiring an agency to manage marketing and advertising campaigns is typically cheaper and faster than hiring someone to do your digital marketing in-house. And unless someone on your team is a digital marketing professional, your results will almost certainly be much better with an experienced agency.
Learn more about what an experienced digital marketing agency can do for you.
Here at MSS Media, Inc., we've been providing Education, Government, Real Estate & Lifestyle clients with succinct, optimized, and successful marketing solutions for more than 15 years. Consider MSS Media, Inc. a full-service, one-stop shop for all your Media and Public Relations needs. Your goals are our motivation. And our mission is to propel your message, further and faster, to achieve the outcomes you're looking for. If you found this blog post helpful, please share!
+

BE IN THE KNOW
We deliver the latest media tips + insider marketing advice straight to your inbox.