Campus Marketing: Why Advertise to STEM Audiences
Every year, hundreds of thousands of American college students graduate with a STEM (Science, Technology, Engineering, or Mathematics) degree. These young adults are highly likely to find a job straight out of college, remain fully employed, and make significantly more money than their peers. Learn more about why you should advertise to STEM audiences as part of an effective campus marketing campaign.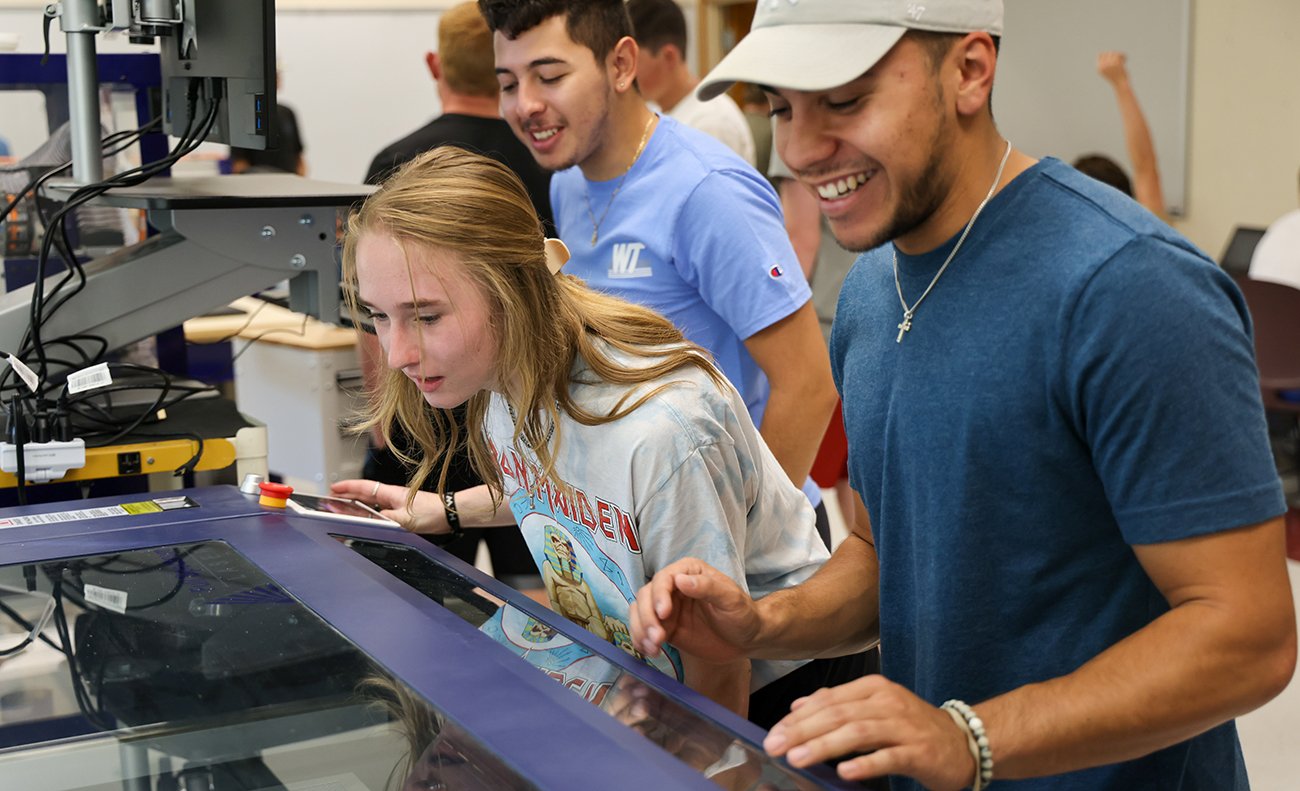 What is STEM?
STEM is an acronym for Science, Technology, Engineering, and Mathematics. STEM comprises the following major areas of study:
Natural, physical, and life sciences (sometimes including medicine)
Computer, electronics, and other technology-related disciplines
All types of engineering
Mathematics, or any field involving a heavy application of mathematical principles
Students majoring in STEM fields may go on to become aerospace engineers, civil engineers, astronomers, software developers, roboticists, computer scientists, materials scientists, food scientists, physicists and chemists, science and math teachers, and many types of professionals.
Why Advertise to STEM audiences?
There are several reasons why you should advertise to STEM audiences as part of your campus marketing plan.
STEM student audiences are growing.
In the 2019-2020 school year, 429,298 STEM bachelor's degrees and 142,775 master's degrees were awarded in the United States. Millions of college students take STEM classes each year, and the percentage of students graduating with a degree in a STEM field continues to rise.
Government and industry are invested in STEM education.
Technology persists in advancing rapidly. Many STEM-sector employers and professional organizations are dedicated to encouraging and enabling young people to equip themselves for work in these fields. In 2019, the Trump administration invested $578 million in STEM education. President Biden's 2022 education budget also promises to prioritize STEM.
"If you think education is expensive, try ignorance."

– JEFF RICH
Students who major in STEM fields are likely to find well-paying jobs upon graduation.
Employment in STEM occupations has grown 79% since 1990.
The number of STEM jobs available is projected to grow

8.8%

by 2029
Software development employment is projected to grow 22%.
The projected increase in biomedical engineering jobs from 2010 to 2020 is

62%

.
Most students graduating with STEM degrees find themselves

immediately employed

.
The current average salary for engineering majors is $73,700 while the current average salary for non-STEM majors is $49,500
The current unemployment rate for engineers is 1.3% while the current unemployment rate for all occupations is 5.1%


When you advertise to STEM audiences as part of your campus marketing plan, you will reach and engage young adults who will likely have a significant income available to spend in the near future and long term. From a marketing standpoint, it's well worth forming a relationship with them now, at this pivotal moment in their professional and consumer lives.
See our complete guide to advertising to university students.
Here at MSS Media, Inc., we've been providing Education, Government, Real Estate & Lifestyle clients with succinct, optimized, and successful marketing solutions for more than 15 years. Consider MSS Media, Inc. a full-service, one-stop shop for all your Media and Public Relations needs. Your goals are our motivation. And our mission is to propel your message, further and faster, to achieve the outcomes you're looking for. If you found this blog post helpful, please share!
+

BE IN THE KNOW
We deliver the latest media tips + insider marketing advice straight to your inbox.