Digital Advertising: SEO in 3 Simple Steps
As we head further and further into an era of digital promotion, the term "SEO" is frequently referenced, mis-referenced and used as the basis of arcane marketing arguments. SEO, or Search Engine Optimization, can be very concisely defined as the practice of increasing both the quality and quantity of traffic to your website, as well as associated exposure to your brand, through non-paid or so-called "organic" search engine results.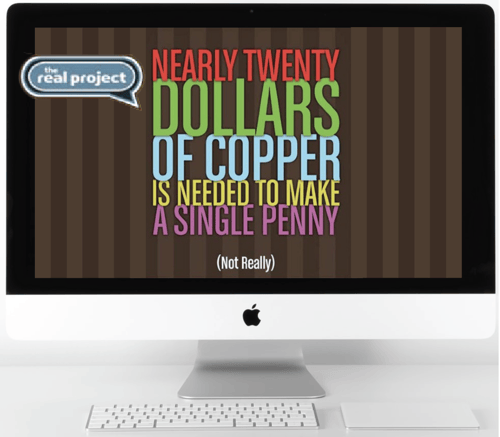 First a word or two about paid search results vs organic search results. It's very clear that paid search result placement is a very profitable business for major online technology companies. Current statistics illustrated in our recent infographic on the subject indicate that the faith of their customers may often be misplaced. Did you know that 40% of SEO campaigns that are aware of their ROI achieve returns in excess of 500% while only 22% of PPC campaigns achieved this value.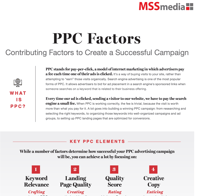 Although various technologies and programs offer help with SEO, such as crawlers, which we will address later, there is a very human aspect to SEO that is often easy to miss. At its core, SEO is about understanding the topics that your prospects are searching for online, what answers they are seeking, the terms they are using, and the type of content that interests them. Search engines are complex, intelligent and ever evolving, but they still need the human touch. SEO can appear to be very complicated, however, we are going to simplify and break it down into three basic elements to provide a high level overview of key issues. We have also created an infographic to present a breakdown of some of the critical factors.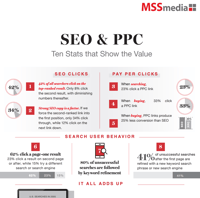 AUDIT YOUR SITE
Before diving into a SEO strategy, you have to lay a foundation, know your goals, and what you want to achieve. This should be more than simply "driving traffic" to your site and should be tied to a tracked conversion. If you are wondering what a conversion is, check out our blog on "How Digital Advertising is Changing Consumer Habits." Having a clear vision will help you create content that is relevant to your goals as well as how they relate to what your customer is searching for and, ultimately, play into your search engine ranking.
When it comes to search engine ranking, you want to come out on top. When someone searches for something online, the search engine goes through all the pages and sites they have "crawled," pulling up sites and links they believe best satisfy your search. The order the results come up, in theory, are from the most relevant to least relevant. We say "in theory" because there are some reasons why content might not appear at the top of the list, even if it is relevant to your search, and these reasons all relate to the term crawling. Crawling is the strategy search engines use to discover new and updated content. They use crawlers to go through websites, analyzing the content they can find. These crawlers move around sites through links within pages. You can check the cached version of your site to see when the last time the crawlers analyzed your content. Strategies to ensure these crawlers find and rate your content appropriately will be addressed in the next paragraph about site optimization.
OPTIMIZE YOUR SITE
There are several ways to optimize your site. The more optimized your site is, the easier it will be for the bots to crawl it, and the chances for your search engine ranking to increase. To begin with, it comes down to well-written content. Thus, it should be engaging and easy to read with useful and relevant information. Some tips you can implement to optimize your site are:
Keywords

Backlinks and internal links

Mobile adaptation

Page load speed
While writing informative content is crucial, the first and arguably most important tactic is the incorporation of strong and relevant keywords. Keywords, the terms people use in their searches, are what match content to the target audience. They are ideas and topics that define what your content is about. The keywords you choose to target will determine what kind of traffic your site receives.
The oft-quoted guru site Moz.com states that keywords are the "…linchpin between what people are searching for and the content you are providing to fill that need." Keywords are as much about your audience as they are about your content. Keywords need to be managed and updated to ensure your content stays relevant. The better you understand the needs and wants of the searchers and the content they seek, the more likely your chances are to boost your search engine ranking by catering to these topics in your site content. Several tools conduct this research to show you which words are being used in searches. Here at MSSmedia, our digital team uses the ever improving SEMrush to conduct keyword research and undertake site evaluations. Keyword research isn't just about SEO, says expert digital marketer Neil Patel in his blog on the importance of keyword research. He states it's the foundation of all other digital marketing practices.
Upgrades to your content and website should also include consideration of backlinks and internal links. The systematic growth of backlinks from other 3rd party sites to your content provide your site with authority. StatCounter.com states that "Backlinks are an essential aspect of SEO because they help to build your website's domain and page authorities, which directly contribute to search result rankings."
Backlinks are a link on another website that directs back to your site. If a credible 3rd party site - say nytimes.com - with a very high domain authority provides a backlink to your site, this will act to boost your own online credibility. But beware of toxic links — if a website with a low domain authority includes a backlink to your site, it can lower your domain authority. Therefore it is important to realize that the quality of backlinks is the critical issue, not the quantity. Internal links in your site are also important since they create topic clusters within your site that direct the user - and the SEO engines - to a group of related pages on your site rather than an individual URL.
The last two tips for optimizing your web presence are not so much about strategy but more about housekeeping. Make sure your site layout adjusts to be friendly to visitors on mobile devices (a responsive design) and that your site's page load speed, the time it takes to download, is optimized. After all, people move at a fast pace and don't have time (or want) to wait.
According to Ahrefs.com, "40 percent of people leave sites that take longer than three seconds to load." You do not want to miss out on a conversion due to your site content not loading in a timely manner. The same goes for making sure your site is mobile friendly. People spend increasing amounts of time searching on their mobile phones, so make sure your content is adaptable and presentable on mobile. Otherwise, you'll lose interest - and fast - from users and potential customers.
As a final note, it is important to be continuously aware of all crawl errors your site may have. Google Search Console is an essential tool to find and resolve such errors.
TRACK AND MEASURE SUCCESS
At this point, you have taken the needed steps to improve your website, and it is time to start seeing the results! Make sure to check in on your keywords. The more frequently they are being searched and the higher they are ranked, the more chances there are of your website getting organic traffic. Conversions are another way to track and measure success. After ensuring people find your website, you must also measure if they are taking the actions toward your established goal. This means that people are not only visiting your site, but they are also engaging with your content.
Another way to track success is to measure the bounce rate of your site. The bounce rate measures how many people visit your website and leave without taking action. This is simply another way to measure and readjust your strategy to ensure it is the best it can be. Everything here is a continuous process of experimentation and refinement, so requires commitment and regular attention.
SEO AT MSSMEDIA
These three steps are essential in planning your SEO strategies. After applying them, you will see significant improvement in your website's organic traffic. 
At MSSmedia, we are experts in SEO strategy. Through careful research and optimization, we'll show you how to make your digital footprint grow and serve your brand better. We're a one-stop-shop for all your digital needs. We believe in delivering a website that is both user-friendly and ranks well, driving traffic to your website and growing your digital presence is where we excel. Producing deeper engagement with your target audience is exactly what we're here to do.
Are you looking for expert SEO advice? Reach out to our team to discuss how we can help today!
+

BE IN THE KNOW
We deliver the latest media tips + insider marketing advice straight to your inbox.