What is a Student Housing Property Marketing Campaign?
Are you struggling to meet your occupancy goals? Enhanced marketing will certainly help you on your way. Learn what an effective student housing property marketing campaign consists of in today's competitive marketplace. Increase brand awareness, attract more qualified applicants, maintain your market share, and ultimately, optimize your leasing occupancy.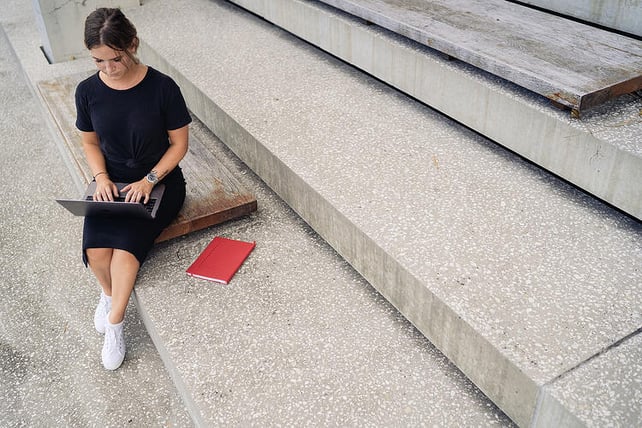 Why is property marketing so important?
Student housing rental properties, while potentially very lucrative, face several challenges in today's changing world. As the student housing market has become more crowded, these residences compete for renters on the basis of their convenience, amenities, privacy, pricing, and space.
Meanwhile, with the advancement of online education, the market base is changing. Property managers who were already dealing with high tenant turnover (the price of doing business with the college demographic) now confront the possibility of reduced demand.
In order to maintain or increase occupancy, leasing managers must seek out new ways of attracting qualified tenants. For this sector, as for so many others, effective marketing is often what separates growing companies from those that are failing. In fact, according to Entrepreneur.com, you're likely to grow to the extent that you master marketing, and no more.
To reach their target audience and push aside the competition, student housing property managers must advertise.
What are basic real estate marketing strategies?
You may already be familiar with the basics of traditional property marketing - signage, fliers, newspaper ads, and a website. If you've got a variety of these tools at your disposal, that's a good start. These are excellent ways to showcase your property's key features and start to get your listings in front of prospective buyers.
Signage
In the past, many prospective buyers encountered student housing rental properties in their day-to-day travels through campus and the surrounding area. Posting prominent signage in front of your rental property was, and is, an essential property marketing best practice. Make sure the sign is easy to read from a distance and includes your phone number and website address.
+ Learn More About Creating Successful Outdoor Advertisements
Fliers
Including a plastic box with informational fliers on your rental property is another excellent marketing tactic. These fliers can also be posted on bulletin boards and other public locations around campus. Again, these brochures should include your contact information, as well as the property's address, monthly rent, and key highlights and amenities.
Newspaper Ads
Believe it or not, 72-80% of college students regularly read their student newspaper. Therefore, print ads in campus newspapers are a critical medium for attracting student renters.
Because student newspapers are a very localized advertising medium, ads can be tailored specifically to each target audience for maximum effect. Additionally, since newspaper ads are well retained after a single reading, you can save money on running the same advertisement repeatedly.
Student housing newspaper ads can run the gamut from a simple line ad to an elaborate half-page color ad featuring photographs and a company logo.
Websites
The advent of the internet was a huge boon to property marketing managers. You now have a central place to market multiple properties and a way to showcase property details, amenities, pictures, and even virtual tours.
If you utilize your website properly, you will also be able to collect information about prospective tenants, such as what type of property they're looking for, when they would like to move in, and their monthly rental budget.
What are today's property marketing best practices?
Traditional real estate marketing strategies have their place in today's increasingly digital, highly competitive, ever-changing marketplace, but they aren't enough on their own.
To obtain real results when performing property marketing for the student housing sector, you need a properly designed full-funnel integrated marketing strategy with crystal-clear marketing goals, a well-defined target audience, and a thorough understanding of your buyer's journey from awareness to action.
Our successful Student Housing Property Marketing Strategy has 3 Pillars.
DISCOVER your marketing goals, identify your target market persona, and explore the best marketing tactics for the job at hand.
CREATE a holistic plan that includes the right mix of paid advertising (digital and traditional) and earned, owned, and shared media.
EXECUTE your campaign, track your results, and refine if necessary.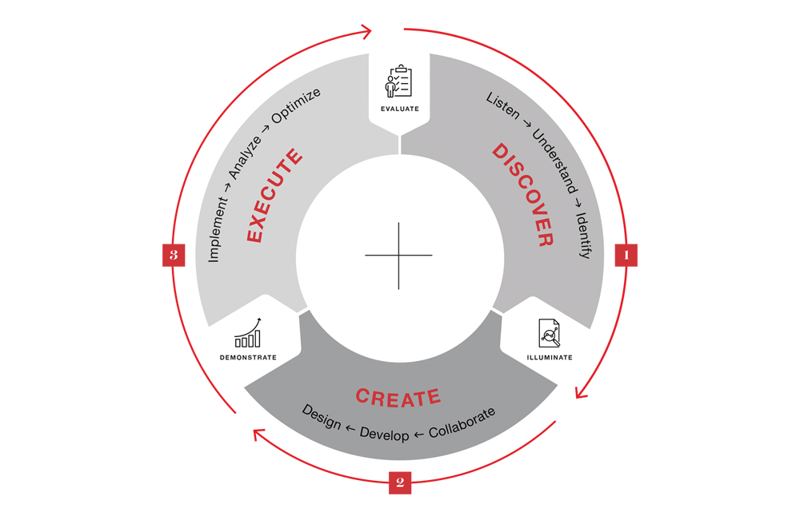 Let's explore each aspect of an effective and efficient student housing property marketing campaign.
A successful property marketing campaign is
properly planned
.
In the words of Entrepreneur.com, "A marketing campaign isn't something that comes to you while you're taking a shower. Successful campaigns tend to be carefully researched, well thought-out and focused on details and execution, rather than resting on a single, grand idea."
Leasing managers also can't try real marketing strategies and advertising tactics at random and expect them to succeed. Through proper planning, marketing campaign managers will enhance the management company's image, elevate the property's brand, attract and engage qualified leads, and ultimately, increase occupancy.
We offer a number of tools to help you plan your property marketing campaign. From a recent blog post on setting student housing marketing goals, to worksheets designed to assist you in refining your marketing goals, to modern property marketing best practices checklists, we've got you covered!
A successful property marketing campaign is
integrated
.
An integrated marketing strategy for student housing incorporates traditional campus advertising, digital marketing tactics, and even some public relations.
By combining tactics from these three marketing arenas, you can extend your reach while each part of your marketing campaign amplifies the efforts of the others. This holistic view incorporates appropriate combinations of display, video, search, social, earned media, influencer marketing and promotional events to produce the outcomes you're looking for.
The importance of digital media:
Digital marketing solutions are vital for property marketing success. Student rentals cater almost exclusively to Millennial and Generation Z audiences, both digitally native demographics. To advertise to and connect with these demographics, you must include a digital advertising strategy in your marketing plans.
It's important to choose the channels that best fit your needs and are proven to deliver real results. For property managers looking to increase occupancy in today's market, paid ad campaigns are an excellent way to optimize your ROI. Using location specific geo-targeted advertisements (local Pay Per Click) ensures that the impressions you're paying for reach the candidates you're pursuing.
+ Learn more about the value of PPC with our PPC infographics.
Today's best digital advertising channels include Google (for search, display, and video), Bing (for search and display), social media campaigns (Facebook, Instagram, LinkedIn, Twitter), and emerging media.
The role of traditional media and advertising:
Targeting your advertising efforts geographically is a smart move. College campuses concentrate your target audience in a small area as students live, eat, socialize and learn within a few square miles. Build your brand voice and capture revenue through strategically placed outdoor and transit advertising, print advertisements, chalk art and graffiti.
+ See the top 3 things to know about campus advertising campaigns.
How PR fits into the picture:
The public image that you create and promote for your property (and property management company) is an important part of attracting renters. When your reputation both reaches and speaks directly to your target audience, you will generate meaningful results.
Engaging in influencer marketing is possibly the most effective PR tactic for student housing properties. This form of marketing has exploded with the growth of social media. Mentions and shares on sites like Twitter, YouTube, Facebook, Instagram, Tumblr, TikTok and Linked-In reach millions of viewers.
Whether individuals share your content with their peers or high-profile influencers speak favorably of your organization, you gain exposure, build positive brand awareness, and engage more of your target audience.
Learn how to develop a customized integrated marketing strategy with the PESO framework.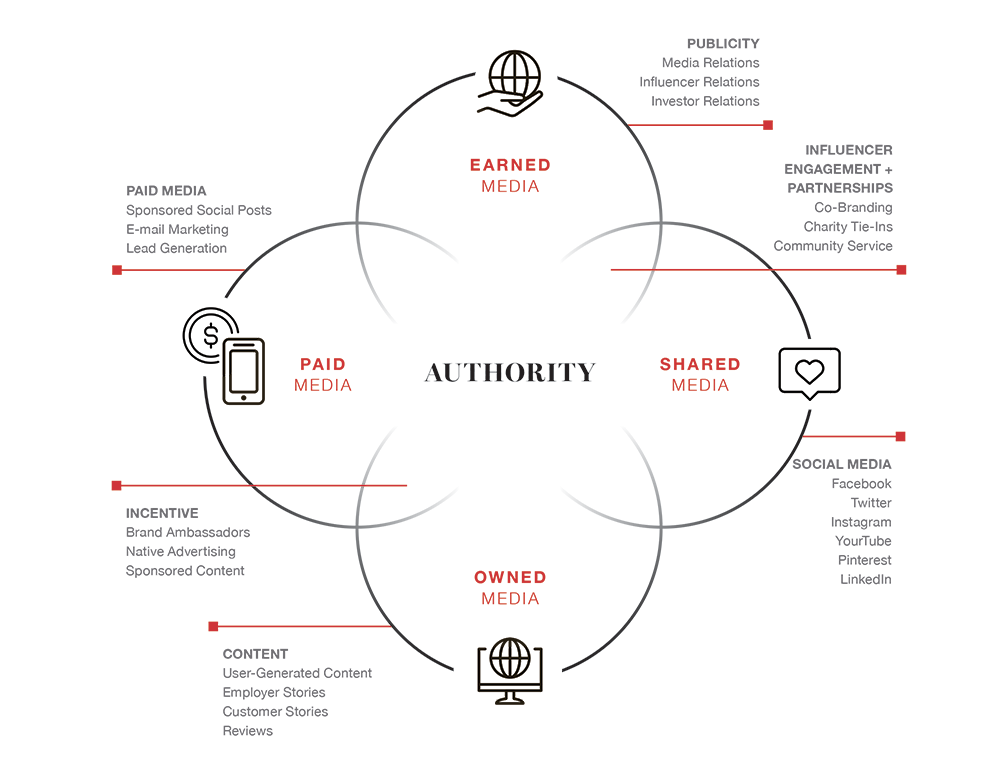 A successful property marketing campaign is
full-funnel
.
To effectively motivate your target audience to act, it's important to understand their journey from the top of the funnel (awareness), through the middle (consideration), to the bottom (decision/action). Taking the time to grasp this process is another modern property marketing best practice.
+ Learn more about the Buyer's Journey.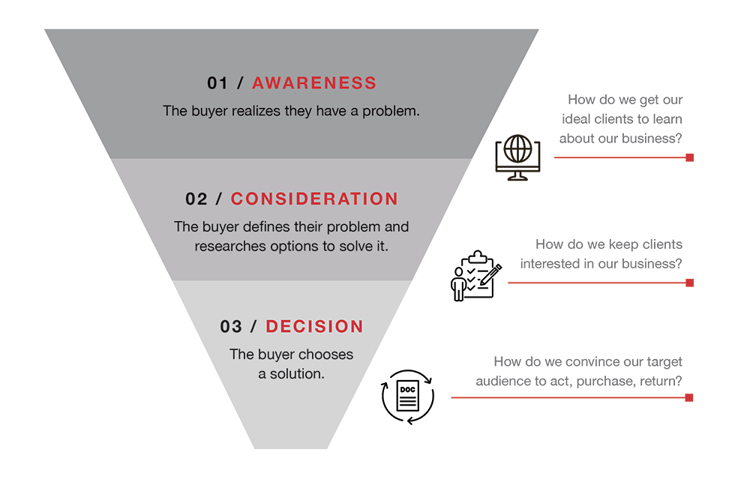 What else do I need to know to plan a successful property marketing campaign for student housing?
We've covered a lot of ground in this post, and I hope you find it helpful. Our Complete Guide to Property Marketing in the Student Housing Sector contains even more information about property marketing best practices and how to plan a student housing property marketing campaign step-by-step.
+ See our Complete Guide to Property Marketing in the Student Housing Sector.
Here at MSSmedia, we've been providing Education, Government, Real Estate & Lifestyle clients with succinct, optimized, and successful marketing solutions for more than 15 years. Consider MSSmedia a full-service, one-stop shop for all your Media and Public Relations needs. Your goals are our motivation. And our mission is to propel your message, further and faster, to achieve the outcomes you're looking for. If you found this blog post helpful, please share!
+

BE IN THE KNOW
We deliver the latest media tips + insider marketing advice straight to your inbox.