Powerful Promotion: Developing an Effective Video Marketing Strategy
Every day, it grows harder to capture consumers' attention. Content proliferates rapidly (offline and on), attention spans are short, and efforts to promote your business, product, or service are easily lost in the shuffle. Learn how developing an effective video marketing strategy will help you cut through the clutter, engage your ideal audience, and inspire them to act.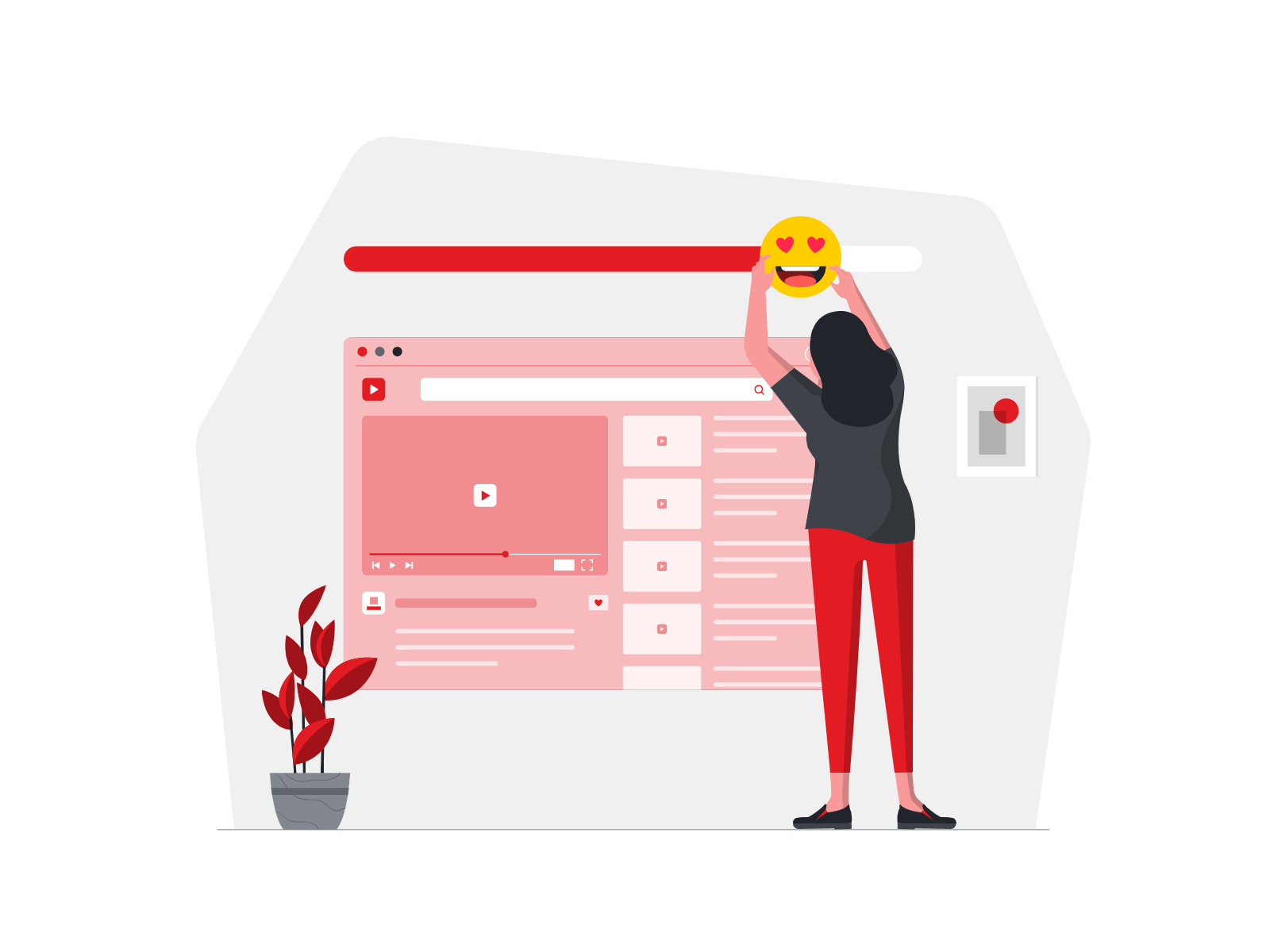 Why develop a video marketing strategy?
Videos are a key marketing tool, and continue to grow in popularity by leaps and bounds. With compelling video creation and proper placement, your marketing message can be conveyed to your target audience more efficiently and effectively than ever before.
A recent Wyzowl study shared some impressive facts about the amazing influence video marketing has on consumers:
The average person watches more than an hour and a half of online video content per day.
Where both video and text are available on the same page, 72% of people would rather use video to learn about a product or service.
76% of marketers say video helped them increase traffic and sales.
81% of people have been convinced to buy a product or service by watching a brand's video.
Having watched a branded video that they enjoyed, 83% of consumers would consider sharing it with their friends.
"Without knowledge, action is useless, and knowledge without action is futile."

– ABU BAKR
An effective video marketing strategy is especially important for companies who hope to reach members of Generation Z, who stream video an average of 23 hours each week. In addition, well-produced and informative videos convey volumes about your firm's identity, and online videos are easily shared via social media.
+ Learn how to engage Millennials and Gen Z when advertising.
How should you use video marketing?
Your video marketing strategy will depend on a number of factors, including your goals, resources, target audience, and industry.
+ Develop marketing goals that increase campaign effectiveness.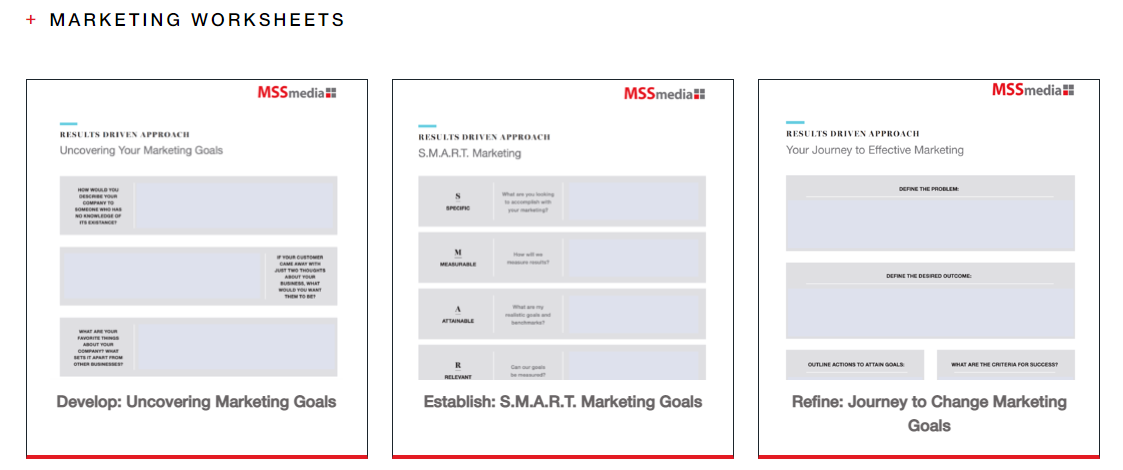 If time and budget allow, we strongly recommend including both paid ad campaigns and free opportunities in your video marketing strategy.
For paid digital ad campaigns, we typically utilize the following solutions:
Google Ads/YouTube (for search, display, and video)
Social Ads (Facebook, Instagram, LinkedIn, Twitter)
Emerging Media (where appropriate)
DOOH Ads
OTT Ads
+ Increase audience reach and engagement with targeted social media ads.
In addition to paying for video advertisements, you can utilize your website, YouTube channel, and social media pages to share video content with interested audiences.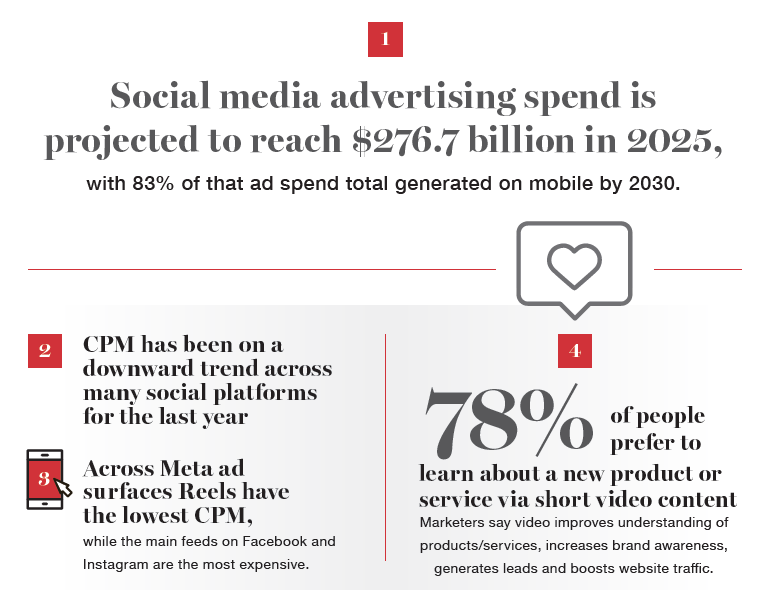 When creating a video marketing strategy, consider where your audience spends their time.
While people of almost all ages spend large amounts of time on websites, mobile apps, social media platforms, and using streaming services, there are differences from generation to generation. Focus your video marketing efforts on the platforms your ideal customers are known to frequent most often. Those targeting young adults would do well to share video content on YouTube, Snapchat, Instagram Stories or Reels, and/or TikTok.

Share "snackable" video content.
In this day and age, short videos are the way to go. According to Entrepreneur.com, "The average human attention span is getting shorter as social media dominates the world with visual experiences." Not only will short video content be more likely to grab and hold your audience's attention than almost anything else, it also requires less overhead to create than long form videos.
Here are a few examples of the many ways organizations can use video marketing to their advantage:
Video advertising
Social media marketing
Live stream company news
New product and service introductions
How to videos
Brand building
Webinars and video seminars
Virtual open houses
Share job postings and provide a window into corporate culture
Give updates on local involvement and charitable efforts
Share student life snippets, campus tours, school news, application instructions, and orientation information (educational institutions)
Provide property showcases and virtual tours (real estate and property management companies)
What video marketing channels are available?
When most people think of online video, YouTube comes to mind immediately. This digital media giant allows for both paid video advertising and free video sharing, as do most social media platforms, including Facebook, Instagram, Twitter, LinkedIn, Snapchat, and TikTok.
YouTube
YouTube is the second most visited website worldwide, with more than one billion monthly users who collectively watch more than one billion hours of videos each day.
Facebook
With roughly 2.91 billion monthly active users, Facebook is the biggest social media network worldwide.
Instagram
Instagram has huge numbers of young adult users:
Instagram has 1 billion monthly active users globally.
500 million users access Instagram globally per day.
90% of Instagram users are under the age of 35.
Twitter
Twitter is particularly popular in the United States, where it has an audience reach of 73 million users. A 2019 survey found that Twitter users are more likely than the general public to have both a college degree and higher income than the average U.S. adult.
LinkedIn
Video marketing is key to getting the most out of LinkedIn. Users can share video content, add videos to a post, or try LinkedIn Live (give a monologue to the camera, host a webinar, or live stream an event). LinkedIn Live videos also see significantly more engagement than regular video uploads.
Emerging Media
While established social media platforms like Facebook and Twitter still have plenty of traffic, teenagers and young adults are increasingly turning to emerging platforms like Snapchat and TikTok. In fact, the most popular social media sites among teenagers in 2020 were Snapchat, TikTok, and Instagram (in that order). And, as we discussed earlier, to reach your target audience, you need a presence precisely where members of that market are spending their time.
Here are a few facts to keep in mind when it comes to Snapchat:
Snapchat ads are 7x more efficient than TV ads at reaching Gen Z.
72% of Snapchat ad viewers weren't even reachable by TV ads.
38% of Snapchat users aren't on Instagram.
TikTok is an excellent way to reach Generation Z:
41% of TikTok users are between the ages of 16 and 24.
90% of these users say they use the app daily.
As of July 2020, there were over 90 million monthly active TikTok users in the United States alone.
+ Learn more about emerging media & how to use it.
DOOH (Digital Out of Home)
Digital out of home messaging is a newer development in the OOH field. Not to be confused with online advertising, digital OOH media uses physical screens to display electronic messages. These digital billboards and signs can be activated and changed more quickly than traditional signage and may include features like scrolling, countdowns, and live updates. A recent article from Marketing Dive estimates the number of digital out-of-home advertising (DOOH) screens in America today to be about 220,000.
OTT (Over-the-Top)
Streaming media ads, also known as over-the-top (OTT) ads, allow marketers to present commercials directly to viewers through streaming video services, smart TVs etc., bypassing network and cable TV providers. Not only can OTT advertising be more affordable than traditional paid television advertising, it also gives marketers the ability to speak directly to consumers in a personalized and interactive way. Customized OTT content is made possible by the vast amount of data OTT customer interaction provides, which far exceeds the simple information on viewing habits and basic demographics available to traditional TV advertisers.
+ Learn how to identify the right media mix for a successful marketing strategy.
Looking for some help with your video marketing strategy?
Here at MSS Media, Inc., we've been providing Education, Government, Real Estate & Lifestyle clients with succinct, optimized, and successful marketing solutions for more than 15 years. Consider MSS Media, Inc. a full-service, one-stop shop for all your Media and Public Relations needs. Your goals are our motivation. And our mission is to propel your message, further and faster, to achieve the outcomes you're looking for. If you found this blog post helpful, please share!
+

BE IN THE KNOW
We deliver the latest media tips + insider marketing advice straight to your inbox.
+

Marketing Toolkit