Digital Campus Advertising by Platform: YouTube
Video is an incredibly effective advertising tool, especially for those looking to engage younger generations. In fact, members of Gen Z stream an average of 23 hours of video each week and YouTube topped teens' online landscape in 2022. Learn more about why YouTube is one of the best digital campus advertising platforms today.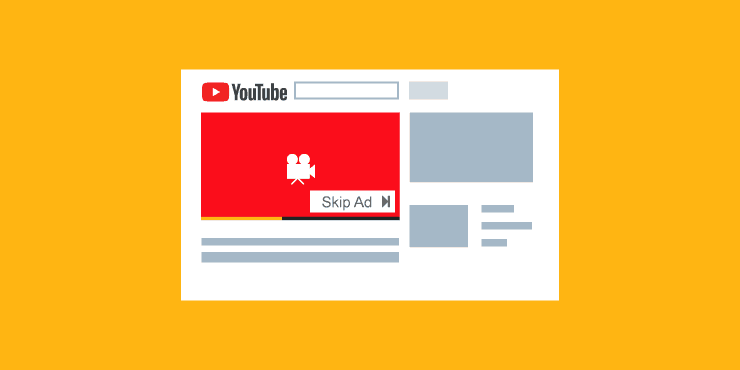 YouTube has billions of users, with younger generations watching hours of video each day.
YouTube is the second most visited website worldwide, with more than one billion monthly users who collectively watch more than

one billion hours

of videos each day.
The vast majority of adults under the age of 65 use YouTube, including

95%

of those 18 to 29.
54% of YouTube users access the site daily, with 36% visiting several times a day.

60%

of Gen-Z visits YouTube daily.
The majority of Gen Z members watch between

two and four hours

of YouTube (and less than an hour of traditional television) per day.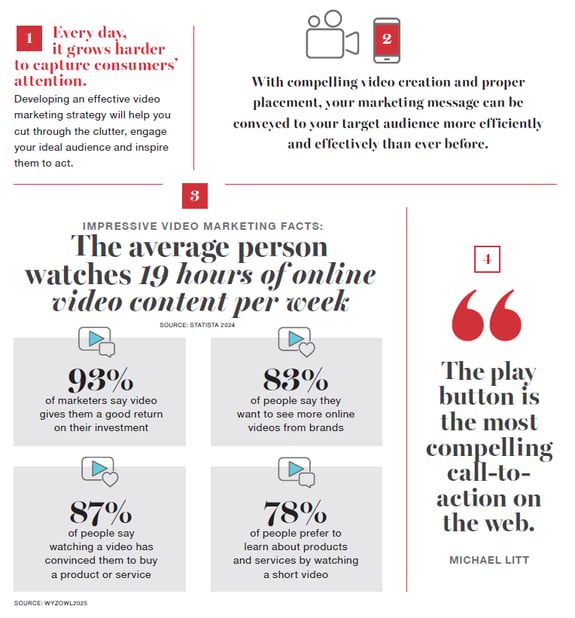 YouTube provides lots of bang for your digital campus advertising buck.
YouTube is a great channel to create awareness and find leads at a price that works for you. You can set a monthly budget cap, and pause or adjust anytime you need to. In addition to setting your maximum overall spend, you can use bids to set the most you'll pay for an ad to appear. Whether you are looking to optimize for views, impressions, or conversions, there are a variety of bidding strategies to help you reach your goals.
"Online video is the Swiss army knife of internet marketing. It really can be used all over the customer lifecycle, whether it's customer service, marketing, or even recruitment."

– MARK ROBERTSON
In addition to running a paid YouTube ad campaign, you can create a free YouTube channel to engage with your community and attract new leads. Well-produced and informative videos convey volumes about your product, service or program. And online videos are easily shared via social media.
The numbers don't lie - YouTube marketing is worth the investment.
Over 70% of viewers say that YouTube makes them more aware of new brands.
Viewers are 4x more likely to use YouTube versus other platforms to find information about a brand, product, or service.
Viewers say they're 2x more likely to buy something they saw on YouTube.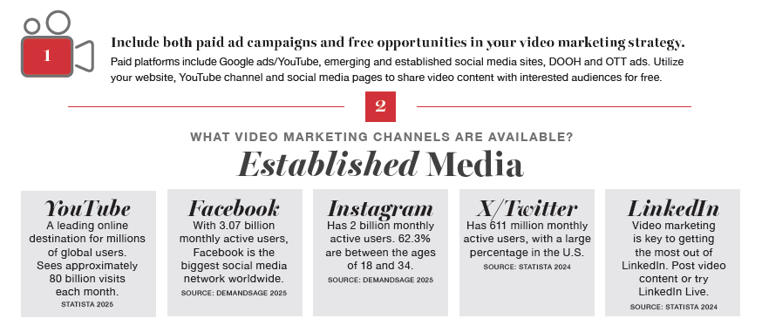 Advertising effectively with YouTube is fairly straightforward.
With today's digital technology, anyone can easily create and upload videos to YouTube. For best results, we recommend working with an experienced partner to create marketing videos and run your YouTube campus advertising campaign.
YouTube Ads uses Google data to share your message with the right people at the right time.
Once you've created a dynamic video, you're ready to construct a digital campus advertising campaign that gets results. Find the people you want to reach with audience targeting, choose ad formats that fit your goals, and decide how much you want to spend.
Once your YouTube advertising campaign is up and running, you need to track how it's performing. Data and analytics tools can help you understand what's working and how to optimize your efforts for even better results.
See the other posts in our Digital Campus Advertising by Platform series:
Looking for more information on how to run a successful campus media campaign? See our complete guide to advertising to university students.
Here at MSS Media, Inc., we've been providing Education, Government, Real Estate & Lifestyle clients with succinct, optimized, and successful marketing solutions for more than 15 years. Consider MSS Media, Inc. a full-service, one-stop shop for all your Media and Public Relations needs. Your goals are our motivation. And our mission is to propel your message, further and faster, to achieve the outcomes you're looking for. If you found this blog post helpful, please share!
+

BE IN THE KNOW
We deliver the latest media tips + insider marketing advice straight to your inbox.