What is Public Relations in Local Governments?
According to Trading Economics, the U.S. economy grew by 2.1 percent in the second quarter of 2019. As a result of this growth, local governments and non-governmental organizations keep contributing to the overall quality of life with increased job opportunities and improved cultural environments.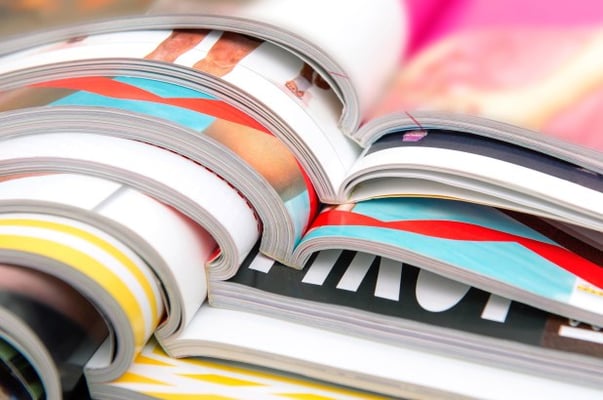 So, how can local governments promote their economic development and the successes that have shaped them today? We feel the best place to start is with a Strategic Public Relations for Local Governments plan.
Public Relations is defined as "the management function which tests public attitudes, identifies the policies and procedures of an individual or an organization with the public interest, and plans and executes a program of action to earn public understanding and acceptance." Essentially, the best Public Relations strategy is to hear a good story and then tell a good story. Public Relations professionals are storytellers. They inform market perceptions by creating and building stories surrounding a product, service, brand, or organization. For these reasons, there is no better place to build a positive and influential story for local governments than with a solid PR plan and a solid PR team, of course.
Our Public Relations division has already started to create a real difference as a Media and Public Relations Agency. To mark the beginning of a new direction for our agency, we put together a few Public Relations for Local Governments strategy examples that your community can use to make an impactful difference and stay ahead of the competition.
Public Relations is Not Advertising.
One of the main differences between Public Relations and Advertising is that Public Relations is earned media, whereas the latter is paid media. Earned media or free media refers to publicity gained through word-of-mouth, editorial coverage, and mentions other than paid media which is the promotion of content through paid social posts, paid search results as well as promoted multimedia. However, Public Relations and Advertising share the same goal of promoting their clients and, ultimately, setting them up for success by ensuring optimal visibility for the target audiences.
Public Relations is the essential intermediary that builds strategic communication between organizations and the public, so it is crucial to define what target audience your efforts are targeting. Are they the residents of the community, the tourists visiting the community, or the businesses of the community? Once you define your audience, then the next step will be implementing a good story through media relations.
One of the most successful examples that translates theory into practice is the campaign launched by Edelman for Hawaii Visitors and Convention Bureau (HVCB). The target market for this campaign was New Yorkers that commute via the Metropolitan Transportation Authority (MTA), from the subway to buses, and who purchased Hawaiian MetroCards in late April 2019 and then had a chance to win a breathtaking trip to the Hawaiian Islands. The campaign went viral, creating enormous engagement online and off, while also garnering excitement among New Yorkers and tourists.
Advertising Needs Public Relations.
Both Public Relations and Advertising are crucial for the development and the delivery of your marketing strategy. In fact, through a powerful combination of media relations and advertisements, your business message will be disseminated to the right audience on various channels. Having a multi-tiered campaign will ultimately help your brand drive engagement through digital efforts, from creating a website to the management of social media channels.
+ Learn more about a holistic marketing approach with our PESO infographic.
By the end of a campaign, Public Relations and Advertising efforts will have built a new and inspiring brand identity that people connect with. So, as a media and marketing agency, our suggestion would be to integrate forward-thinking Public Relations strategies for your local government to maximize results and set yourself apart from competitors. Once both are on board, you will have a cohesive environment that creates and delivers advertisements while promoting the story of your business locally, regionally, and nationally. Doesn't it sound like the perfect solution?
Our Public Relations Division experts know how to deliver local, regional, and national media plans within all traditional and digital mediums. Curious to learn more?
+ See our Public Relations Media Deck and Brand Card.

Here at MSS Media, Inc., we've been providing Education, Government, Real Estate & Lifestyle clients with succinct, optimized, and successful marketing solutions for more than 15 years. Consider MSS Media, Inc. a full-service, one-stop shop for all your Media and Public Relations needs. Your goals are our motivation. And our mission is to propel your message, further and faster, to achieve the outcomes you're looking for. If you found this blog post helpful, please share!
+

BE IN THE KNOW
We deliver the latest media tips + insider marketing advice straight to your inbox.