3 Key Digital Marketing Solutions for Increasing Student Enrollment
Whether you're recruiting students to your university or a specific major, graduate program, or other campus initiative, digital marketing solutions are non-negotiable. Earlier in our Recruiting Students blog series, we explored how to use digital marketing tactics to:
Attract & retain qualified students for undergrad and graduate programs
Extend your reach to in-state and out-of-state markets
Drive website traffic
Generate more qualified leads
Increase attendance at open houses and other on-campus events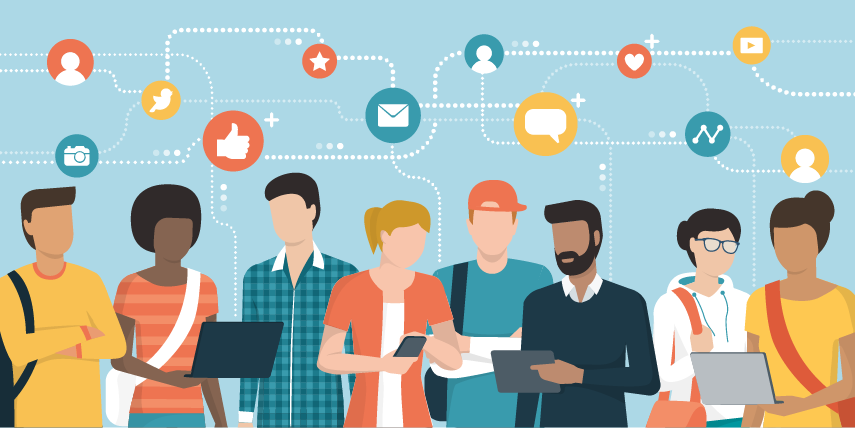 In this post, we take a closer look at three important digital marketing solutions that fuel higher education advertising success. To utilize your limited time, energy, and marketing budget most efficiently and effectively, it's important to focus on the digital advertising solutions that are proven to provide maximum return on investment (ROI).
We find a full-funnel digital and campus marketing strategy focused on paid advertising to be most effective when it comes to increasing student engagement and ultimately, enrollment. Together paid online advertising of all types and search engine optimization propel winning enrollment campaigns.
PPC (Pay Per Click) Advertising 101
PPC, or pay-per-click, is a type of online marketing in which you pay a fee each time one of your ads is clicked. It's a way of buying visits to your website, rather than attempting to "earn" those visits organically. When PPC is working correctly, the fee is trivial, because overall, the resulting audience engagement is worth more than what you pay for it.
A holistic digital marketing campaign will include display, video, search, and social advertising. For paid ad campaigns, we utilize:
Google Ads: Search, Display, Video (YouTube)
Bing Ads: Search, Display
Social Ads: Facebook, Instagram, LinkedIn, Twitter
Solution #1: The Value of Search Engine Based PPC
Search engine advertising is one of the most popular forms of PPC. It allows advertisers to bid for ad placement in the sponsored links that appear each time someone searches for a keyword related to their business offering. Here are some statistics that support the benefits of search engine PPC advertising for any student recruitment campaign.
PPC is fast and efficient.
PPC is a great entryway into the Search Engine Marketing (SEM) marketplace. It takes mere minutes to set up an account. You can immediately start running ads to your target audience.
It's perfect for rapid response advertising and testing. You can react immediately to competitor campaigns or current events that impact your business by adjusting your keywords and/or copy.
PPC targets your ideal audience.
Reach the right people right away by setting up effective PPC audience filters.
Choose exactly where and when your ads will appear. You can adjust based on location, keywords, and time of day. No other SEM tool gives you that flexibility.
PPC enables geographic pin-pointing. When customers in your area seek your institution or program, your targeted ad is there.
PPC leverages typical search user behavior.
62% of searchers click a page-one result, while 23% click a result on the second page or after and 15% try a different search or search engine altogether.
80% of unsuccessful searches are followed by keyword refinement.
41% of searches that are unsuccessful after the first page are refined with a new keyword search phrase or search engine.
PPC results can really add up.
In the United States alone, there were 10.5 billion searches in 2009, which is a 106% increase from 5.1 billion in 2005. This number continues to increase astronomically. In fact Google alone processed

12.38 billion search inquiries

in a single month last year.
Leverage PPC to your advantage. PPC allows you to measure valuable metrics, including your costs, views, and clicks. You can adjust advertising immediately as needed to boost ROI.

Solution #2:

The Role of Social Media Platforms
Paid social advertising is another important step towards better audience targeting and bumping up your ROI. Here are some general social media advertising stats that speak to the significance of both quality social media advertising and a robust social media presence as digital marketing solutions.
"Content is fire; social media is gasoline."

- JAY BAER
Social ad spending was forecast to increase 20% to $43 billion in 2020. While this might mean less cash for Facebook shareholders, it's probably good news for brands competing for ad views.


Social ad impressions are up 20%, year over year. More people are seeing ads due to the rise in popularity of video and story format ads.


Global social CTRs (click-through rates) are down 30%, year over year. People are clicking less, as click-through rates went from 2.6% in late 2018 to 2% in late 2019. Although this doesn't look like a positive statistic, it's important when planning an awareness effort to be mindful of both ad impression and engagement rates. This will help you make wise decisions about which tactics to employ, how much of your budget to allocate to each, and the kinds of results you should expect to see.



52%

of all online brand discovery still happens in public social feeds. This number includes both paid and organic posts, and is a good reminder that you still need those likes to maintain traction.


72% of B2B marketers who use paid channels online use paid social. Marketers are generally convinced of social's usefulness in their ad strategies.


27% of internet users say they find new products and brands through paid social ads. This percentage goes up for 16-24 year olds. 31% of this demographic say they find new products and brands through paid social ads.


13% of internet users say that a "buy" button would increase their likelihood of purchasing a product or social on social media. And 23% say a brand with high engagement increases the likelihood of that conversion.


Weak social ads create a negative emotional response in less than one second flat. By the time your viewer blinks, they've given your ad a Pass or a Fail. Don't rely on cash to make up for quality. You need high-quality copy and compelling CTAs (calls to action) and visuals.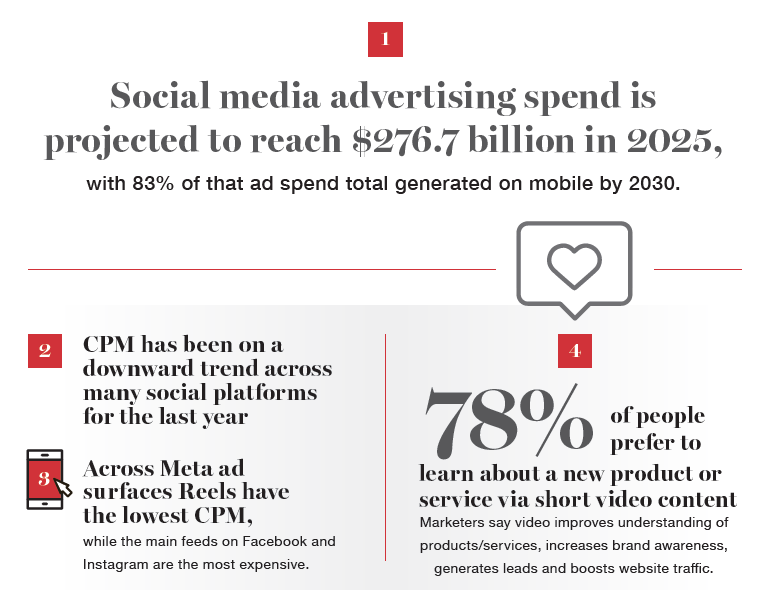 Would you like to see specific advertising stats for Instagram, Facebook, and other social media platforms? See the complete Paid Social Advertising Stats infographic in our Marketing Toolkit (and check out our Average Cost Per Click on Facebook infographic while you're there).
PPC Advertising Factors for Success
From researching and selecting the right keywords, to arranging keywords into well-organized campaigns and ad groups, to setting up PPC landing pages that are optimized for conversions, a lot goes into building a winning PPC campaign. While a number of factors determine how successful your PPC advertising campaign will be, you can achieve a lot by focusing on the following:
Keyword Relevance: Crafting relevant PPC keyword lists, tight keyword groups, and proper ad text.


Landing Page Quality: Creating optimized landing pages with persuasive, relevant content and a clear call-to-action, tailored to specific search queries.


Quality Score: Rating high on Google for the quality and relevance of your keywords, landing pages, and PPC campaigns. Advertisers with better Quality Scores get more ad clicks at lower costs.


Creative Copy: Enticing ad copy is vital. If you're advertising on the display network, you can use a tool like our free Smart Ads Creator to generate designer-quality ads that will demand clicks.

Solution #3: SEO as a Digital Marketing Solution
While it should now be clear how important PPC is for college recruitment, digital higher education advertisement is one of many digital marketing solutions. Obtaining an excellent search engine ranking is a related strategy that bears much fruit. Just as with PPC, there are many factors that contribute to achieving and maintaining optimal search engine rankings.
URL Factors:
Search engine friendly URLs
Site structure
Domain life span
On-page Factors:
Content Relevance
Meta Tags
Keyword Density
Off-page Factors:
Inbound links from directories
Online press releases
Blogs, RSS feeds and more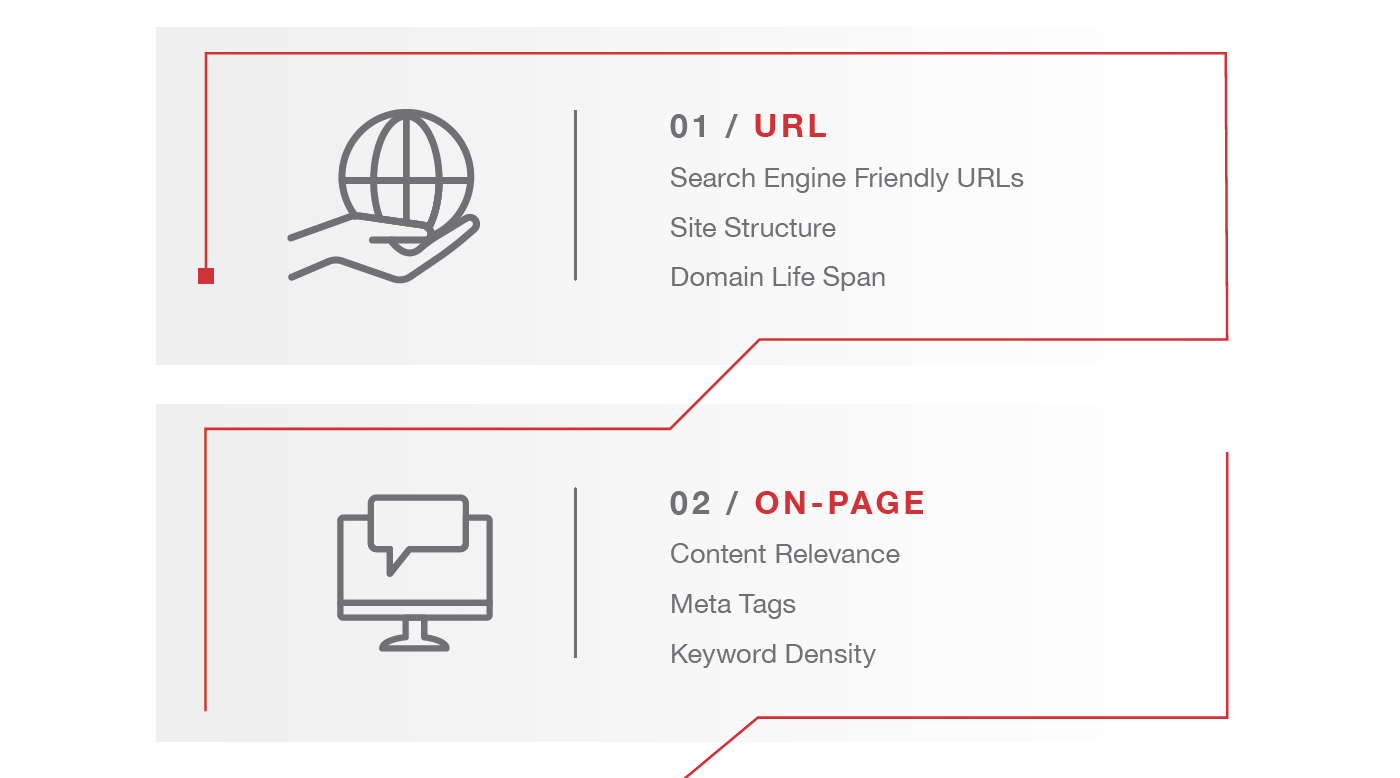 Would you like to learn more about the other aspects of a successful integrated marketing campaign for higher ed?
+ See the top 5 campus advertising strategies for college recruitment.
+ Learn more about the best PR tactics for attracting students.
See our complete guide: Recruiting Students – A Marketing Plan to Increase College Enrollment
Here at MSSmedia, we've been providing Education, Government, Real Estate & Lifestyle clients with succinct, optimized, and successful marketing solutions for more than 15 years. Consider MSSmedia a full-service, one-stop shop for all your Media and Public Relations needs. Your goals are our motivation. And our mission is to propel your message, further and faster, to achieve the outcomes you're looking for. If you found this blog post helpful, please share!
+

BE IN THE KNOW
We deliver the latest media tips + insider marketing advice straight to your inbox.