5 Innovative Ways to Execute an Effective College Recruitment Campaign
When it comes to student recruitment, innovation is especially important. Your target audience is young, modern, and not likely to be attracted to stale advertising efforts and old school campaigns. For this demographic, cutting edge marketing strategies can be incredibly potent. Here are five innovative ways to execute an effective college recruitment campaign: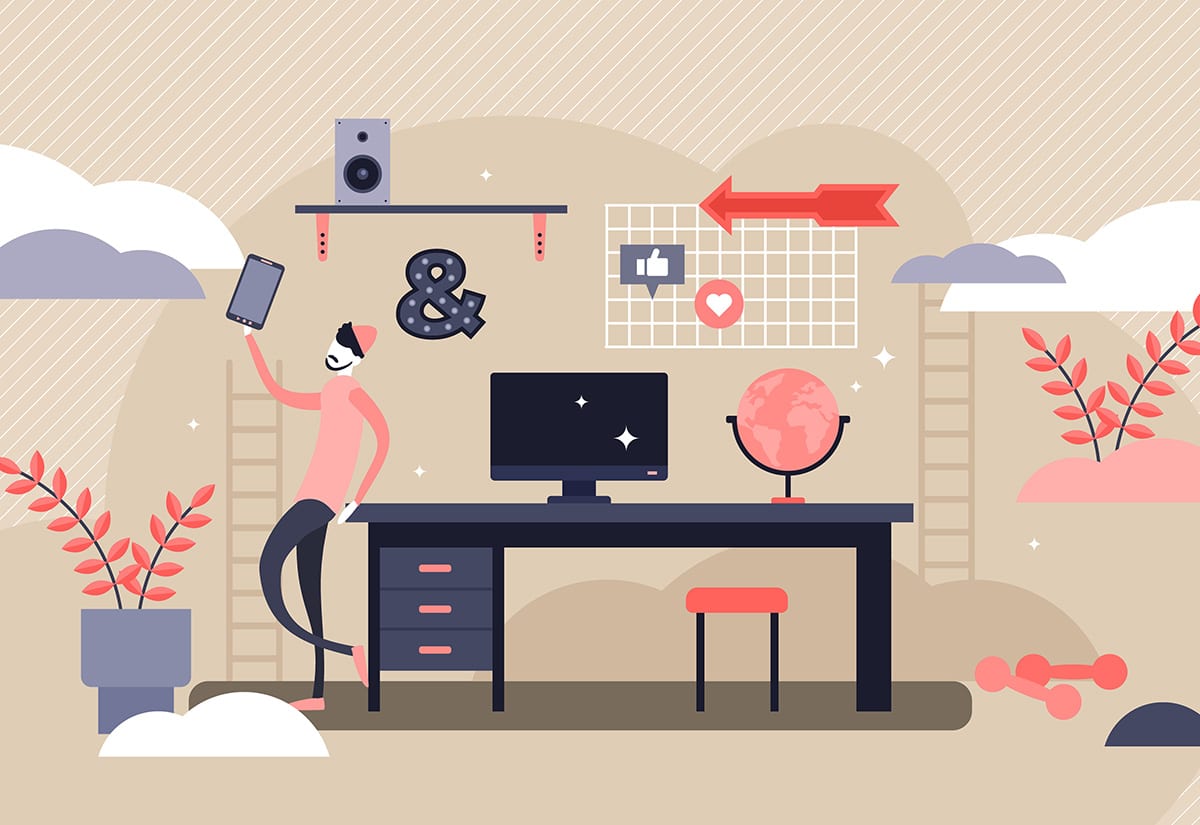 1. Use emerging social media platforms.
While established social media platforms like Facebook and Twitter still have plenty of traffic, teenagers and young adults are increasingly turning to emerging platforms like Snapchat and TikTok. In fact, the most popular social media sites among teenagers in 2020 were Snapchat, TikTok, and Instagram (in that order). And (as we discuss here) to reach your target audience, you need a presence precisely where members of that market are spending their time.
Here are a few facts to keep in mind when it comes to Snapchat:
Snapchat ads are 7x more efficient than TV ads at reaching Gen Z.
72% of Snapchat ad viewers weren't even reachable by TV ads.
38% of Snapchat users aren't on Instagram.
TikTok is an excellent way to reach Generation Z:
41% of TikTok users are between the ages of 16 and 24.
90% of these users say they use the app daily.
As of July 2020, there were over 90 million monthly active TikTok users in the United States alone.
Instagram has huge numbers of young adult users:
Instagram has 1 billion monthly active users globally.
500 million users access Instagram globally per day.
90% of Instagram users are under the age of 35.
+ Learn more about emerging media & how to use it.
The University of Florida's #FirstDayUF social media campaign made excellent use of an emerging platform for college recruitment when they posted a video of the school president handing out free shaved ice on the first day of school. Students were encouraged to share the hashtagged video on TikTok and other social media accounts, building community and bringing broader awareness to their campus.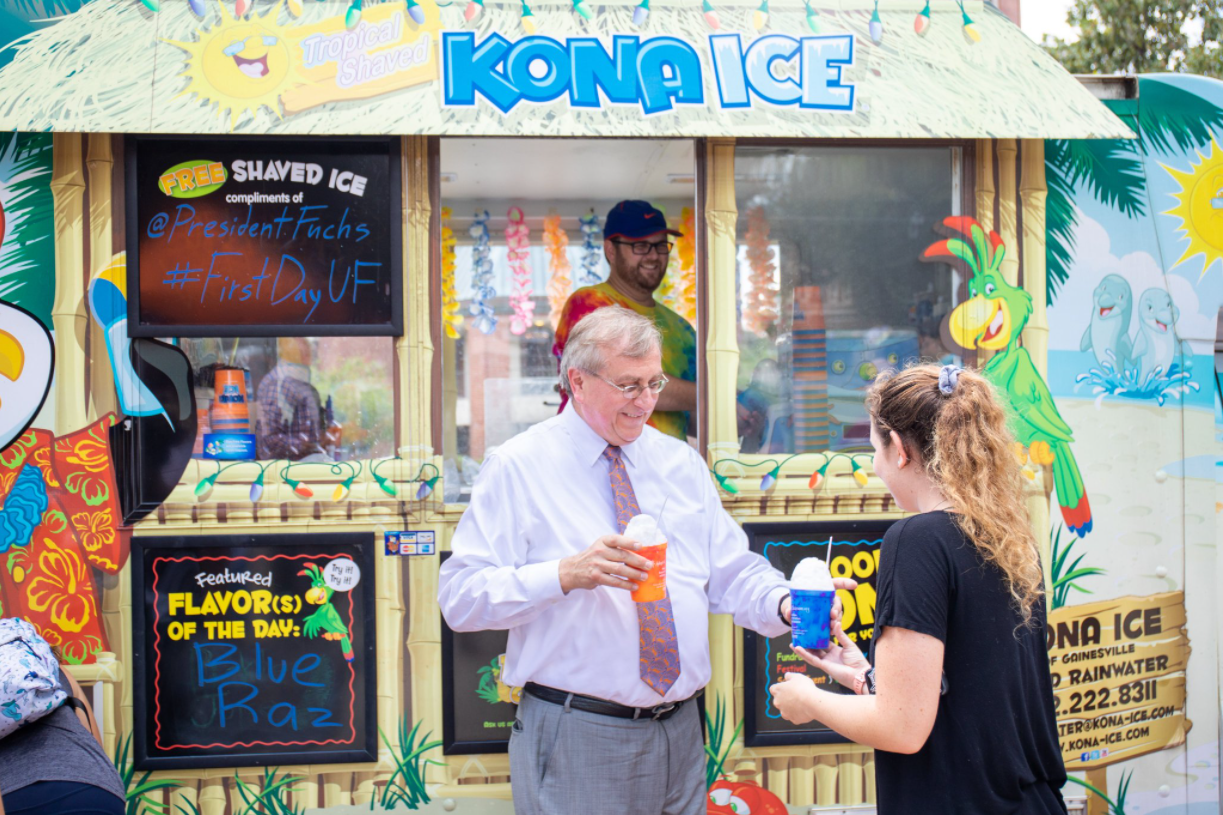 2. Create an app for incoming students.
As we're all aware, more and more people are spending a large portion of their day on their mobile devices. This is particularly true of teens and young adults. In fact, 80.6 million users in the United States accessed the internet exclusively via mobile devices in 2020. By developing your own mobile app, you can easily reach your target audience almost anytime and anywhere.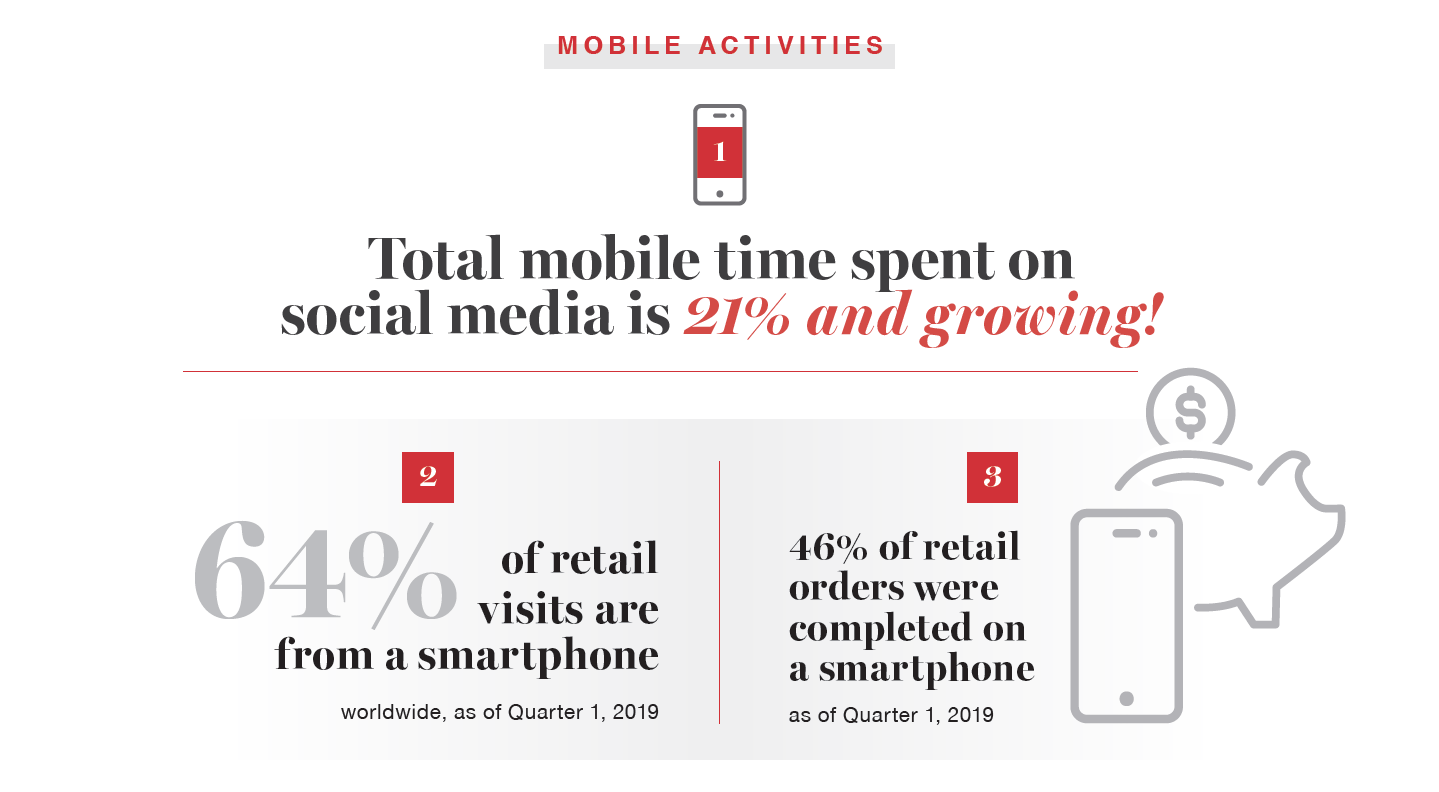 Mobile app implementation also allows you to offer prospective students the personalized experience they've grown to expect in almost every aspect of their lives. Provide services including:
Custom pathways
Straightforward opportunities for digital interaction with other prospects, current students, professors and administrators
Up-to-date information on news, events, registration deadlines and more
Furthermore, in a mobile environment you can incorporate features like GPS, push notifications, and a built-in camera into your branded app. These elements allow you to do things like easily facilitate self-guided campus tours and encourage users to share photos of their experience, all while showcasing your school's unique visual brand.
3. Implement a chatbot on your website
In case you haven't yet encountered them personally, chatbots are a specific type of application, used to streamline the customer service experience. Generally, chatbots use messenger apps to carry on conversations with customers. They can cut down on lengthy hold times, provide quick and accurate replies to customer queries, and engage customers through targeted marketing campaigns, all while saving companies the expense of hiring additional staff.
For colleges and programs associated with higher education, chatbots can quickly and easily provide prospective applicants with a vast array of information as well as make suggestions regarding services and events that may interest the target audience. They're a truly useful and modern addition to the college recruitment experience.
4. Video! (Recreate in-person events in a virtual space.)
In today's ever changing and increasingly digital world, virtual events and video marketing are key. Spread your reach farther and capture your audience's attention more fully with video. Informative videos convey volumes about your institution's identity and are easily shared via social media.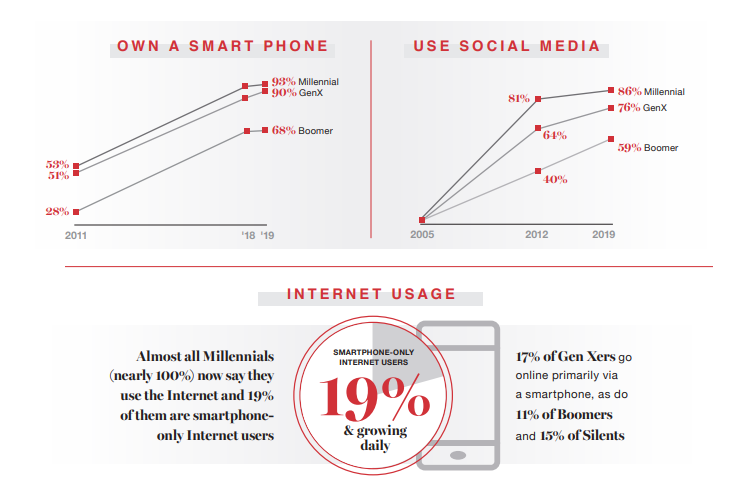 Apply this digital marketing tactic to:
Campus tours
Speaking events
Open houses/info sessions
Portrayals of campus life (involve current students for energy and authenticity)
A recent Wyzowl study shared some impressive facts about the amazing influence video marketing has on consumers:
The average person watches more than an hour and a half of online video content per day.
Where both video and text are available on the same page, 72% of people would rather use video to learn about a product or service.
76% of marketers say video helped them increase traffic and sales.
81% of people have been convinced to buy a product or service by watching a brand's video.
Having watched a branded video that they enjoyed, 83% of consumers would consider sharing it with their friends.
In this day and age, short videos are usually the way to go. According to Entrepreneur.com, "The average human attention span is getting shorter as social media dominates the world with visual experiences." Not only will short video content be more likely to grab and hold your audience's attention than almost anything else, it also requires less overhead to create than longer video content. To reach members of Generation Z (who stream video an average of 23 hours each week), student recruiters would do well to incorporate short videos into their marketing efforts.
+ Learn more about how to engage Millennials and Gen Z when advertising.
5. Utilize campus influencers.
Far more effective in the modern marketplace than celebrity endorsements, influencer marketing is a collaboration between a business or brand and popular social media content creator. In these collaborations, the influencer promotes a company's product, service or event to their digital audience, using their online platform.
This excellent PR tactic allows universities to build and share their public image with large segments of their target market. Mentions and shares of your school or programs on sites like Twitter, YouTube, Facebook, Instagram, Tumblr, TikTok, and Linked-In reach millions of viewers. Whether individuals share your content with their peers or high-profile influences speak favorably of your organization, you gain exposure, build positive brand awareness, and engage more of your target audience.
"Influencers – they're the best thing since sliced bread. But forget bread; they're selling like hot cakes. They're creating huge returns, and they're only set to keep growing."

- EMILY WARNA
In addition to cultivating relationships with bloggers, reporters, consumer advocates and industry experts, you will want to enhance your relationships with existing students and distinguished alumni and faculty members. Having credible sources like these share and promote your programs and events with enthusiasm will speak volumes to prospective enrollees and their families.
For the age groups you're trying to reach in particular, building relationships with relevant micro-influencers can be particularly effective. Millennials and members of Generation Z are interested in authenticity, not salesmanship. They prefer insights from their peers, people whose lives are like theirs, rather than from celebrities or people who seem "too cool" to be true. Micro-influencers have smaller social media followings (typically between 1,000 and 10,000 followers), but their audiences tend to be extremely engaged. Leveraging micro-influencers in your market is an excellent way to reach a highly targeted audience with your message.
See our complete guide: Recruiting Students – A Marketing Plan to Increase College Enrollment
Here at MSS Media Inc, we've been providing Education, Government, Real Estate & Lifestyle clients with succinct, optimized, and successful marketing solutions for more than 15 years. Consider MSS Media, Inc a full-service, one-stop shop for all your Media and Public Relations needs. Your goals are our motivation. And our mission is to propel your message, further and faster, to achieve the outcomes you're looking for. If you found this blog post helpful, please share!
+

BE IN THE KNOW
We deliver the latest media tips + insider marketing advice straight to your inbox.
+

Millennials + Gen Z