Suicide Awareness & Tips To Increase Awareness with OOH Advertising
Suicide is a leading cause of death, with nearly 800,000 deaths around the world every year, according to the World Health Organization. The Centers for Disease Control and Prevention states that it is the tenth leading cause of death in the United States, claiming 47,000 lives in 2017 alone. While it isn't an easy or comfortable topic to talk about, recent years have drawn a greater awareness to like issues.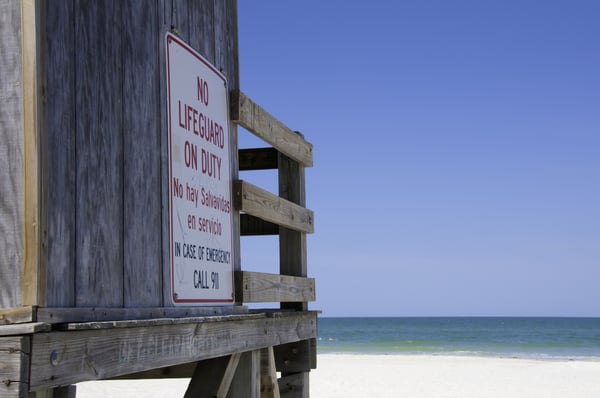 Suicide, anti-bullying, and mental health overall are no longer off-limit topics of discussion. They have been central to several awareness campaigns, as well as celebrity-endorsed social movements (check out Justin Bieber's article here, sharing his current struggle with mental illness). Such efforts and campaigns occur with the help of advertising.
WHAT IS OOH ADVERTISING?
There are several different types of advertising, though our focus will be Outdoor or Out-of-Home Advertising (OOH). As one might be able to decipher from the name, OOH is advertising that reaches the consumer while they are outside their homes. Such advertising includes billboards, bus shelter advertisements, newspaper kiosks, and wall panels. It is a traditional form of advertising and can be wildly successful if executed correctly. We see numerous OOH advertisements every time we leave our homes, yet only a select few are memorable and leave lasting impressions.
OOH, advertisements have played a significant role in starting and continuing the conversation around sensitive subjects, such as mental illness and suicide. It is not all that uncommon to see mental health, suicide awareness, and prevention campaigns on these OOH platforms. Such campaigns are steps in the right direction for increased awareness and provide immediate calls-to-action, as they often include hotline phone numbers and additional resources for support.
An article in TIME Magazine states that the National Suicide Prevention Lifeline expected 1.1 to 1.2 million calls in 2013, the year that the article was written, and receives about 15 percent more calls year after year. The same article states that in the last 20 years, public policy and federal funding have shifted their efforts to a broader mental wellness movement aimed at individuals suffering from anxiety and depression, utilizing OOH advertisements to relay their campaign messaging. Individuals in the new target audience are often referred to as being "upstream," meaning that they are not a current suicide risk. The thought behind this shift is to reach people before they are "downstream" and at risk for suicide. The National Suicide Prevention Lifeline is unique in that is has adopted the shift towards broader advertising while maintaining its position as an emergency resource for those at risk of suicide, as well. So, how is a safe and successful OOH awareness campaign created?
6 TIPS ON MAKING YOUR OOH ADVERTISEMENT SUCCESSFUL
Out-of-Home advertisements are often seen in passing, while people are on the go, giving advertisers only seconds to capture people's attention. How does one do this? I have compiled a list of 6 key points and strategies that appeared several times in my research.
Strategize: What is the primary purpose or goal of the advertisement?
Be Creative and Engaging: Be clever but not too clever. You want the audience to understand the advertisement and not be confused.
Keep it Short: Use few words; people only have a few seconds to read—the general advice between 6-8 words.
Font Choice: Make sure the font is easy to read from a distance.
Visuals: Choose large and engaging visuals with color. People are more likely to remember pictures than words. Capitalize on that.
Locations: Pick a site that is in a high traffic place in an area where your target audience traffics.
There are a few additional steps to consider when constructing a campaign or advertisement that deals with mental illness and suicide prevention. When it comes to such issues, there is a fine line between destigmatizing and normalizing topics. For example, suicide prevention campaigns and messages must be mindful that their messaging brings awareness to mental health and suicide, thus destigmatizing the subjects within the community while not normalizing suicide as the next step for those who have mental health illness or suicidal thoughts. In an article written in the International Journal of Mental Health Systems about crafting safe and effective suicide prevention media messages, Australian researches provide five clear recommendations in constructing media campaigns:
Adopt a scientific approach throughout the life of the campaign, from message planning and development to implementation and outcome assessment.
We recommend to pre-test media messages to ensure that any unwanted behaviors are not normalized.
Consider the impacts of media messages on both the targeted group and non-targeted groups.
Portray suitable options and solutions.
Do not overgeneralize particular risk factors associated with suicidal behavior.
These five points inform on how to create an effective and safe OOH advertising campaign when it comes to delicate subjects. These points used in conjunction with generalized OOH advertising methods and tactics, such as making your outdoor tactics shareable, investing in high-traffic sites, guarantee your on set on a path to success.
PUTTING THE TACTICS TO WORK
In 2018, Ad Council, Droga5, The Jed Foundation, and the American Foundation for Suicide Prevention partnered to introduce a campaign aimed at preventing self-harm among youth, using a similar approach to the five recommendations above. In an article on Mediapost.com, Ellyn Fisher, Vice President of Public Relations and Social Media for the Ad Council, stated that "while it's critically important to inform and educate people about mental health and suicide, we knew that we needed to develop messaging based on research with the experts who had tested young adults." She goes on to address the attentiveness of the campaign to refrain from normalizing behaviors by stating "we've taken every care in our PSAs and the YouTubers sport to make sure that we are not discussing suicide and mental health in ways that can increase risk." Their "Seize The Awkward" campaign is estimated to reach an audience of over 70 million. Though an impressive audience size, it is essential to remember that it does not reflect the number of individuals who are engaging further with the campaign.
Darcy Keller, former Communication Head at The Financial Times, tells MarketingWeek.com that the objective of OOH is to build awareness and increase engagement. While overall awareness surrounding mental health and suicide prevention has increased in recent years through targeted campaigns and efforts, such as the "Seize The Awkward" campaign, there is an apparent lack of engagement. Suicide is still the second-leading cause of death in the United States among individuals ages 15 through 24. The high number of death by suicide shows that while awareness might be there, it isn't translating into behavioral changes. It is challenging to personalize campaign messaging without isolating individuals from their communities. As beneficial as hotlines and national resources, such as The National Suicide Prevention Lifeline, maybe, it is also vital that there is an element of community engagement as not to isolate individuals from their peers. A great way to foster community engagement is to provide resources and activities that are available within the community.
As experts in media buying and planning in higher learning institutions, MSSmedia has executed several suicide awareness campaigns on various college and university campuses. On behalf of the American Foundation for Suicide Awareness, MSSmedia has purchased and placed paid media campaigns nationwide on campuses, including Ohio State University, Tulane University, and Wayne State University to advertise community walks to promote awareness and fight suicide.
If you are looking to build successful advertising, contact our team today to learn how we can help.
+

BE IN THE KNOW
We deliver the latest media tips + insider marketing advice straight to your inbox.