Why Advertising at Rutgers University Is Valuable
Rutgers, The State University of New Jersey, stands among America's highest-ranked, most diverse public research universities. As the oldest, largest, and top-ranked public university in the New York/New Jersey metropolitan area, it offers incredible opportunities for campus marketing. Discover the plethora of reasons why advertising at Rutgers University is valuable.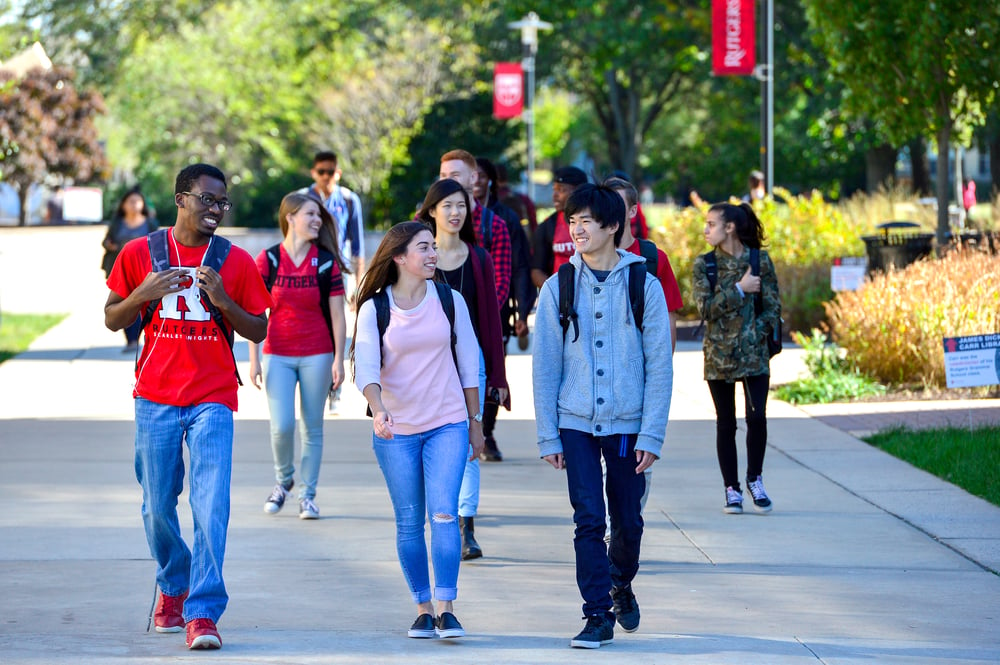 One word that comes to mind when considering advertising opportunities at Rutgers University is "more." More students, schools, majors, and degrees. More job fairs, internships, and alumni. More locations, labs, and field stations. More faculty and health care practitioners. More residence halls, clubs, performance spaces, and recreational facilities. All of which means more campus advertising choices and opportunities for you.
+ Learn why college students are an important target market.
Target Market Size & Diversity
Advertising at Rutgers University is an excellent way to reach a wide swath of the population. Not only does the school serve tens of thousands of diverse students, it also offers educational programs for learners of all ages - from preschoolers to senior citizens. Let's look at the Rutgers University target market by the numbers.
RU has 66,000+ undergraduate and graduate students.
The RU student body is 54% women and 46% men.
RU is among the most ethnically diverse campuses in the nation and Big Ten.
RU students come from all 50 states.
RU has 1,200+ international scholars from 130+ countries.
RU has 8,700+ full- and part-time faculty.
RU has 14,900+ full- and part-time staff.
Campus media displayed at Rutgers reaches people with a wide range of interests in many different fields.
29 schools and colleges
150+ undergraduate majors
400+ graduate programs
25,000+ classes taught each year
Rutgers University Footprint
Rutgers University is more than just a single campus. With three main locations and over 300 educational program sites across New Jersey, they have a regional footprint. Their holdings span 6,000+ acres across New Jersey, 700+ buildings, and 30+ dining halls, student center eateries, and food trucks.
Rutgers University Added Value
In addition to being the largest public university in New Jersey, Rutgers is also New Jersey's largest academic health center and patient care provider. This expands the audience for those advertising at Rutgers University to more than 1,300 health care professionals and the patients who visit them. There are 2.1 million annual patient visits to Rutgers Health faculty practices, centers, clinics, and institutes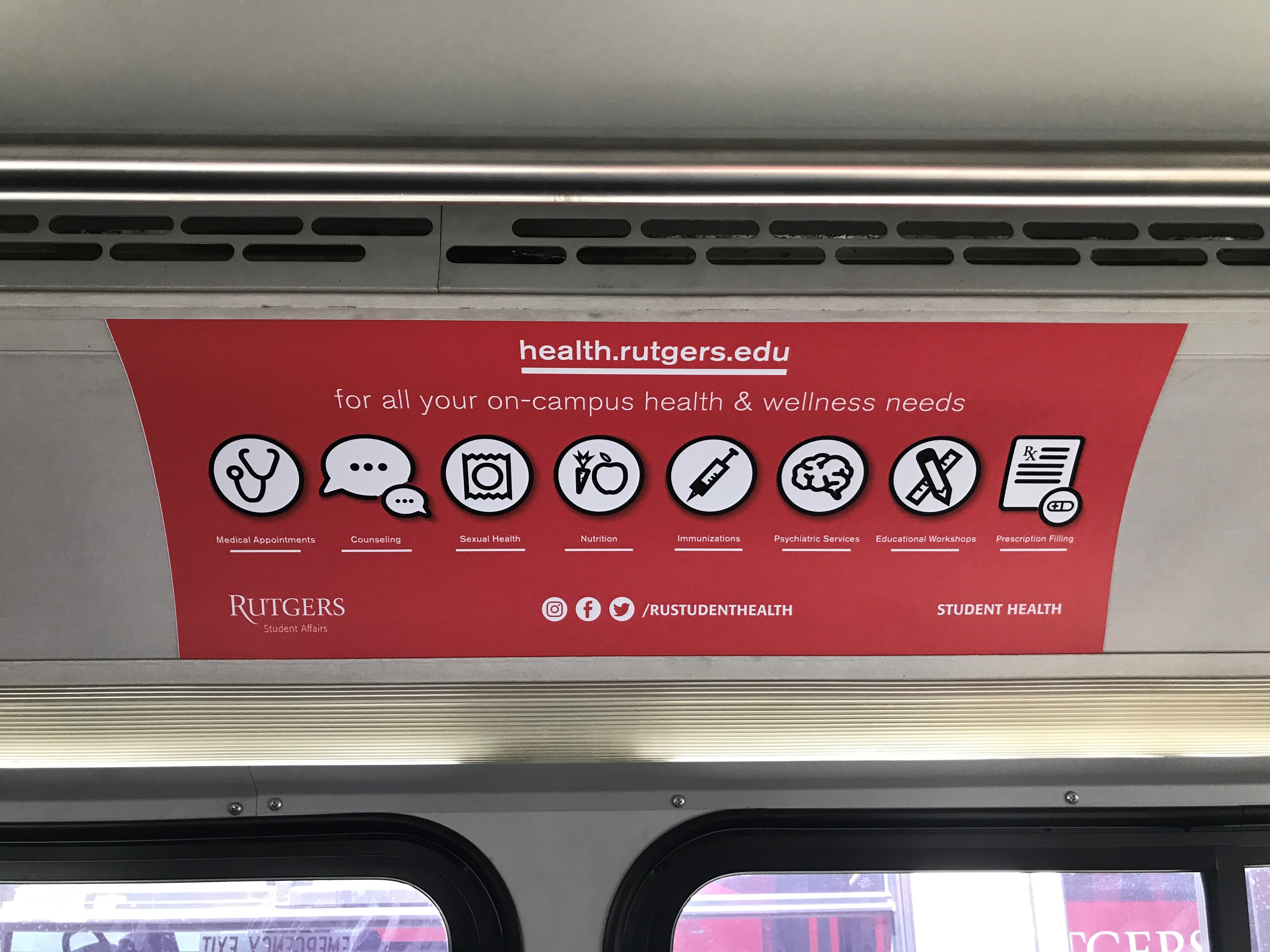 Options for Advertising at Rutgers University
For those looking to reach a diverse section of the coveted college demographic as well as many other types of consumers, Rutgers University provides a variety of campus advertising options. These range from traditional and transit advertising to digital and social media marketing opportunities.
Traditional Campus Media & Transit Advertising
Traditional campus media and transit advertising generate repeated exposure, delivering your message over and over again. With these options, you can target your advertisement geographically and make an impressive visual impact.
With an annual ridership of 25,550,000, the Rutgers bus system is the largest university transportation system in the country. Rutgers University Community Transit offers a variety of interior advertising options that allow advertisers to reach the highly sought after student demographic with bold messaging while they are a captive audience on the buses. Both interior signs and ceiling ads are available for purchase.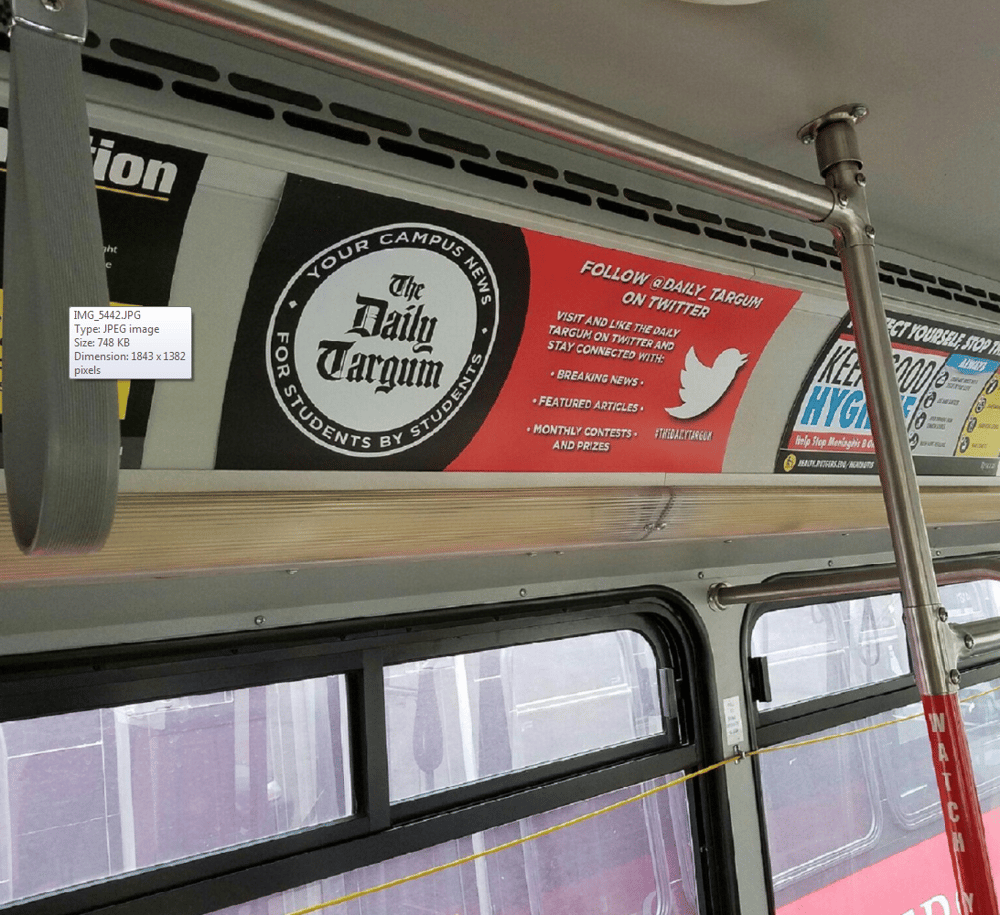 Here are statistics for the three main campuses served by Rutgers University Community Transit:
New Brunswick
Total Enrollment: ~50,200 students, including Rutgers Biomedical and Health Sciences (RBHS)
60 buses in the fleet
70,000 daily bus riders
Newark
Total Enrollment: ~13,600 students
7 buses in the fleet
9,000 daily bus riders
Camden
Total Enrollment: ~7,200 students
3 buses in the fleet
6,000 daily bus riders
+ Learn more about the benefits of traditional campus media.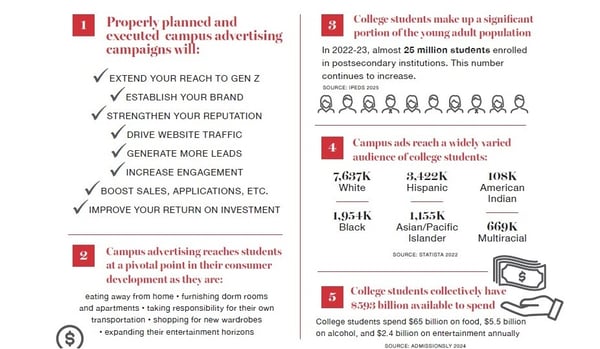 Digital Advertising
Digital media builds awareness, influences consideration, and converts audiences for real results. We offer a variety of options for digital advertising at Rutgers University that will improve your marketing effectiveness:
Mobile Advertising
Search Advertising
Display Advertising
Video Advertising
Social Advertising
Audio Advertising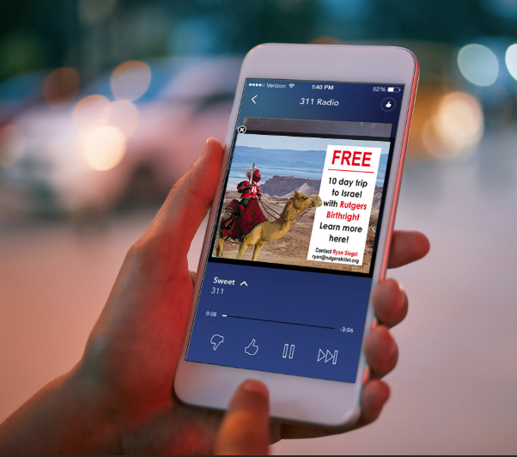 "The great aim of education is not knowledge but action."

– HERBERT SPENCER
Creative Advertising Services
We're pleased to offer creative services to help advertisers appeal to their target audiences with cohesive and effective marketing assets. In addition to providing campus advertising opportunities directly and supplying campus advertising campaign management and optimization, we offer design and messaging services including targeted messaging, custom design, photography, and graphics.
See our complete guide to advertising to university students.
Here at MSS Media, Inc., we've been providing Education, Government, Real Estate & Lifestyle clients with succinct, optimized, and successful marketing solutions for more than 15 years. Consider MSS Media, Inc. a full-service, one-stop shop for all your Media and Public Relations needs. Your goals are our motivation. And our mission is to propel your message, further and faster, to achieve the outcomes you're looking for. If you found this blog post helpful, please share!
+

BE IN THE KNOW
We deliver the latest media tips + insider marketing advice straight to your inbox.