Why Advertising at University of Illinois Chicago (UIC) Is Valuable
University of Illinois Chicago is Chicago's largest and most diverse university. They've been named a top 25 public university and a top 10 best value college by the Wall Street Journal, as well being featured in the top 30 ethnically diverse colleges and named number 8 for social mobility by U.S. News & World Report. Located in the heart of the city, this urban campus provides excellent opportunities to reach an extensive array of students, staff, and visitors. Learn more about why advertising at UIC is valuable.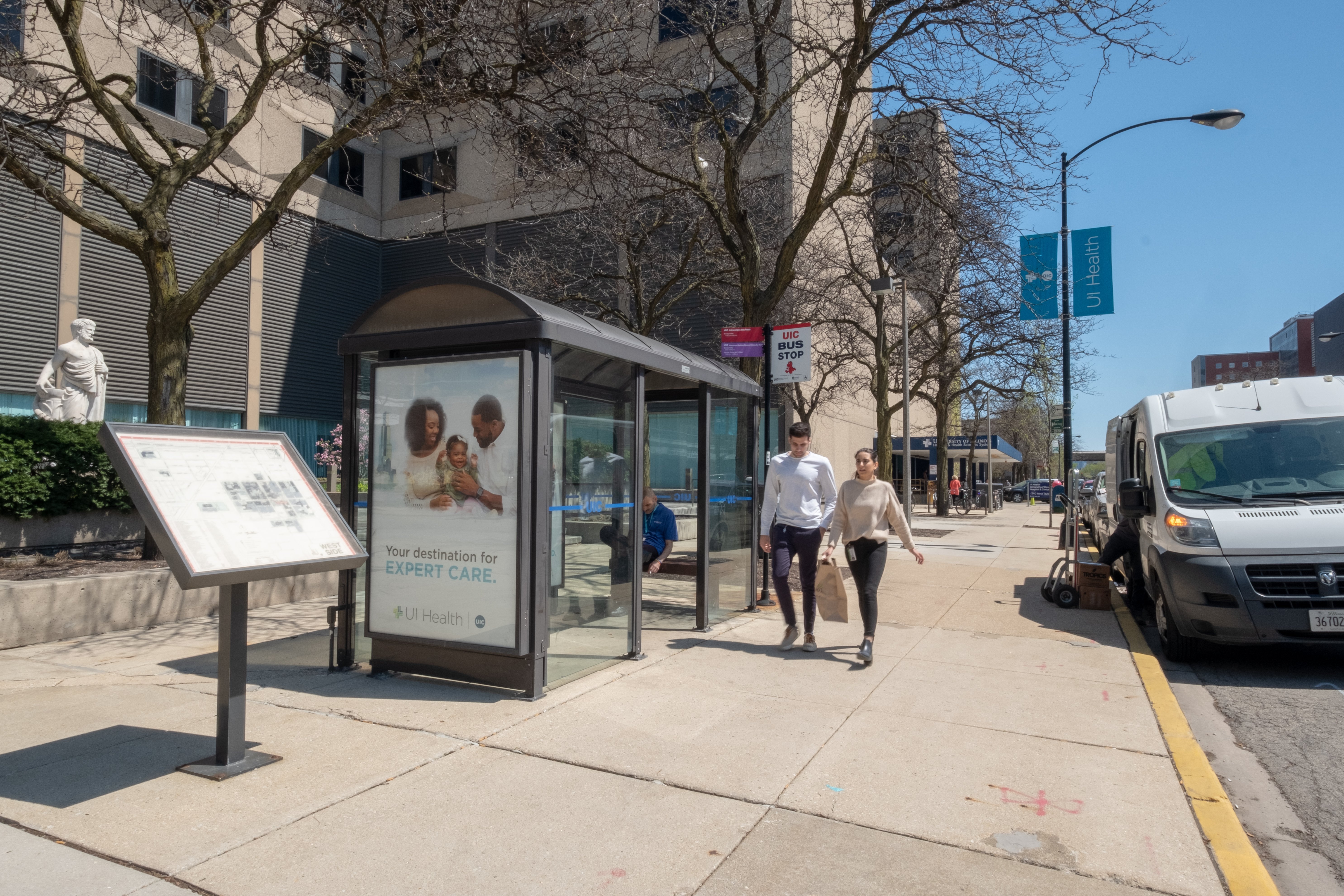 Target Market Size & Diversity
University of Illinois Chicago is the city's largest university and its only public Carnegie Research 1 institution. Its 16 top-ranked academic colleges (including 7 health sciences colleges and Chicago's only public law school) serve more than 34,000 undergraduate, graduate, and professional students. The extensive range of degree programs appeals to a wide variety of scholars:
Bachelor's: 86
Master's: 111
Doctoral: 66
Certificates: 66
In addition, UIC is a federally designated Minority-Serving Institution and more than one-third of undergraduates are first-generation students. Hundreds of on-campus organizations add to student engagement and success.
+ Advertise to multicultural college students effectively.
+ Learn why college students are an important target market.
Due to its significant size and central location, on-campus advertisements at UIC will also reach large numbers of professionals and working adults, including 3,100+ faculty and 11,000+ full-time employees, as well as the general population in the west loop area of the Chicago Designated Market Area (DMA).
Social Impact
Advertising at UIC is also valuable because of the tremendous impact that its staff has, not only on students, but on the broader community. 1 in 7 Chicago public schools students engages with a UIC prepared teacher. And, because the University of Illinois Hospital & Health Sciences System is UIC's academic medical center and the state's major public hospital, the attitudes and opinions of UIC graduates, professors, researchers, and clinicians affect hundreds of thousands of people from all walks of life.
"The goal of education is the advancement of knowledge and the dissemination of truth."

– JOHN F. KENNEDY
UIC is the state's principal educator of health professionals and a major health care provider to underserved communities. 1 in 3 Illinois doctors was trained at UIC. Located in the heart of the Illinois Medical District, UI Health includes an on-campus 462-bed teaching hospital, Children's Hospital University of Illinois, 26 outpatient clinics, and 14 Mile Square Health Centers located in neighborhoods throughout Chicago.
+ Learn how to advertise on any campus.
Options for Advertising at UIC
For organizations looking to reach a diverse section of the coveted college demographic (as well as several other types of consumers), UIC provides a variety of campus advertising options. These range from traditional and transit advertising to digital and social media marketing opportunities.

Traditional Campus Media & Transit Advertising at UIC
In the 2000s, UIC's South Campus development brought student housing, retail stores, restaurants, and private residences to the historic Maxwell Street neighborhood. The influx of faculty and staff families and the expansion of student housing helped UIC change from a daytime commuter campus into a vibrant, 24-hour academic community where scores of students live, learn, work, and play.
Traditional campus media and transit advertising at UIC generate repeated exposure, delivering your message over and over again. With these options, you can target your advertisement geographically and make an impressive visual impact.
+ See a successful campus media campaign in action.
Digital & Social Advertising at UIC
Digital media builds awareness, influences consideration, and converts audiences for real results. There are a variety of options for digital advertising at UIC that will improve your marketing effectiveness:
Mobile Advertising
Search Advertising
Display Advertising
Video Advertising
Social Advertising
Audio Advertising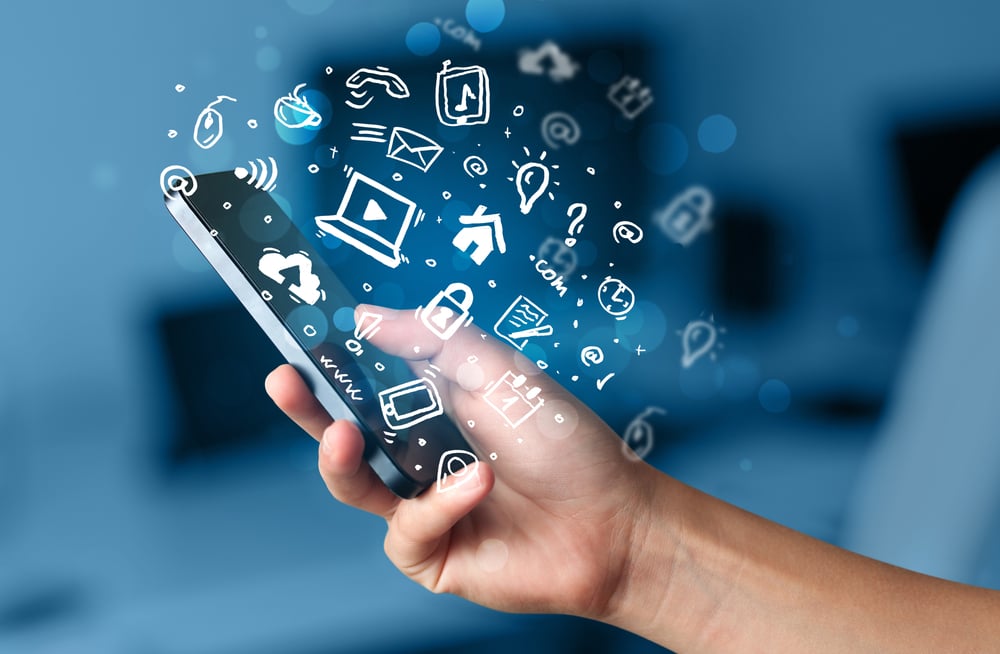 Your UIC Advertising Partner
As a proud partner of UIC, we offer full-service media and marketing services that provide the opportunity to market directly to the campus population at UIC and beyond. In addition to advertising signage on the UIC transit shelters, MSS Media, Inc. offers a suite of services to help clients effectively and efficiently reach their marketing goals by delivering real results.
Media Services
Campus Out of Home
Paid Digital Campaigns
Paid Social Campaigns
Campaign Reporting & Optimization
Branding + Graphic Design
See our complete guide to advertising to university students.
Here at MSS Media, Inc., we've been providing Education, Government, Real Estate & Lifestyle clients with succinct, optimized, and successful marketing solutions for more than 15 years. Consider MSS Media, Inc. a full-service, one-stop shop for all your Media and Public Relations needs. Your goals are our motivation. And our mission is to propel your message, further and faster, to achieve the outcomes you're looking for. If you found this blog post helpful, please share!
+

BE IN THE KNOW
We deliver the latest media tips + insider marketing advice straight to your inbox.