Why University Ads Are Important for Spring Back-To-School Marketing
The spring back-to-school season is a great time for businesses to reach out to college students. Scholars are often looking for new products and services as they head into second semester. This is also a time when many young adults are making decisions about their future. Let's explore why university ads are important for spring back-to-school marketing.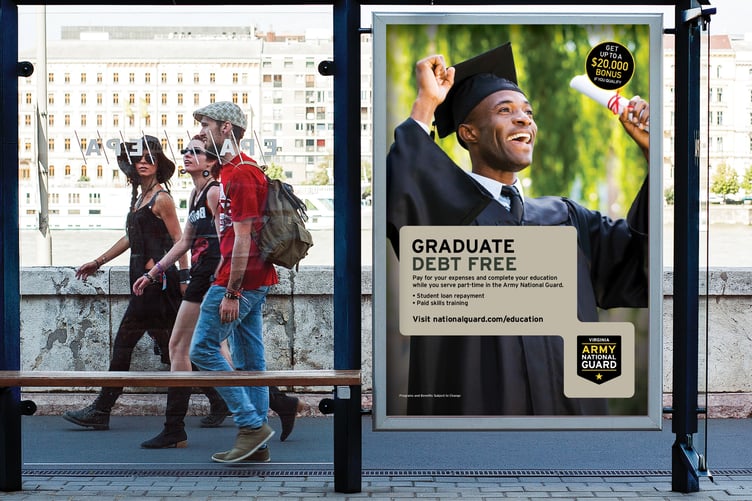 University ads

increase brand awareness and consideration.
College students are a valuable demographic for many reasons. Advertising to students in the spring can help businesses increase brand awareness and consideration, which can lead to more sales in the future.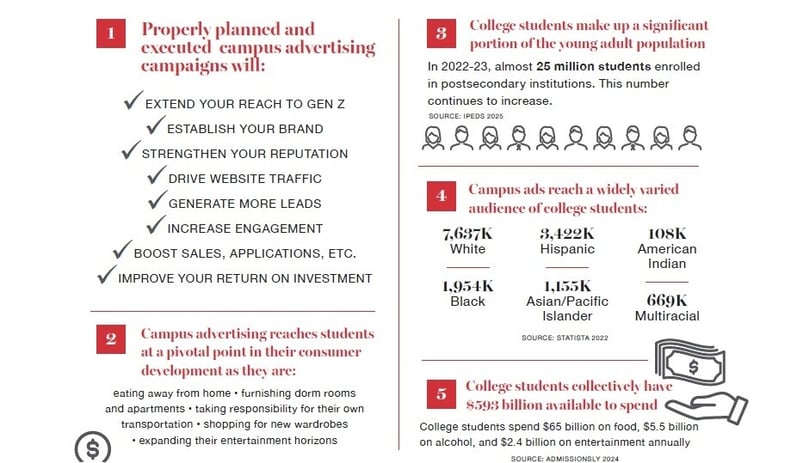 University ads help businesses and organizations promote new products and services.
Spring is a time when many businesses launch new products and services. Advertising to students during this time can help businesses introduce their new offerings to a targeted, captive audience.
"The secret of change is to focus all of your energy not on fighting the old, but on building the new."

– SOCRATES
University ads drive traffic to stores and websites.
Most university students are active consumers who love deals and discounts. Businesses can use back-to-school marketing to drive college students to their stores and websites to take advantage of special spring offers.
+ Increase website traffic with traditional campus advertising.
University ads can be used to recruit students for programs, internships and jobs.
The spring semester is a time when many students are starting to think about their educational and career goals. Schools can use campus ads to attract students to transfer from other schools or enroll in graduate programs. Military agencies can encourage qualified young adults to consider service as a way to fulfill their ambitions. And businesses can use advertising to recruit students for internships and jobs, and to build relationships with potential employees.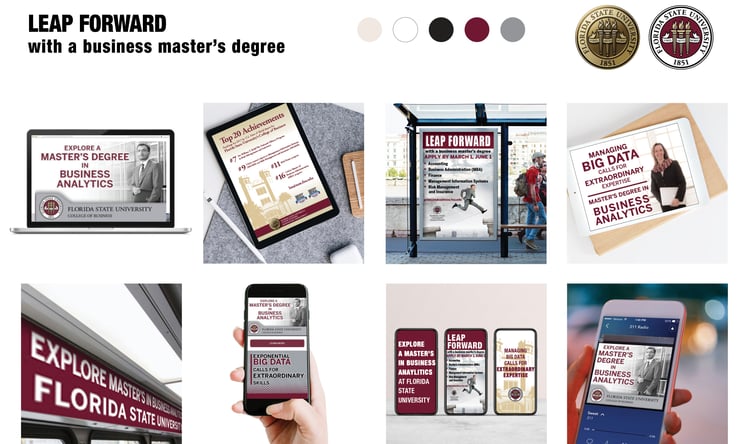 There are several ways to use university ads to reach your business goals.
Traditional Campus Media Tactics
From bike shelters to newspaper kiosks to bus wraps, offline campus ads have the power to gain outstanding exposure and impressions. As one of the first advertising touchpoints, physical media increases brand awareness and recognition. Traditional campus media tactics include:
Out-of-home advertising (OOH)

Digital out of home advertising (DOOH)

Transit advertising

Postering

Newspaper ads

Tabling events
+ Discover the specific benefits of OOH/DOOH, transit ads, and postering.
+ Learn how student newspaper ads and tabling events engage a crucial audience.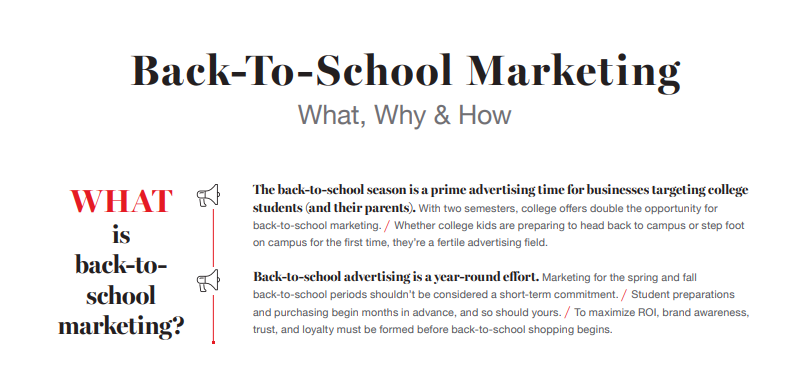 Digital Campus Media Tactics
Digital ads can help you achieve a variety of business goals across the marketing funnel, ranging from brand awareness, to customer engagement, to launching new products and driving repeat sales. Not only that, you can target your digital ads in incredibly specific ways, optimize them almost effortlessly, and track their effectiveness with amazing precision. Digital campus media tactics include:
Geotargeting

Social media marketing

Search advertising

Display advertising
Video advertising

Do you need information on how to run a successful back-to-school campus advertising campaign? See our complete guide to advertising to university students.
Here at MSS Media, Inc., we've been providing Education, Government, Real Estate & Lifestyle clients with succinct, optimized, and successful marketing solutions for more than 15 years. Consider MSS Media, Inc. a full-service, one-stop shop for all your Media and Public Relations needs. Your goals are our motivation. And our mission is to propel your message, further and faster, to achieve the outcomes you're looking for. If you found this blog post helpful, please share!
+

BE IN THE KNOW
We deliver the latest media tips + insider marketing advice straight to your inbox.