4 Innovative Ways to Execute a Successful Student Housing Campaign
Student housing rental properties, while potentially very lucrative, face several challenges in today's changing world. As the student housing market has become more crowded, residences compete for renters on the basis of their convenience, amenities, privacy, pricing, and space. Meanwhile, with the advancement of online education, the market base is changing. Property managers who were already dealing with high tenant turnover (the price of doing business with the college demographic) now confront the possibility of reduced demand.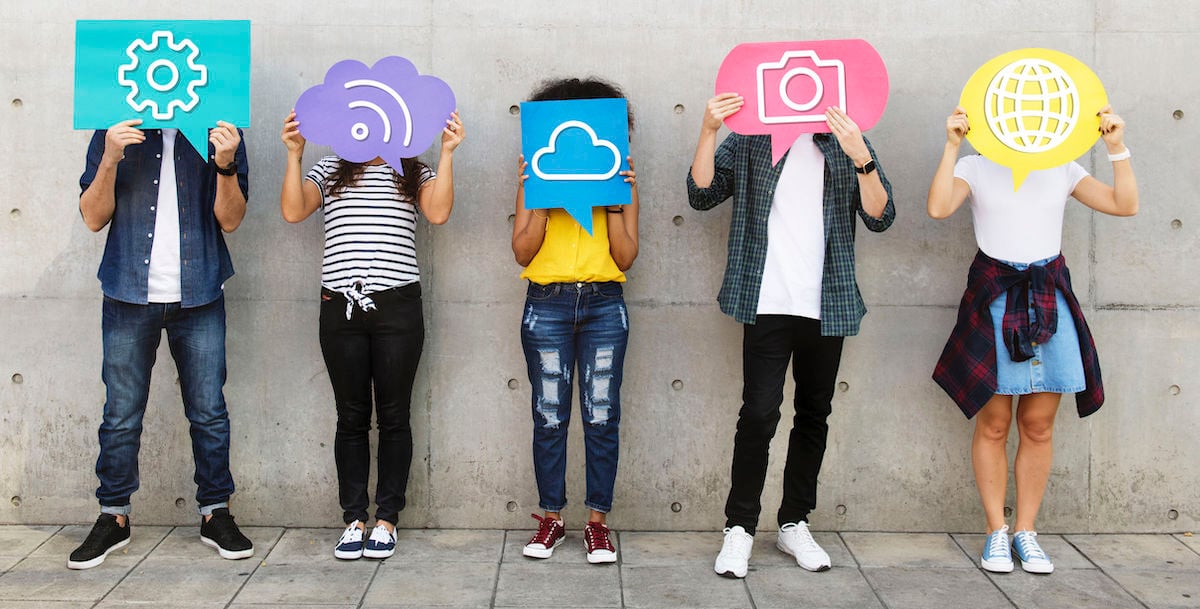 In order to maintain or increase occupancy (without resorting to rent reductions and concessions that damage their bottom line), leasing managers must seek out new ways of attracting qualified tenants. For this sector, as for so many others, effective marketing is often what separates growing companies from those that are failing. To reach their target audience and push aside the competition, student housing property managers must advertise and innovate.
Here are four innovative ways to execute a successful student housing property marketing campaign:
#1 Share that your business has a purpose (besides making money).
While turning a profit is undoubtedly the reason any student housing rental company is in business, it's important to demonstrate that your business has other purposes too. Younger generations, in particular, prefer to support companies that function as a force for good, serving their local community and society as a whole. According to Forbes, "By pretty much every measure of brand health, individuals are more likely to try, stay loyal, pay more and advocate for brands that genuinely do good."
Here are some statistics that reinforce the assertion that supporting mission-driven companies is especially important to Millennials and Generation Z:
66% of consumers would switch from a product they typically buy to a new product from a purpose-driven company. This figure goes up to 91% when Millennials are polled.
After learning that a brand supports a social cause or is socially responsible, Gen Z consumers are 85% more likely to trust the brand, 84% more likely to buy their products, and 82% likely to recommend that brand to their friends and family.
2 in 3 consumers will pay more for products and services from brands that are committed to making a positive social impact.
77% of Millennial investors around the world say that environmental, social, and governance concerns are their top priority when considering investment opportunities.
Nearly one in three Gen Z investors said they would be willing to allocate 50% or more of their investment portfolio to socially responsible or impact investments. One in four millennial investors would do the same.
"I hope this helps CEO's see the unavoidable reality: that purpose is going to be as transformative to their business as the arrival of digital was. And just like digital, it is a competitive edge that they can either embrace — or watch helplessly as their competitors do."

- AFDHEL AZIZ (Forbes Contributor)
Here are some excellent ways to signal your commitment to social responsibility to your target audience, help your local community thrive, and in some cases, receive a substantial tax break:
Be active in your local community. Support local sports teams, charity runs, and music festivals. Reserve a space in your public-facing office or the public areas of your rental properties for relevant flyers from neighborhood businesses and service providers. Work with local businesses to offer coupons for products and services that students use.
Promote and support regular staff volunteer hours.
Fund a scholarship at a local university. Even if the dollar amount is small, it has the potential to get your company name in front of a huge number of students.
Create or support local fundraisers and charity drives. Set up a box to collect canned foods or personal care items for a local shelter or food pantry.
#2 Optimize the mobile experience for prospective tenants.
The advent of the internet was a huge boon for property marketing managers who now have a central place to market multiple properties and a way to showcase property details, amenities, pictures, and virtual tours. If you utilize your website properly, you will also be able to collect information about prospective tenants, such as what type of property they're looking for, when they would like to move in, and their monthly rental budget.
Since student rentals cater almost exclusively to Millennial and Gen Z audiences, digital marketing solutions are vital for property marketing success. Furthermore, your digital advertising strategy should be largely focused on your target audience's mobile experience with your website, emails, and online ads.
Data from Statista shows that:
In 2020, mobile internet users accounted for 91% of total internet users, making mobile the most important channel for internet access worldwide.
80.6 million users in the United States accessed the internet exclusively via mobile devices in 2020.
And according to a recent IBM Survey:
75% of surveyed Gen Z members choose a smartphone as their electronic device of choice.
60% of surveyed Gen Z members will not use an app or website that is too slow to load.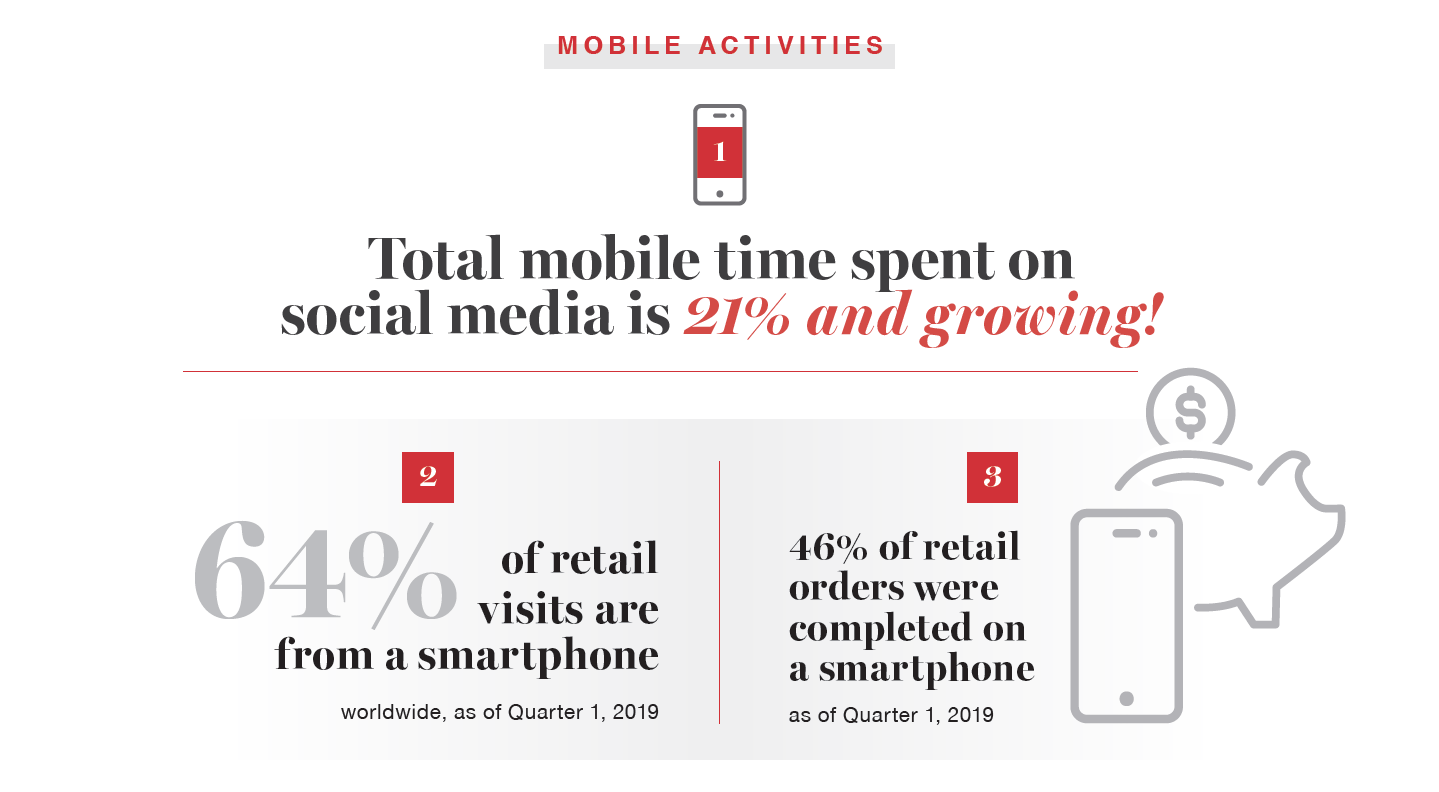 #3 Share "snackable" video content on social media platforms.
Videos are another key marketing tool, and continue to grow in popularity. With compelling video creation and promotion, your marketing message can be effectively conveyed to a wide audience more quickly than ever before. Virtual tours entice viewers to visit in person, well-produced and informative videos convey volumes about your firm's identity, and online videos are easily shared via social media.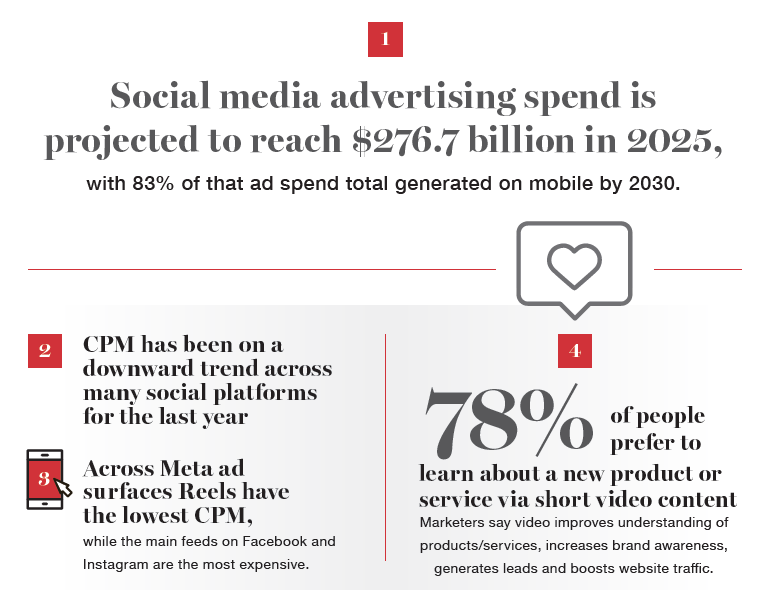 A recent Wyzowl study shared some impressive facts about the amazing influence video marketing has on consumers:
The average person watches more than an hour and a half of online video content per day.
Where both video and text are available on the same page, 72% of people would rather use video to learn about a product or service.
76% of marketers say video helped them increase traffic and sales.
81% of people have been convinced to buy a product or service by watching a brand's video.
Having watched a branded video that they enjoyed, 83% of consumers would consider sharing it with their friends.
In this day and age, short videos are the way to go. According to Entrepreneur.com, "The average human attention span is getting shorter as social media dominates the world with visual experiences." Not only will short video content be more likely to grab and hold your audience's attention than almost anything else, it also requires less overhead to create than longer video content.
To reach members of Generation Z (who stream video an average of 23 hours each week), property marketers would do well to incorporate short videos into their marketing efforts. This could take the form of video advertising, property showcases and tours, or updates on your company's local involvement and charitable efforts. To reach and engage young adults, share your videos on Snapchat, Instagram Stories or Reels, and/or TikTok.
+ Learn more about how to engage Millennials and Gen Z when advertising.
#4 Leverage micro-influencers in your market or at a nearby college.
The public image that you create and promote for your property (and property management company) is an important part of attracting renters. When your reputation both reaches and speaks directly to your target audience, you will generate meaningful results. Engaging in influencer marketing is possibly the most effective PR tactic for student housing properties. Millennials and members of Generation Z are interested in authenticity, not salesmanship. They prefer insights from their peers, people whose lives are like theirs, rather than from celebrities or people who seem "too cool" to be true.
This characteristic opens up the opportunity for influencer marketing and working with micro-influencers in particular. Far more effective in the modern marketplace than celebrity endorsements, influencer marketing is a collaboration between a business or brand and popular social media content creator. In these collaborations, the influencer promotes a company's product, service or event to their digital audience, using their online platform.
Micro-influencers have smaller social media followings (typically between 1,000 and 10,000 followers), but their audiences tend to be extremely engaged. Leveraging micro-influencers in your market or at a nearby college or university is an excellent way to reach a highly targeted audience with your message. Mentions and shares of your properties, company, and content on sites like Twitter, YouTube, Facebook, Instagram, Tumblr, and TikTok will help your business gain exposure, build positive brand awareness, and ultimately, increase occupancy.
Would you like to learn more about how to create a successful property marketing campaign for student housing? See our complete guide to property marketing in the student housing sector.
Here at MSS Media Inc, we've been providing Education, Government, Real Estate & Lifestyle clients with succinct, optimized, and successful marketing solutions for more than 15 years. Consider MSS Media, Inc a full-service, one-stop shop for all your Media and Public Relations needs. Your goals are our motivation. And our mission is to propel your message, further and faster, to achieve the outcomes you're looking for. If you found this blog post helpful, please share!
+

BE IN THE KNOW
We deliver the latest media tips + insider marketing advice straight to your inbox.