Campus Media: 5 Effective Ways to Share Rental Application Deadlines
As campus media specialists, we've worked on thousands of student-centered campaigns. When you're trying to get young adult heads in beds, you know how important it is to share leasing information quickly and effectively. See five excellent ways to publicize your student housing rental and application deadlines.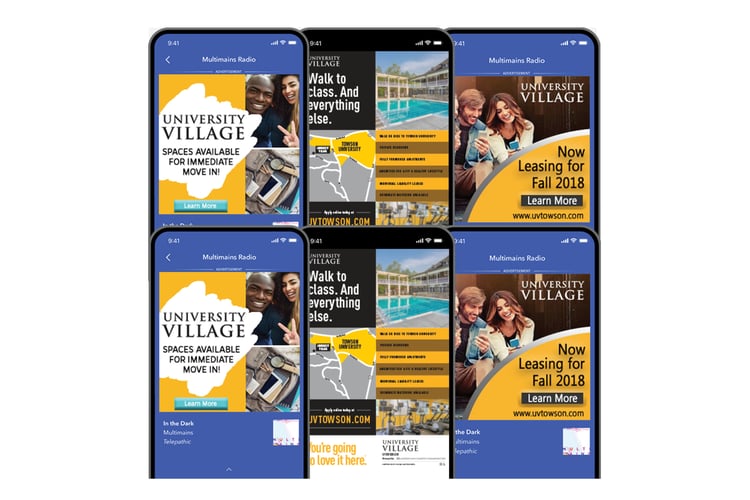 "When you can do the common things of life in an uncommon way, you will command the attention of the world."

- GEORGE WASHINGTON CARVER
#1 Use digital signs to share application deadlines.
Digital out-of-home messaging (or DOOH) is a newer development in the field of traditional campus media. Not to be confused with online advertising, DOOH ads use physical screens to display electronic messages. These digital billboards and signs can be activated and changed more quickly than traditional signage and can include features like scrolling and application deadline countdowns.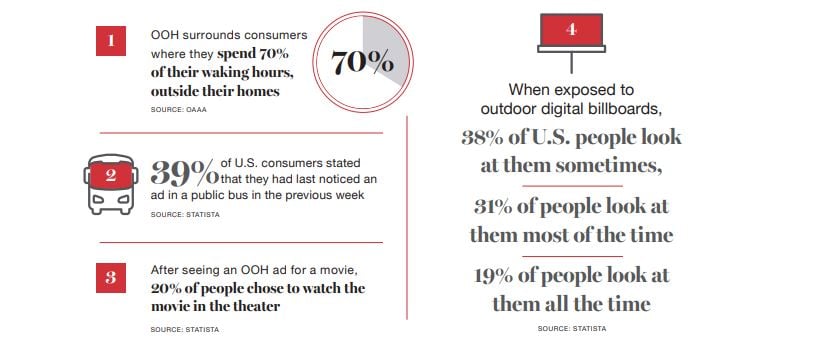 #2 Advertise on campus transit routes.
Transit advertising is OOH advertising that is placed in or on any mode of public transportation. It can also be situated in or on public transportation areas (like train stations, bus stops, subways and even bike racks). Sizes and types of signage vary from small interior cards to larger wall panels to bus wraps.
Transit advertising is one of the most effective advertising mediums for reaching students during the back-to-college season or any time school is in session. After all, students are often on the go between classes, work, home, and recreational activities.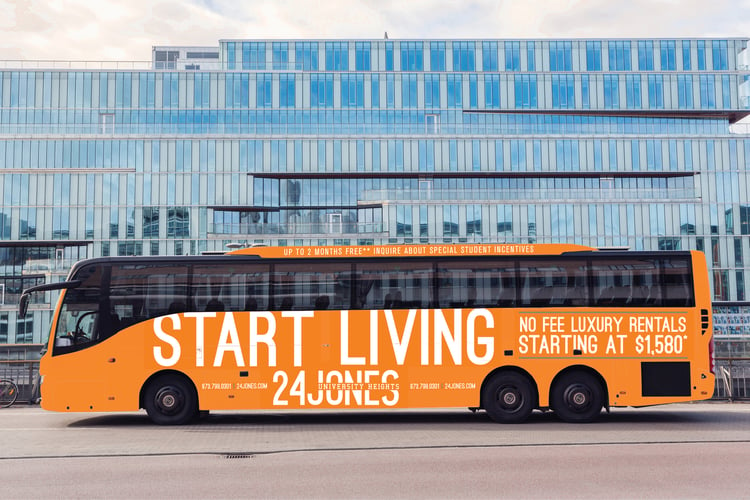 #3 Put up some posters.
While it may seem simplistic, there are several benefits to advertising with posters. First of all, posters can be placed in areas where larger advertising formats aren't an option. Shopping centers, bookstores, cafes, libraries, student unions, dorms, academic buildings and breezeways are all possible locations for postering.
Secondly, posters are an excellent way to build rapid exposure comparatively cheaply. They're quick and easy to print and don't require specialty installation. Overall, they're an extremely cost-effective option for reaching audiences in high footfall areas.
Most interestingly, according to CEO Today, "statistics have shown that traditional print media including newspapers, magazines and poster advertising are highly trusted sources, much more so than online advertising and social media. Posters, in particular, have always appeared in public places, which seems to make them more visible and trustworthy than other forms of advertising."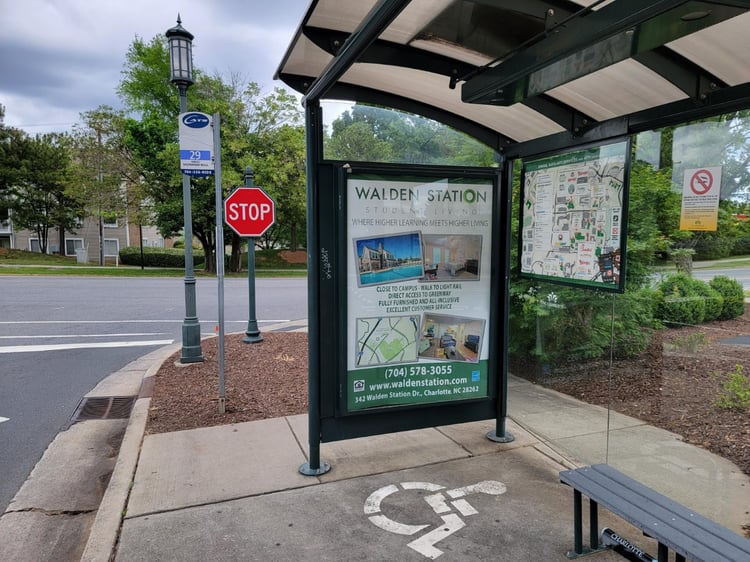 #3 Engage student audiences with event marketing.
Millennials and members of Gen Z are seeking opportunities for connection. Therefore promoting your student housing options at campus events is an excellent way to reach these audiences.
Set up a table during campus tours, speaking events, open houses, info sessions, athletic events, and other in-person campus activities. These are great times to interact with potential renters. In addition to sharing your property's features (and those all-important application deadlines) consider handing out a tangible reminder of your presence and the upcoming due date.
+ Learn who millennials and Gen Z are and what they want.
#4 Send info and reminders via text, push notifications and in-app messages.
Messaging can be sent to mobile phone users through text messages (both SMS and MMS), and geo-targeted push notifications and in-app targeting. While SMS messages are limited to 160 characters of text only, MMS messages can include a variety of media (videos, pictures, audio clips, GIFs etc.) and up to 1600 characters of text.
Push notifications look similar to SMS messages, but they're delivered by specific mobile applications only to those users who have the app in question installed. Mobile in-app targeting uses advertising or notifications within an app to reach the app's users. Mobile advertising allows marketers to reach audiences in specific locations and with specific interests or demographic markers.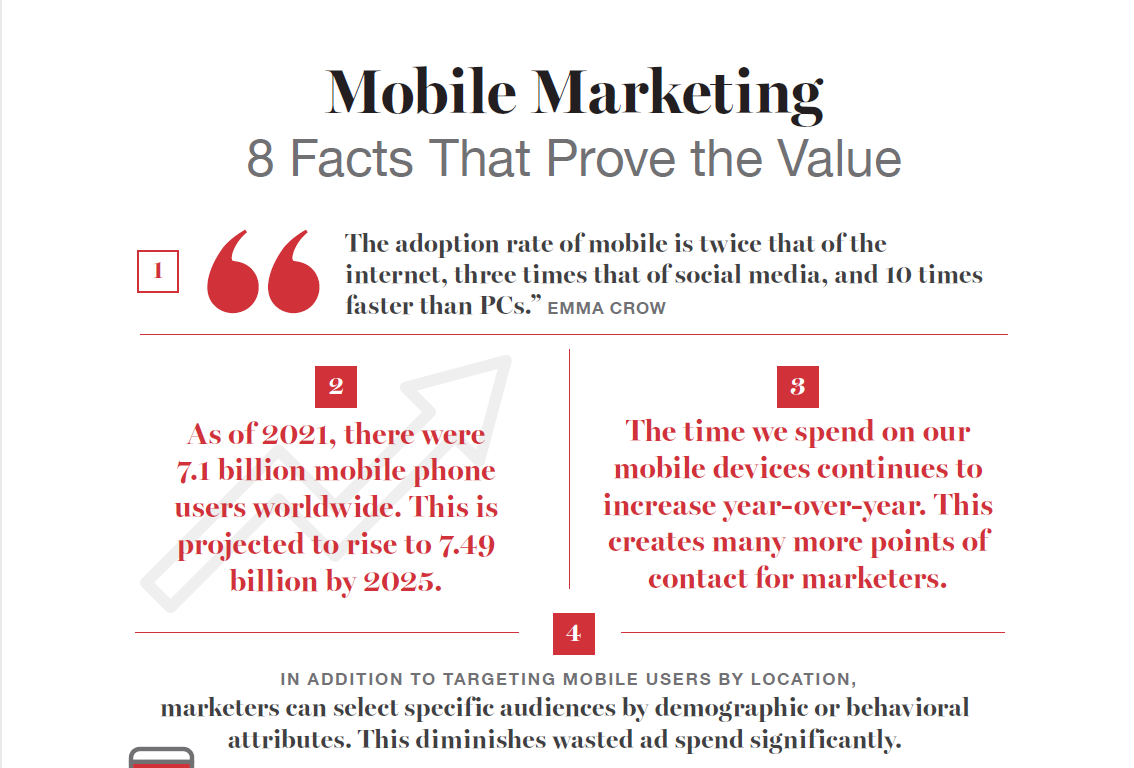 #5 Use QR Codes to send students straight to your application.
QR codes are a type of barcode that contains more information than conventional barcodes. They can be placed on a variety of physical media (posters, transit ads, campus newspapers, etc.). Students can scan QR codes using their mobile phone and then be directed to your digital application form. QR code scanning apps come pre-installed on most smartphones.
Are you ready to create your own successful campus media campaign? See our complete guide to advertising to university students.
Here at MSS Media, Inc., we've been providing Education, Government, Real Estate & Lifestyle clients with succinct, optimized, and successful marketing solutions for more than 15 years. Consider MSS Media, Inc. a full-service, one-stop shop for all your Media and Public Relations needs. Your goals are our motivation. And our mission is to propel your message, further and faster, to achieve the outcomes you're looking for. If you found this blog post helpful, please share!
+

BE IN THE KNOW
We deliver the latest media tips + insider marketing advice straight to your inbox.