Digital Campus Media Campaigns (Mobile Advertising)
We've discussed the continuing benefits of traditional campus media, but we're also well aware that the vast majority of university attendees are deeply enmeshed in the digital landscape, making online platforms a vital part of your marketing efforts. Learn more about the value of digital campus media campaigns and the many ways to conduct a successful mobile advertising campaign for a college audience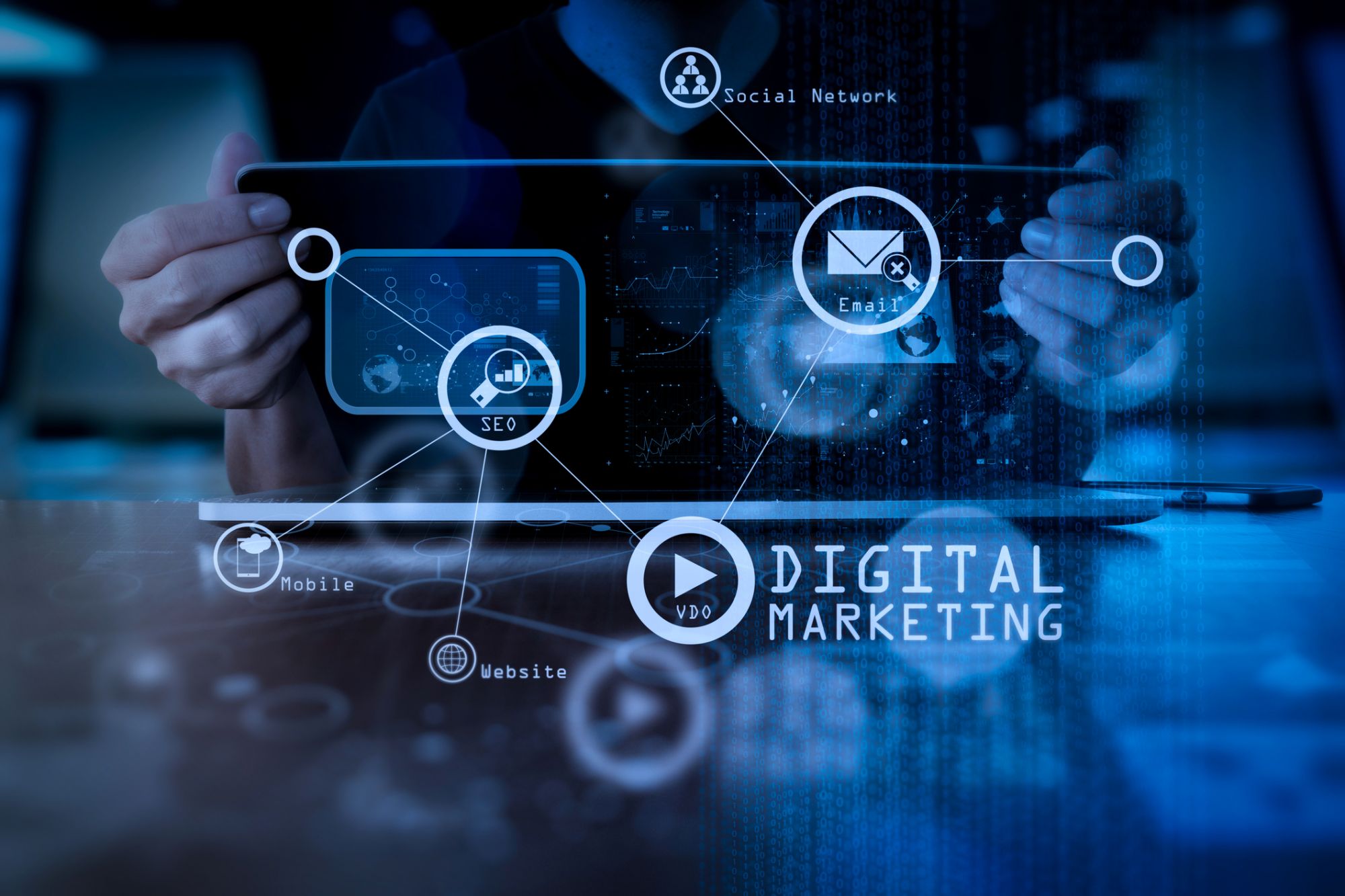 Digital Campus Media Campaigns - Benefits & Options
Digital campus media campaigns can help you achieve a variety of business goals across the marketing funnel, ranging from brand awareness, to customer engagement, to increased sales. Not only that, you can target your digital ads in incredibly specific ways, optimize them almost effortlessly, and track their effectiveness with amazing precision. By combining traditional and digital campus advertising tactics, you extend your reach while each part of your marketing campaign amplifies the efforts of the others.
Tactics for digital campus media campaigns run the gamut, from search and display advertising to social media marketing. Today, we're going to take a deep dive into mobile advertising for a university audience.
Digital Campus Media Tactics:

Online advertising

Mobile advertising

Geotargeting

Social media marketing

Search advertising

Display advertising

Campus audio advertising

Video advertising
Digital Campus Media Campaigns - Mobile Advertising
Mobile marketing is a multi-faceted component of a digital campus media campaign. It aims to reach a business's target audience through their mobile device (smartphone, tablet, etc.) using web browsers, email, text messaging, social media, and/or mobile apps. The vast majority of teenagers and young adults own cell phones, and most carry them almost everywhere they go and use them prolifically. This makes for many more points of contact for marketers.
"In today's modern world, people are either asleep or connected."

– JANICE H. REINOLD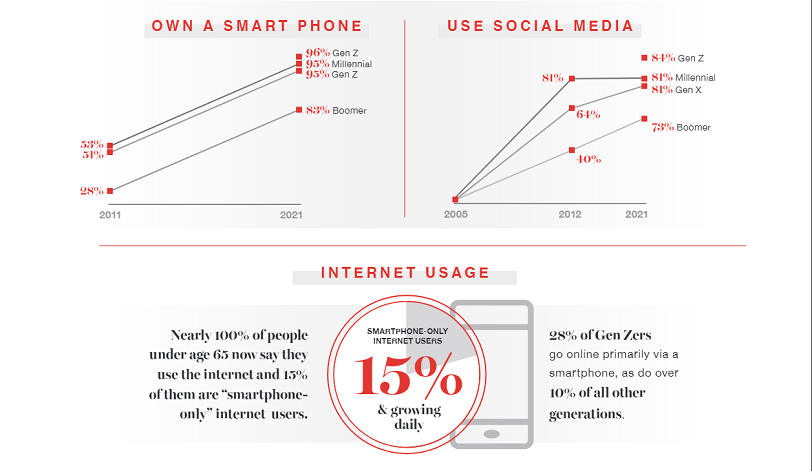 It's much easier to measure the success of mobile marketing campaigns than of traditional media campaigns. Contemporary software capabilities allow for precise tracking of impressions, clicks, and other actions. These can be broken out by website, advertisement, user, and more. With these metrics, campaigns can be optimized on the fly for maximum effect and ROI.
Mobile advertising campaigns can be extremely cost-effective in comparison to radio or TV advertising. There are options available for every budget.
+ Read the what, why, and how of mobile marketing.
Mobile Advertising Methods
Modern mobile technology offers many different options for advertising to consumers, especially younger generations. These include promotions via text message and push notification, in-app targeting, search and display ads on mobile websites, location based marketing, QR codes, and personalized ad campaigns. Let's examine each of these in a bit more detail.
Promotions via Text Messages and Push Notifications
Advertisements can be sent to mobile phone users through text messages (both SMS and MMS) and push notifications. While SMS messages are limited to 160 characters of text only, MMS messages can include a variety of media (videos, pictures, audio clips, GIFs etc.) and up to 1600 characters of text. Most cell phones produced today can send and receive MMS messages. Push notifications look similar to SMS messages, but they're delivered by specific mobile applications only to those users who have the app in question installed.
In-App Targeting
Mobile applications (or apps) are software platforms developed specifically for use on mobile devices. According to Statista, there were 230 billion mobile app downloads worldwide in 2021. Mobile in-app targeting uses advertising or notifications within an app to reach the app's users. This allows marketers to reach audiences with specific interests or demographic markers.
Search and Display Ads on Mobile Websites
Mobile search and display ads utilize mobile internet browsers to reach users. Search engine advertising allows advertisers to bid for ad placement in a search engine's sponsored links. These links appear at the top of the results list when someone searches for a keyword that is related to the advertiser's business offering. Display ads utilize static images, GIFs, or video. These banner advertisements are served to the audience of your choice on the search engine's web pages.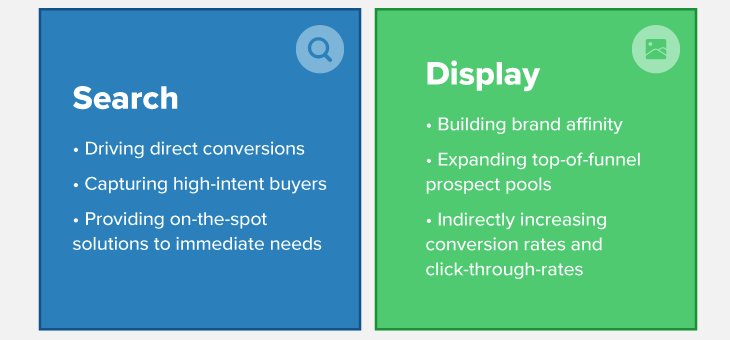 Location-Based Marketing (Geofencing & Geotargeting)
Geofencing allows messages to be broadcast to all mobile users in a specified geographical area (or geofence). Advertisements and promotions can be sent via text message or displayed within a variety of apps when a user's mobile phone data indicates that they've entered the virtual boundary line.
QR Codes
QR codes are a type of barcode that contains more information than conventional barcodes. They can be placed on a variety of physical media (postcards, newspapers, magazines, signage, packaging, etc.). Viewers can scan QR codes using their mobile phone and are then directed to a specific website or app download link, or are given other important information (such as a company's email address). QR code scanning apps come pre-installed on most smartphones.
Personalized Ad Campaigns
Between GPS-based location data and the user information provided by many apps, mobile marketing offers wide scope for personalized ad campaigns. Customized marketing efforts are well known to be highly effective in increasing engagement when set up properly.
In addition to targeting users by location, marketers can select specific audiences by a variety of demographic or behavioral attributes. Ads and other mobile communications can be personalized in a variety of ways, including addressing a user by name, sending messages at the most appropriate times, and addressing events that are currently happening in the local area.
+ See mobile marketing best practices.
Mobile Advertising Channels
The best mobile advertising channels today are Google (for search ads, display ads and video ads - YouTube), Bing (for search and display ads), and social media platforms (Facebook, Instagram, LinkedIn, and Twitter). For a college audience, Google/YouTube and certain social media platforms are particularly relevant.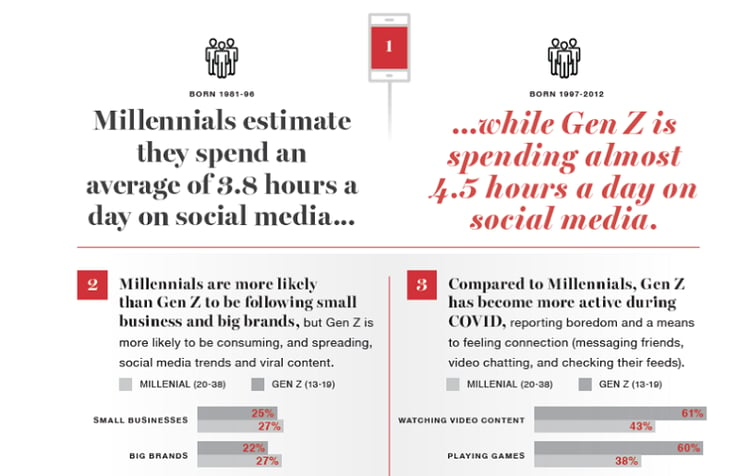 Google
Although Gen Z and millennial audiences spend a lot of time on social media, when they're ready to purchase, they go to Google. On average, there are 5.6 billion search queries per day on Google. And by the time the search query leads to you, the buyers have intent. So don't forget to include a Google strategy in your digital plans.
YouTube
YouTube is the second most visited website worldwide, with more than one billion monthly users who collectively watch more than one billion hours of videos each day. This is a platform businesses should not ignore, and is a great channel to provide awareness and drive leads at a lower price.
Social Media
Most social media platforms (including Facebook, Instagram, LinkedIn, Twitter, Snapchat, and TikTok) allow businesses to purchase and place paid advertisements. There's a reason why social advertising revenues reached $41.5 billion in 2020 - it works! Approximately 30% of internet users say they find new products and brands through paid social ads.
+ Learn more about the social media habits of college students.
Whichever mobile advertising platforms and tactics you choose to include in your digital campus media campaigns, with proper planning and implementation you can expect increased engagement from your target audience. Looking for more information on how to run a successful digital campus media campaign?
See our complete guide to advertising to university students.
Here at MSS Media, Inc., we've been providing Education, Government, Real Estate & Lifestyle clients with succinct, optimized, and successful marketing solutions for more than 15 years. Consider MSS Media, Inc. a full-service, one-stop shop for all your Media and Public Relations needs. Your goals are our motivation. And our mission is to propel your message, further and faster, to achieve the outcomes you're looking for. If you found this blog post helpful, please share!
+

BE IN THE KNOW
We deliver the latest media tips + insider marketing advice straight to your inbox.