How to Measure the Success of a Higher Education Advertising Campaign
Creating a higher education advertising campaign that follows a proven process and utilizes modern marketing best practices is essential to student recruitment success. But once you've created and executed your college recruitment campaign, you still have some work to do! You must track and analyze your results throughout the campaign, as well as after your advertising efforts wrap up. This allows you to adjust your tactics for maximum efficacy and inform future campaign efforts. Let's discuss how to accurately measure the success of your higher ed ad campaign.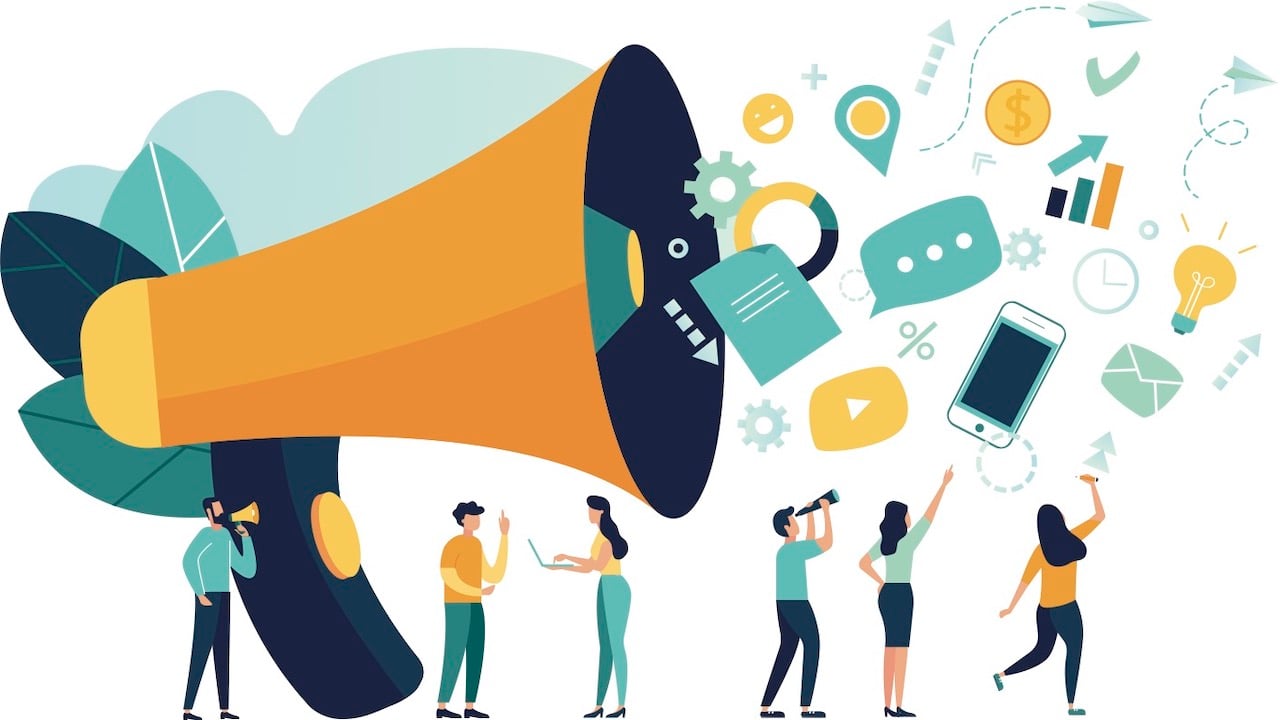 Start with properly designed goals.
Believe it or not, creating the ability to measure the success of your higher education advertising campaign begins in the earliest stages of campaign development. Well-defined goals are essential for effective advertising, but they're also critical for campaign analysis.
In order to measure the success of your advertising efforts, you must create goals that are, well, measurable. A broad goal like increasing brand recognition makes a great starting point, but how will you know if your advertising dollars have borne fruit? Be exacting when you specify your purpose, and make your desired results something that can be easily measured. For example, "From this effort, we want to receive 25 completed applications."
Your goals should also be time-bound. If you deploy a digital advertising campaign with the objective of receiving 100 monthly website visitors, but you continue to attribute site visits to that campaign long after it ends, your analysis will likely be quite inaccurate.
It's also important to create goals that are relevant to both your overall objectives and the current market conditions. Say you execute a Facebook ad campaign with the stated goal of achieving 500 views a month. However, your actual desired outcome is to increase applications to your engineering program. It's entirely possible that your higher education advertising campaign will appear successful on paper (you met or exceeded the number of monthly views you were aiming for) but it actually failed to meet your true objective (applications numbers could have remained static or even decreased).
Or perhaps you created a campus billboard campaign with the goal of increasing student clinic walk-ins. Unfortunately, this campaign began in the spring of 2020, just before students were sent home due to COVID-19. Your advertising tactics may have been excellent, and extremely likely to succeed in any other market conditions. Analysis of your ad campaign results would need to take into effect the irrelevance of your goal to the actual situation at hand.
+ Learn more about developing effective college enrollment goals.
Here are some tools to help you create the type of goals we're talking about.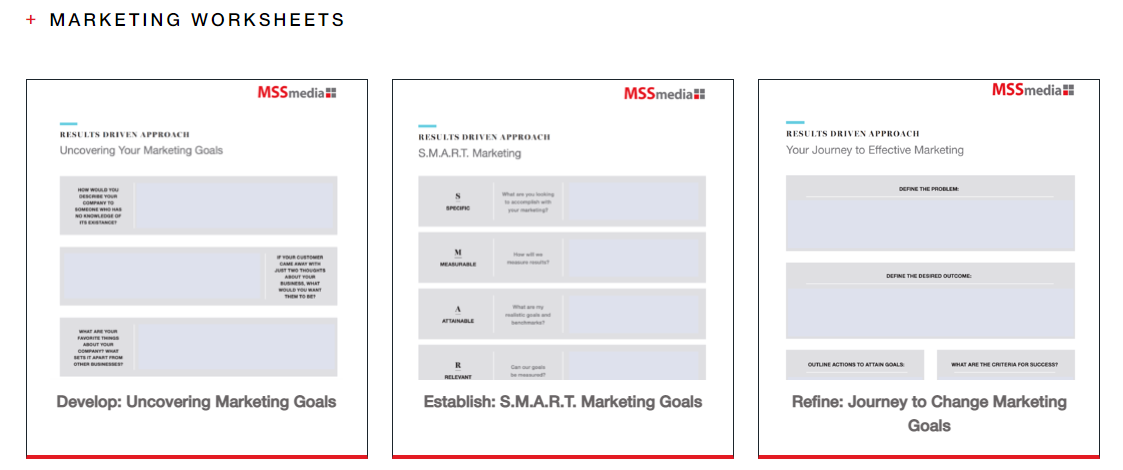 Keep your budget in mind.
There are a number of ways that your marketing budget plays into measuring higher education advertising campaign success. While limiting spending where possible should certainly be something you strive for, it's important to spend the right amount of money on the tactics most likely to succeed.
If you try to cut corners in the wrong ways, any advertising avenue can come out looking like a failure. The truth of the matter may be that you didn't invest enough for the tactic to succeed. By the same token, if you throw a huge percentage of available funds at the wrong tactics, the whole campaign may fail due to improper resource allocation.
This is where working with seasoned higher education advertising professionals can really pay off. Outsourcing campaign strategy, development, and management to a knowledgeable firm may seem like the more expensive route, but the results you achieve will almost certainly be worth the investment.
If you choose to go it alone, know that we find a full-funnel digital and campus marketing strategy focused on paid advertising to be the most effective method for increasing numbers of applications and enrollments.







Together paid online and traditional advertising of all types propel winning student recruitment campaigns. To ensure adequate funding and keep costs in line, you should budget separate amounts for digital marketing efforts, traditional advertising, in-person events, etc. You should also track the results of each arm of your campaign separately, in addition to analyzing the campaign as a whole.



+ Increase enrollment with an integrated marketing strategy.



Put measurement tools in place.
Even before you launch your campaign, there are certain tools you can use not only to measure success, but also to optimize effectiveness.
"There are no secrets to success. It is the result of preparation, hard work, and learning from failure."

– COLIN POWELL
Our team has access to more than 40 unique research tools to develop, monitor, and optimize media campaigns, ensuring that each of our clients' campaigns are firmly driven by intelligence. Proprietary data and research inform our strategic campaign deployments across each platform. Mining for audiences (who they are, where they are, the digital and traditional media channels they favor, and the behaviors they exhibit) provides marketers with a real competitive advantage. By creating campaigns based on actual data, you will connect with the right audience, at the right time, on the right platforms, using the right messages.
Here are some sample research tools:
Once your campaign has launched, metrics you might want to track include:
Impressions Delivered
Total Clicks
Click-Through Rate (CTR)
Landing Page or Link Clicks
Cost Per Click (CPC)
Conversions
Zip Codes & Locations Targeted
Demographic Breakdown
Artwork
Flight Dates
Spend
Video Views
Some social media platforms allow you to set up advertising campaigns in such a way that you can measure landing page clicks, post engagement, and other relevant metrics. By implementing pixels, you can track online conversions and properly attribute them to the correct campaign. You can also retarget audiences that engage with your higher education advertising, but who do not complete your desired action(s). In fact, with pixels in place, you can optimize every aspect of your social media advertising campaign based on real-time insights.
For mobile geo-fencing campaigns, mobile tracking pixels can also be installed on your website, again allowing for proper campaign attribution modeling throughout your marketing effort. Our proprietary geo-fencing blueprint technology allows for location targeting and data accuracy of 96.2% with both conversions and impressions as key performance indicators of campaign success.
Are you interested in learning more about how to create a successful higher education advertising campaign?
See our complete guide: Recruiting Students – A Marketing Plan to Increase College Enrollment
Here at MSS Media, Inc., we've been providing Education, Government, Real Estate & Lifestyle clients with succinct, optimized, and successful marketing solutions for more than 15 years. Consider MSS Media, Inc. a full-service, one-stop shop for all your Media and Public Relations needs. Your goals are our motivation. And our mission is to propel your message, further and faster, to achieve the outcomes you're looking for. If you found this blog post helpful, please share!
+

BE IN THE KNOW
We deliver the latest media tips + insider marketing advice straight to your inbox.