How To Combine Emerging Media and University Advertising
As a society, we are now firmly ensconced in the digital age. In this highly dynamic landscape, emerging digital technologies and platforms have an increasingly important role to play in the world of marketing. Making use of new and trending platforms is especially important when trying to engage young adults. Discover effective ways to integrate emerging media into your university advertising efforts.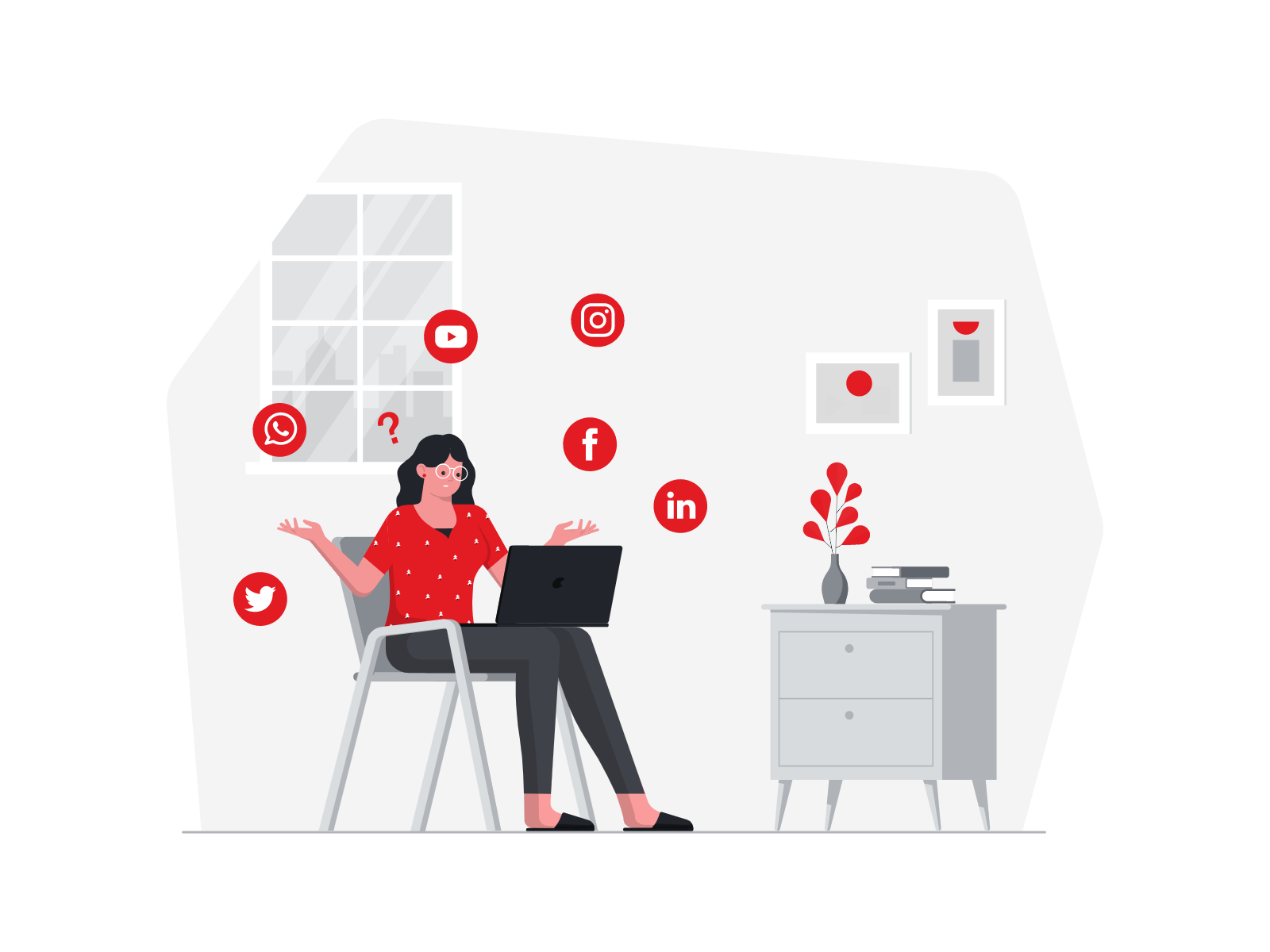 What is emerging media?
"Emerging media" are communication formats or channels that are in the process of becoming part of society's communication architecture. It can take decades before an emerging medium becomes established and, even then, the new medium is often in a constant state of refinement and innovation.
For example, in the past few generations, we've expanded from print and broadcast media to digital media (including email, websites, social media platforms and online streaming services). Traditional media hasn't disappeared altogether, but it is augmented by new technologies.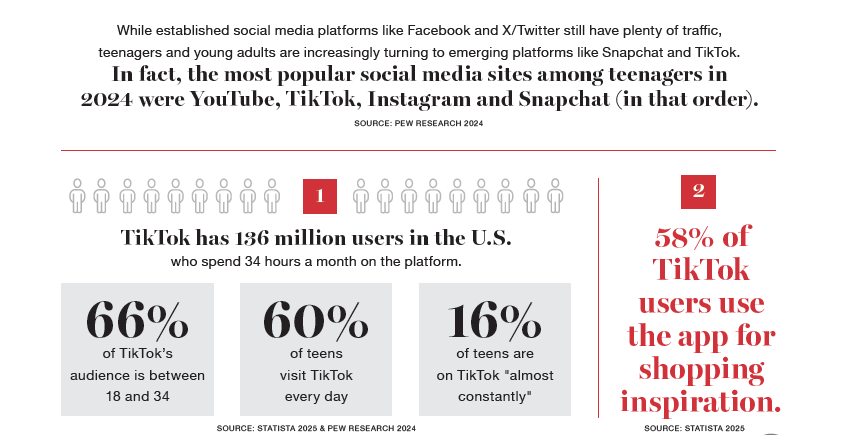 Why should you incorporate emerging media into your
university advertising campaigns

?

We know how important advertising to students is. But we also know the difficulties inherent in advertising to young adults. Many don't watch broadcast TV, listen to terrestrial radio or subscribe to cable. They've been taught to be skeptical of advertising and are well acquainted with the use of ad blockers. Fortunately there are many effective ways to reach this valuable audience. Adding emerging media to your marketing mix is one of them.

Combining traditional and digital campus advertising tactics extends your reach while each part of your marketing campaign amplifies the efforts of the others. This is what makes integrated media campaigns one of the most successful college media strategies.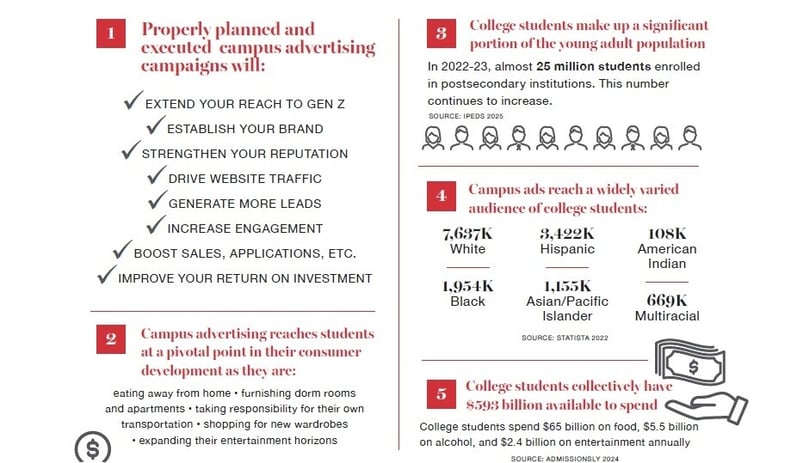 What are some prominent emerging media platforms
for university advertising

?
While established social media platforms like Facebook and Twitter still have plenty of traffic, teenagers and young adults are increasingly turning to emerging media. In fact, the

most popular

social sites among teenagers in 2023 are TikTok, Instagram and Snapchat (in that order). Other beneficial emerging media channels for university advertising include Twitch, Discord and streaming audio platforms.
"We need to look to the future. You can't come up with new things unless you constantly forget the past. There's no reason to keep wearing the same pair of pants."

- ANDREW LAU
TikTok
TikTok is a video-sharing social networking service. The platform is used to make very short videos, which are recommended to users based on their activity within the app. This allows companies to rapidly reach their intended demographic through influencer marketing. Businesses can also sell their products directly to consumers on TikTok.
One of the main advantages of TikTok is that it allows businesses to connect creatively with audiences around the world, far beyond the geographical region they could typically access. Additionally, it is an excellent way to reach Generation Z.
41% of TikTok users are between the ages of 16 and 24.
90% of these users say they use the app daily.
As of July 2020, there were over 90 million monthly active TikTok users in the United States alone.
Snapchat
Snapchat is a multimedia messaging app primarily known for making pictures and messages available for only a short time before they become inaccessible to their recipients. It's also known for representing a new, mobile-first direction for social media, and allows users to interact with virtual stickers and augmented reality objects. The "Discover" feature lets brands show ad-supported short-form content.
With Snapchat, advertisers are able to reach a global audience and drive meaningful results. Businesses can target users based on their interests, behaviors, location, and more.
On average, 280 million people use Snapchat every day.
Snapchat reaches 75% of Millennials and Gen Z.
On average, users spend over 30 minutes on Snapchat every day.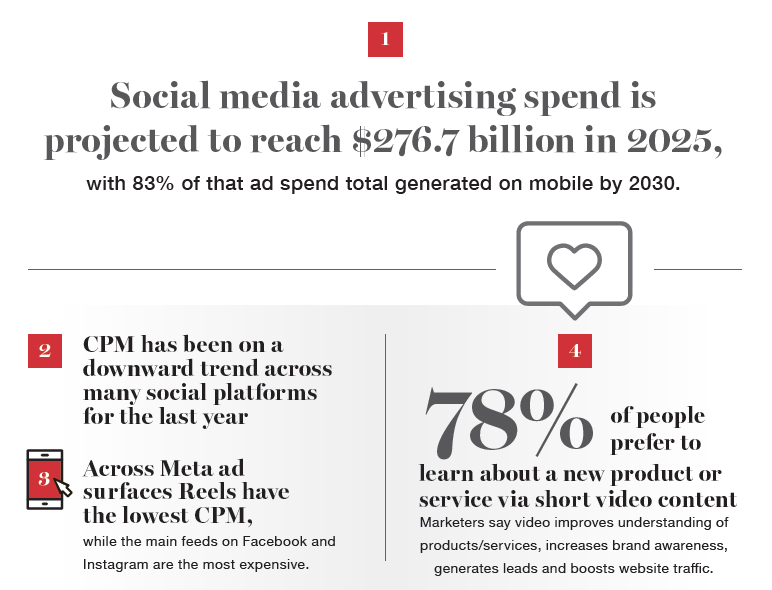 Instagram
Instagram is a photo and video sharing social networking service The app allows users to upload media that can be edited with filters and organized by hashtags and geographical tagging. People can browse other users' content by tags and locations and view trending content. They can also like photos, follow other users and add their content to a personal feed.
People come to Instagram to discover things they love, including businesses. When marketers pay to promote a post, they reach new people, creating new leads and engagement.
Instagram has 1 billion monthly active users globally.
500 million users access Instagram globally per day.
90% of Instagram users are under the age of 35.
Twitch
Twitch is a live streaming service and global online community operated by an Amazon subsidiary. Content includes gaming, entertainment, music, sports, and more. Twitch advertises itself as the ultimate influencer marketing based platform. It was introduced in June 2011 and has grown rapidly.
By February 2014, Twitch was considered the

fourth largest

source of peak internet traffic in the United States.
As of February 2020, Twitch had 3 million broadcasters monthly and 15 million daily active users, with 1.4 million average concurrent users.
The typical Twitch viewer is male and aged between 18 and 34 years of age.
62% of Twitch viewers engage with e-sports and gaming personalities daily.
64% of Twitch viewers purchase products recommended by the personalities they follow.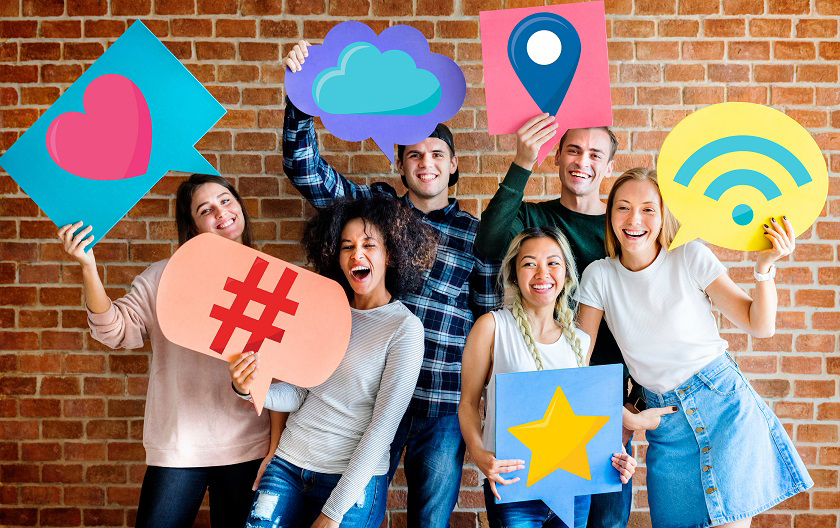 Discord
Discord is a VoIP (Voice over Internet Protocol), instant messaging, and digital distribution platform designed for creating communities. Users communicate with voice calls, video calls, text messages, media, and files in private chats or as part of communities called "servers". Discord servers are organized into topic-based channels where users can collaborate, share, and chat. As of December 2020, the service has over 140 million monthly active users.
There are a number of creative ways that businesses can use Discord spaces to engage and grow their audiences.
Share special offers.
Answer prospect and customer questions.
Request and respond to customer feedback.
Provide product and service tutorials or virtual tours.
Help customers get to know you and your business.
Provide a space for customers to interact with one another.
Use Discord's server insights to better understand your audience (who they are, where they are, and how they prefer to interact).
Encourage your audience to share information about your brand, special offers, etc. on their channels and servers.
Audio Streaming Platforms
The audio streaming space is increasing in popularity each year and shows no signs of slowing down. More and more users are shifting to multimedia and audio streaming platforms every day. This includes music, radio programming, and podcasts. Some of the most popular platforms are Spotify, Amazon, Apple, iHeartRadio, Audible, and Stitcher.

By buying space on audio streaming platforms, advertisers can strategically target users who fit their desired audience profile. With audio advertising, marketers are also able to measure post-advertising data that is integral in evaluating their campaign. On Spotify, for instance, advertisers can measure user interaction and see if an individual listened until the very end of an ad.
+ Learn more about the benefits of audio advertising.
Are you ready to create your own successful campus media campaign? See our complete guide to advertising to university students.
Here at MSS Media Inc, we've been providing Education, Government, Real Estate & Lifestyle clients with succinct, optimized, and successful marketing solutions for more than 15 years. Consider MSS Media, Inc a full-service, one-stop shop for all your Media and Public Relations needs. Your goals are our motivation. And our mission is to propel your message, further and faster, to achieve the outcomes you're looking for. If you found this blog post helpful, please share!
+

BE IN THE KNOW
We deliver the latest media tips + insider marketing advice straight to your inbox.