Marketing Best Practices Drive Successful Student Recruitment
We've covered the basics of creating a successful student enrollment campaign and we've taken a deep dive into several of the most important components of an effective college recruitment marketing strategy. Now we're going to look at some of the marketing best practices our clients have incorporated. These tactics drive audience engagement and produce real results.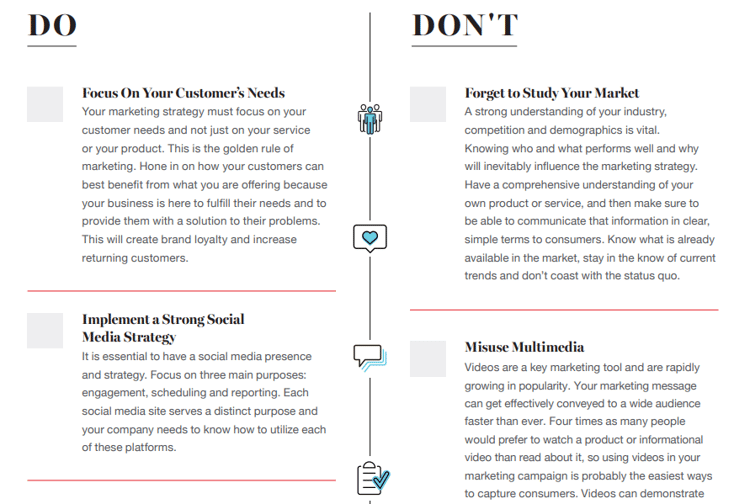 + Download the Complete Marketing Best Practices Checklist
DO Focus On Your Customers' Needs
Your marketing strategy must focus on your target audience's needs and not just on what you have to offer. This is not only a marketing best practice; it is the golden rule of marketing. If you've taken the time to identify a target market buyer persona, you'll know the type of goals and challenges prospective students have in common, and how to reach them as efficiently and effectively as possible.
Hone in on how your target audience will benefit from what you are offering - the ways your school or program will fulfill their needs and provide them with solutions to their problems. Match your university's positive features and amenities (reputation, degree programs, post-grad employment rate, location, affordability, etc.) with the specific benefits that those amenities provide for a student population.
"The on-brand execution of best practices tailored to your unique audience is what leads to the best execution."

- CHAD WHITE
DON'T Forget to Study Your Market
A strong understanding of your industry, competition, and the demographics your enrollment campaign is targeting is vital. Knowing who and what performs well (in your industry, in your market, with your audience) and why will inevitably influence your marketing strategy.
Know what else is available in the market, stay aware of current trends, and don't coast with the status quo. Have a comprehensive understanding of your college or program's offerings and what sets them apart, and then make sure you can communicate that information in clear, simple, captivating terms to consumers.
DO Implement a Strong Social Media Strategy
In the modern higher education market, it is essential to have an excellent online presence and strategy. Universities cater almost exclusively to Millennial and Generation Z audiences, both digitally native demographics. To advertise to and connect with these demographics, you must include a digital advertising strategy in your marketing plans. This is one of the most important marketing best practices today.
In fact, the advent of the internet was a huge boon to higher ed marketing departments. Your website now provides a central place to showcase everything your school has to offer including courses of study, accreditations, admissions information, news, student life FAQ, amenities, and virtual tours. If you utilize your website properly, you will also be able to collect information about prospective students, such as what type of school or program they're looking for, when they plan to enroll, and their overall financial picture.
+ Learn more about how digital marketing tactics drive college recruitment.
+ See 3 important digital marketing solutions for increasing student enrollment.
The public image that you create and promote for your university is an important part of attracting students. When your reputation both reaches and speaks directly to your target audience, you will generate meaningful results.
Influencer marketing is one of the three most effective PR tactics to include in university branding campaigns and it has exploded with the growth of social media. Mentions and shares on sites like Twitter, YouTube, Facebook, Instagram, Tumblr, TikTok and Linked-In reach millions of viewers.
Whether individuals share your content with their peers or high-profile influencers speak favorably of your organization, you gain exposure, build positive brand awareness, and engage more of your target audience. Paid social advertising is another important step towards better audience targeting and bumping up your ROI.
When it comes to social media, focus on three main purposes: engagement, scheduling and reporting. Each social media site serves a distinct purpose and your company needs to know how to utilize each of these platforms.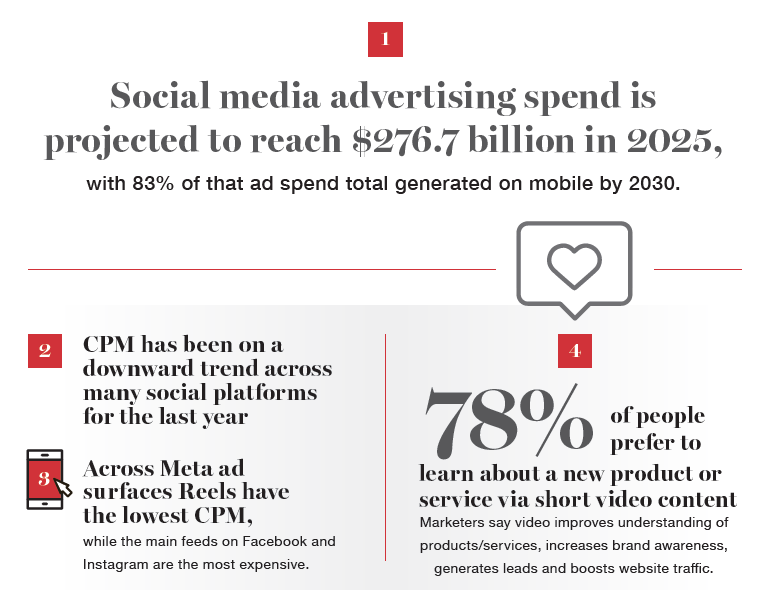 + Download the complete Paid Social Advertising Stats infographic.
DON'T Misuse Multimedia
Videos are a key marketing tool and are rapidly growing in popularity. With compelling video creation and promotion, your marketing message can be effectively conveyed to a wide audience faster than ever. Four times as many people would prefer to watch a product or informational video than read about it, so using videos in your marketing campaign is probably one of the easiest ways to capture consumers.
For higher ed institutions and programs, video marketing can be absolutely essential. Present video portraits of campus life, conduct online residence hall tours, and share alumni success stories. A well-produced and informative video conveys a lot about your school's identity as well as what you have to offer prospective students. And it's easily shared via social media.
DO Make Marketing Campaigns Mobile Friendly
We live in an increasingly virtual era. In practice, this means that a lot of people spend a lot of time on their phones. This makes sense, as mobile devices are smaller, lighter and more convenient than computers. Therefore, it's increasingly important that companies know how to optimize their marketing campaigns for a mobile setting and make the mobile shopping experience as easy and seamless as possible.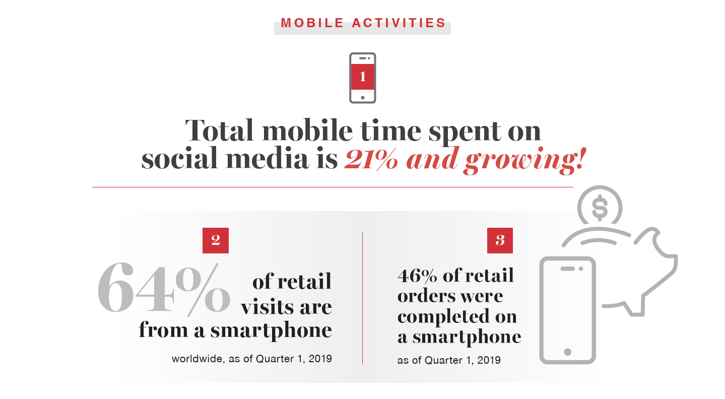 + Download the complete Mobile Internet Stats infographic.
+ Learn how to amplify your campus marketing campaign with mobile apps.
DON'T Forget Other Marketing Tactics
To obtain real results when recruiting college students, you need a properly designed full-funnel integrated marketing strategy with crystal-clear marketing goals, a well-defined target audience, and a thorough understanding of your buyer's journey from awareness to action. Including a mix of advertising and marketing tactics is another marketing best practice.
To learn more about how to create a wildly successful enrollment campaign in today's competitive market, see our complete guide.
Here at MSSmedia, we've been providing Education, Government, Real Estate & Lifestyle clients with succinct, optimized, and successful marketing solutions for more than 15 years. Consider MSSmedia a full-service, one-stop shop for all your Media and Public Relations needs. Your goals are our motivation. And our mission is to propel your message, further and faster, to achieve the outcomes you're looking for. If you found this blog post helpful, please share!
+

BE IN THE KNOW
We deliver the latest media tips + insider marketing advice straight to your inbox.