Why Advertising at University of Central Florida Is Valuable
University of Central Florida (UCF) is ranked among the top 15 Most Innovative Universities in the Nation by U.S. News & World Report. Its researchers attract more than $200 million a year in grants and awards. With more than 220 degree programs in 13 colleges, UCF offers expansive educational opportunities. Their award-winning faculty connect students to research and career opportunities around the world. Learn more about why advertising to students at University of Central Florida is valuable.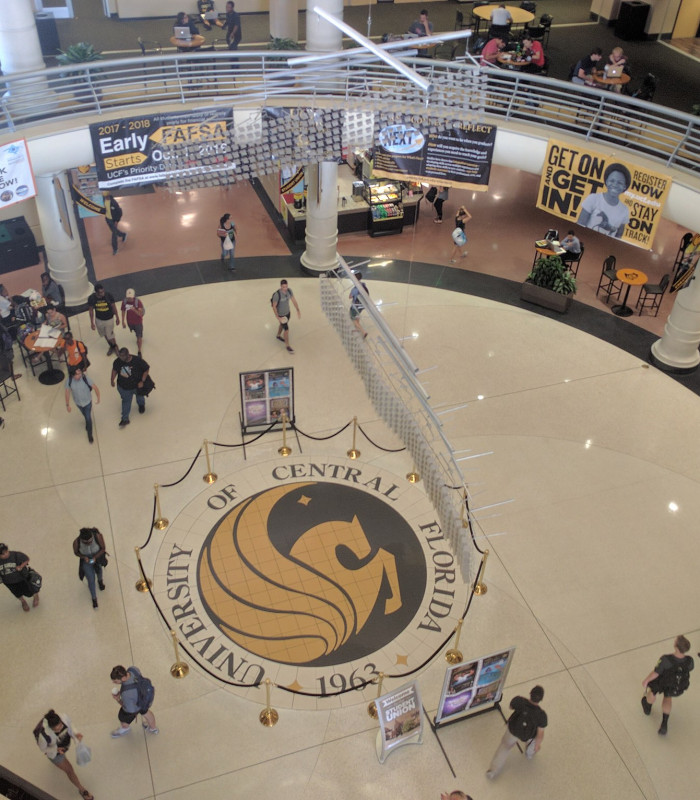 Target Market Size & Diversity
UCF serves a diverse student body of 70,406+ and confers more than 18,000 degrees annually. With a minority population of 49.1%, the UCF community is extremely varied. 20.6% of UCF undergraduates are first-generation students.
+ Advertise to multicultural college students effectively.
Students at this university have a wide range of interests. The top ten majors are:
Psychology
Health Sciences – Pre Clinical
Biomedical Sciences
Nursing
Mechanical Engineering
Computer Science
Integrated Business
Hospitality Management
Finance
Biology
"Increasingly, mass marketing is turning into a mass of niches."

– CHRIS ANDERSON
UCF is an academic, partnership, and research leader in numerous fields, such as optics and lasers, modeling and simulation, engineering and computer science, business, public administration, education, hospitality management, healthcare and video game design. Several of their academic programs regularly rank among the top in the nation and the world:
No. 1 graduate game design program in North America in 2020, according to The Princeton Review and PC Gamer
No. 2 emergency and crisis management graduate program in the nation in 2020, according to U.S. News & World Report
No. 4 hospitality school in the world, according to CEOWORLD magazine
No. 5 nonprofit management graduate program in the nation in 2020, according to U.S. News & World Report
Ranked among the top 30 cybersecurity programs in the nation, according to cyberdegreesedu.org
+ Learn why college students are an important target market.
Expansive Opportunities
With more than a dozen locations throughout Central Florida, UCF offers a variety of opportunities for advertising in and around Orlando - one of the fastest-growing metro regions in America. And with an average of 236 sunny days, it's no surprise that many UCF alumni choose to stay in the region after graduation, extending the impact of advertising in this area.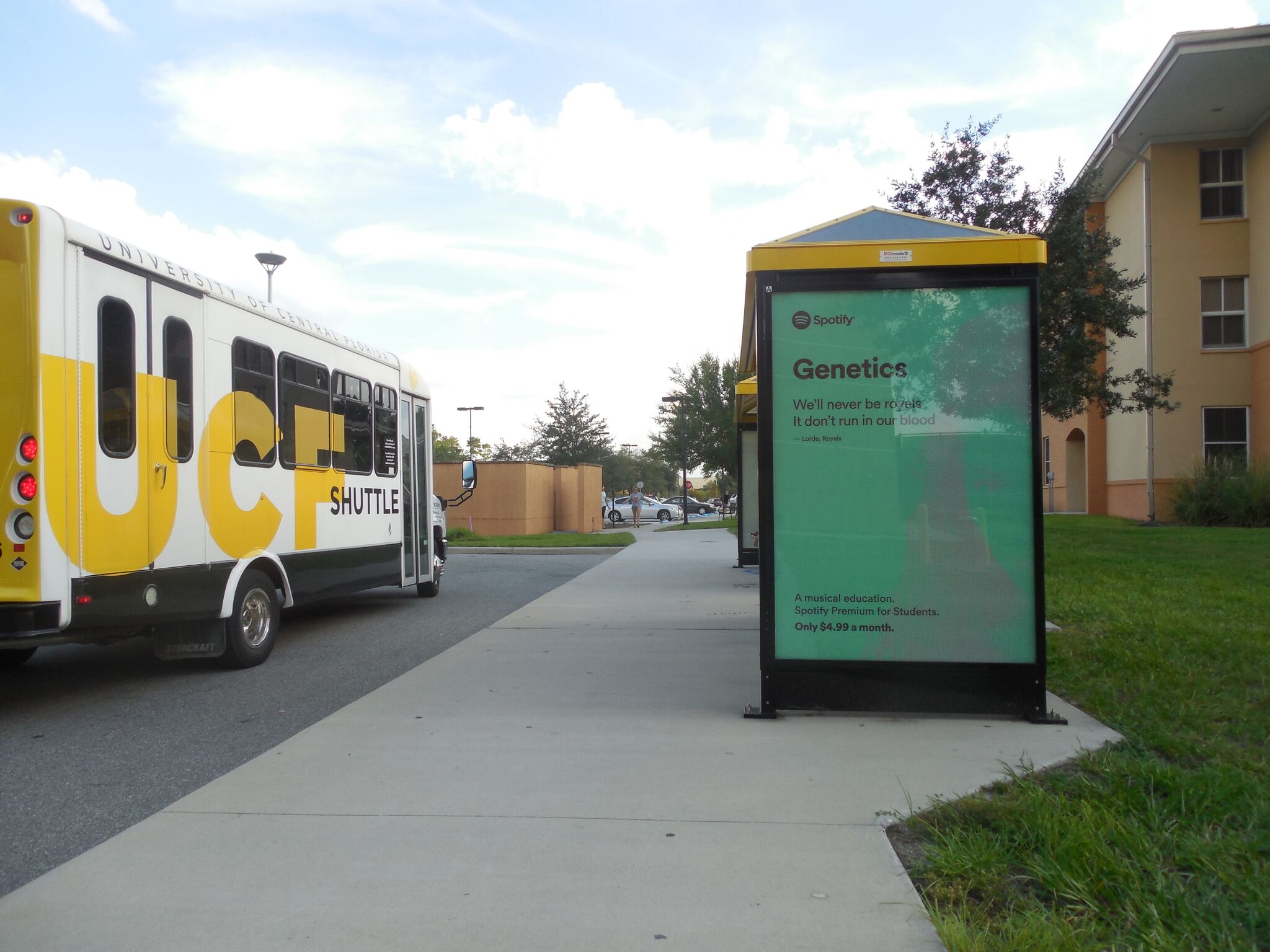 UCF's Main Campus
UCF's 1,415-acre main campus in east Orlando is impressive in size and even bigger in potential. It blends modern facilities and state-of-the-art technology with 800 acres of woodlands, lakes, and an arboretum.
UCF Academic Health Sciences Center
The UCF Academic Health Sciences Center is educating future doctors, nurses, healthcare providers and scientists in a new and better way for the 21st century. Located in Lake Nona's Medical City, it's a local destination for innovative health and wellness services. So campus media placed here will reach not only students, but also providers and patients.
UCF Downtown
UCF Downtown offers students the opportunity to live, learn and work in downtown Orlando. It also gives advertisers an excellent chance for frequent repeat exposure to this important target audience. This location is the home base for a variety of degree programs, including those focused on civic engagement and government, safety and justice, community well-being, content creation, communication, and digital arts and entertainment.
UCF Connect
Dedicated to offering an education that fits a variety of lifestyles and busy schedules, UCF Connect offers centers conveniently located throughout Central Florida. These extend the university advertising reach to neighboring communities within an 80-mile radius of the UCF Orlando campus.
Options for Advertising at University of Central Florida
For organizations looking to reach a diverse section of the coveted college demographic (as well as several other types of consumers) UCF provides a variety of campus advertising options. These range from traditional and transit advertising to digital and social media marketing opportunities.

Traditional Campus Media & Transit Advertising at University of Central Florida
Traditional campus media and transit advertising generate repeated exposure, delivering your message over and over again. With these options, you can target your advertisement geographically and make an impressive visual impact.
+ See a successful UCF campus media campaign in action.
Like most campuses built in the 1960's, UCF's main campus is a closed campus, with buildings arranged in a circle of sorts, rather than sprawling out into the surrounding community. This means that to effectively reach most students at UCF with traditional campus advertising, you must maintain a presence on campus, not just in the surrounding area. MSS Media, Inc. is pleased to offer direct on-campus access to those who would like to advertise at UCF.
Digital Advertising at University of Central Florida
Digital media builds awareness, influences consideration, and converts audiences for real results. There are a variety of options for digital advertising at University of Central Florida that will improve your marketing effectiveness:
Mobile Advertising
Search Advertising
Display Advertising
Video Advertising
Social Advertising
Audio Advertising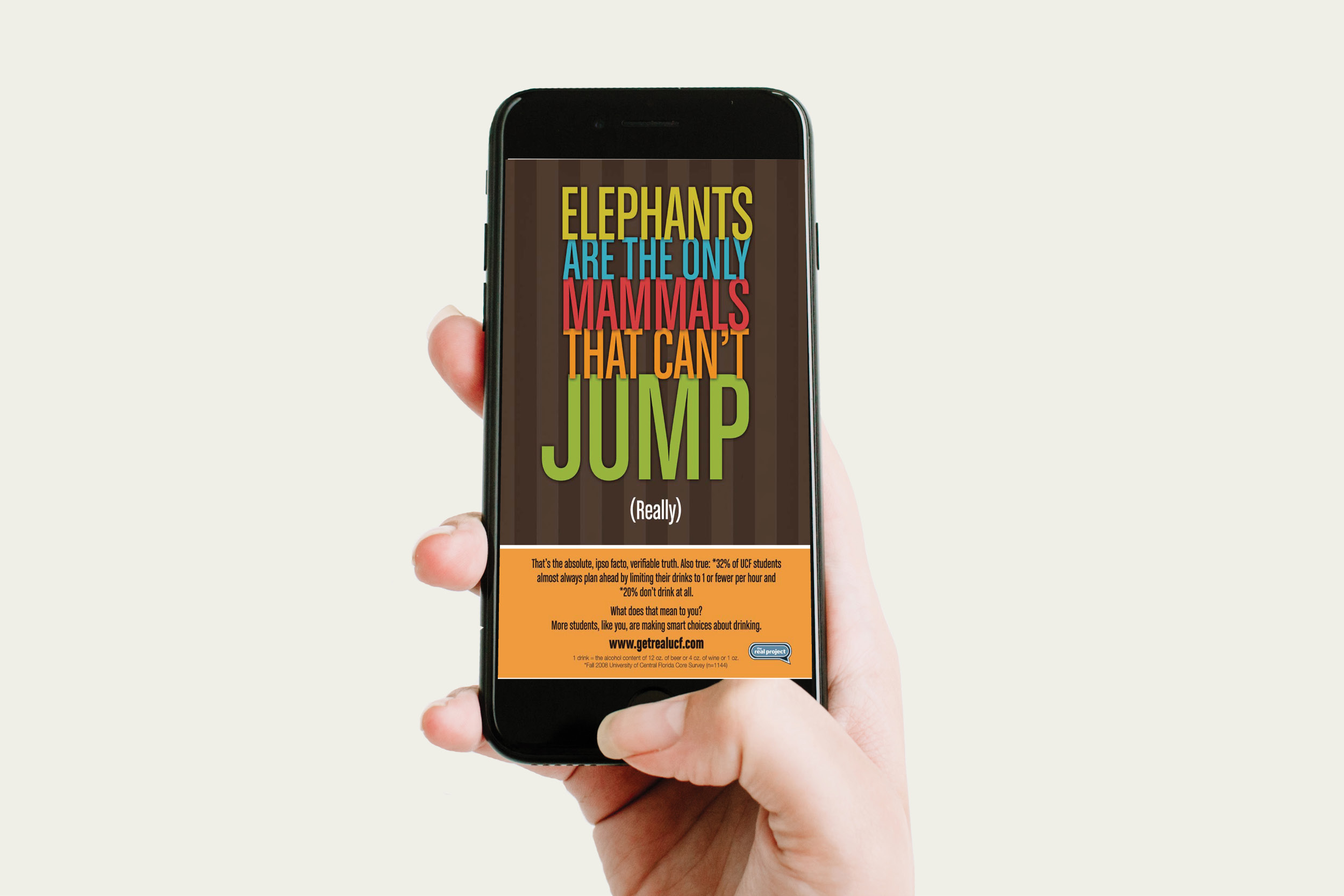 Your UCF Advertising Partner
As a proud partner of UCF, we offer full-service media and marketing services that provide the opportunity to market directly to the campus population at UCF and beyond. In addition to advertising signage on the UCF transit shelters, MSS Media, Inc. offers a suite of services to help clients effectively and efficiently reach their marketing goals by delivering real results.
Media Services
Campus Out of Home
Paid Digital Campaigns
Paid Social Campaigns
Campaign Reporting & Optimization
Branding + Graphic Design
See our complete guide to advertising to university students.
Here at MSS Media, Inc., we've been providing Education, Government, Real Estate & Lifestyle clients with succinct, optimized, and successful marketing solutions for more than 15 years. Consider MSS Media, Inc. a full-service, one-stop shop for all your Media and Public Relations needs. Your goals are our motivation. And our mission is to propel your message, further and faster, to achieve the outcomes you're looking for. If you found this blog post helpful, please share!
+

BE IN THE KNOW
We deliver the latest media tips + insider marketing advice straight to your inbox.