Modern OOH Advertising: Why You Must Incorporate Mobile Tactics
There are those that think traditional media is dead and digital advertising is the only way to go. However, out-of-home (OOH) advertising still has an important role to play in many campaigns. In fact, one of the best ways to maximize the effect of almost any ad campaign is to incorporate both traditional and digital media tactics (particularly mobile). Discover why it's imperative that you incorporate mobile tactics into any modern OOH advertising campaign.

An OOH Advertising Overview
OOH media is advertising that reaches consumers outside of their homes. It incorporates a number of formats and can be placed in a wide variety of locations.
Large format OOH advertising (billboards, signs, wall panels, murals etc.) can be placed almost anywhere, including along roadways, on newsstands and kiosks, and inside and outside of shopping malls, stadiums, movie theaters, convenience stores, gyms, bars, restaurants, gas stations, and more.
Transit advertising is OOH advertising that is placed in or on any mode of public transportation, including buses, shuttles, trains, taxis, and trucks. It can also be situated in or on public transportation areas like train stations, bus stops, airports, subways, and bike racks. Sizes and types of signage vary, from small interior cards to larger wall panels to bus wraps.
Digital OOH messaging is a newer development in this field. Not to be confused with online advertising, digital OOH media uses physical screens to display electronic messages. These digital billboards and signs can be activated and changed more quickly than traditional signage and may include features like scrolling, countdowns, and live updates.
Posters can be placed in areas where larger advertising formats aren't an option. Shopping centers, bookstores, cafes, libraries, student unions, dorms, academic buildings, and breezeways are all possible locations for postering.
Guerrilla marketing (like chalk art and graffiti) is another low-cost form of OOH advertising. From sidewalks to streets to walls, with this advertising medium, the world is your canvas.
+ See the top 5 campus advertising strategies for recruiting students.


According to Darcy Keller, former Communication Head at The Financial Times, the objective of OOH media is to build awareness and increase engagement. From this perspective, OOH advertising offers a number of advantages:
OOH campaigns allow you to target your marketing efforts geographically, concentrating your message on your intended viewership.
Strategically placed OOH ads generate excellent repeat exposure.
The

visual impact

of OOH advertising delivers lots of bang for your buck.
Viewers can't turn traditional campus advertising off, scroll past it, or fast forward through it.
Regardless of time frame or budget, there's an OOH advertising option that fits your needs and will help you meet your goals.

Statistics

have shown that traditional print media is trusted much more than online advertising and social media.
Integrating Mobile Tactics Into Your OOH Advertising Campaign
By combining tactics from multiple marketing arenas (traditional media and advertising, digital advertising, and/or public relations), you extend your reach while each part of your marketing campaign amplifies the efforts of the others.
+ Learn more about creating an integrated marketing strategy.
In this increasingly virtual era, digital marketing solutions are vital for modern marketing success. Younger generations are rarely seen without a mobile device in hand and even older demographics are spending increasing amounts of time on smartphones, social media platforms, and the internet in general.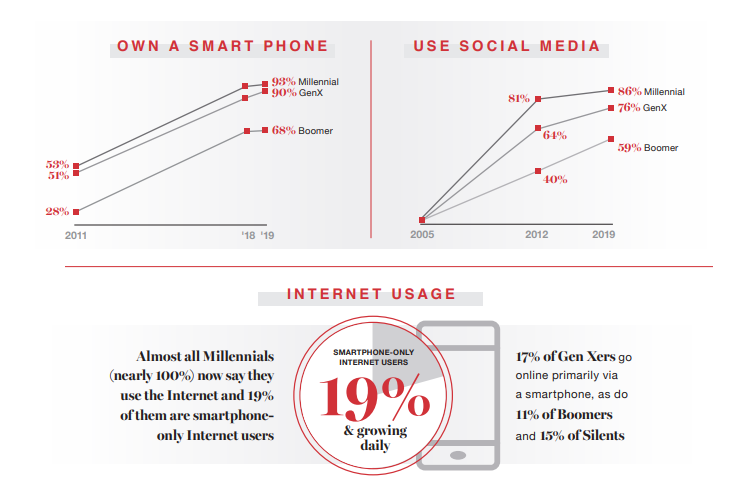 "The mobile device has become our communications hub, our diary, our entertainment portal, our primary source of media consumption, our wallet and our gateway to real-time information tailored to our needs.""

– NIHAL MEHTA
Increasingly, retail visits and purchases, video viewing, and internet usage are happening on mobile devices rather than PCs or laptops. In fact, 96% of adults in the United States ages 18 to 29 now own smartphones, and 80.6 million users in the United States accessed the internet exclusively via mobile devices in 2020.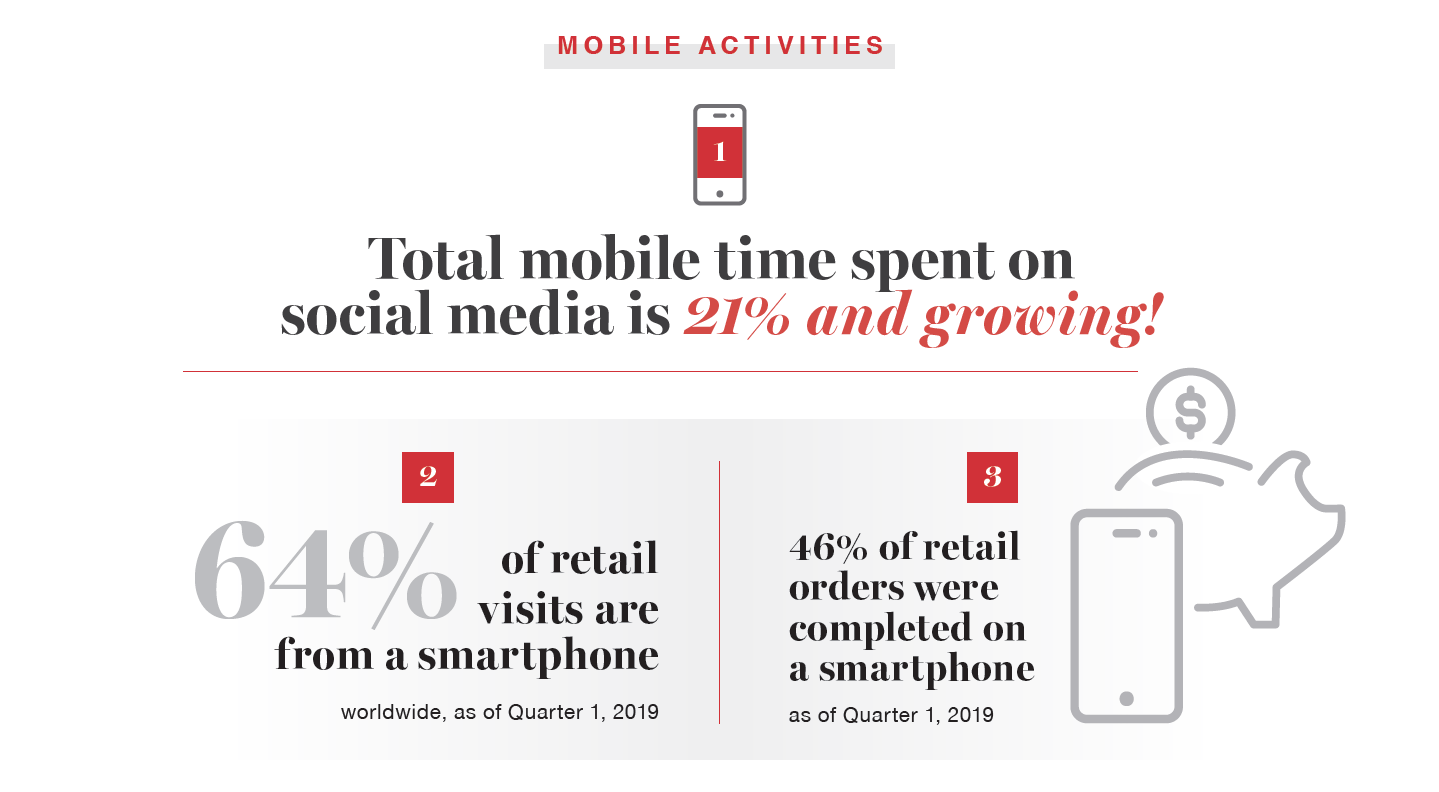 The 2019 Nielsen out-of-home advertising study contained some fascinating statistics about mobile interaction after people saw an OOH ad.
66% of OOH viewers used their smartphone in response to seeing an OOH ad.
42% of OOH viewers who own a smartphone have searched for an OOH advertiser on their mobile device.
33% of smartphone users have accessed a coupon or discount after seeing an OOH ad.
32% of smartphone users have visited the advertiser's website after seeing an OOH ad.
21% of smartphone users have downloaded an app after seeing an OOH ad.
20% of smartphone users have used NFC, QR or SMS text technology to interact with an OOH ad.
18% of smartphone users have snapped a photo of an OOH ad.
13% of smartphone users uploaded a photo or voted after seeing an OOH ad.
There are a number of ways to incorporate mobile advertising into an OOH advertising campaign.
Use

QR

codes on your creative to trigger downloads of your brand's app or to direct the audience to your website.
Offer deals and discounts to those who visit your website or download your mobile app.
Encourage viewers to snap a picture of your OOH ad and share it on social media.
Use mobile advertising tactics alongside traditional OOH advertising efforts.
+ See Mobile Marketing: What, Why, & How
Many of the case studies available on our Client Showcase page demonstrate campaigns that successfully integrate mobile and OOH advertising tactics.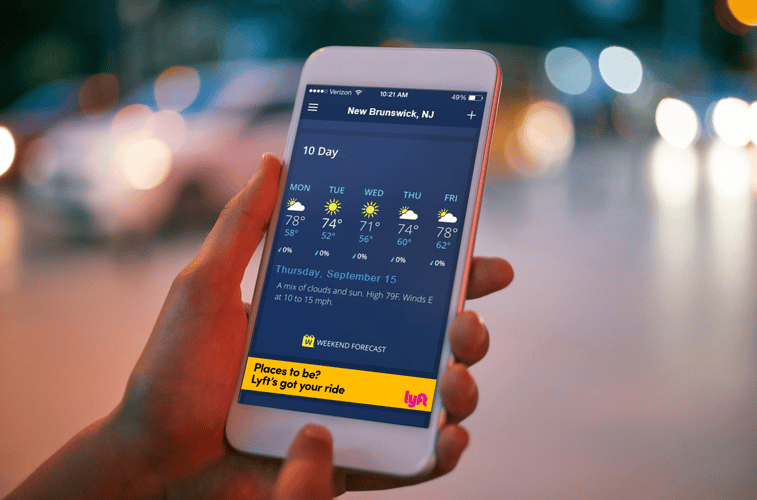 We hope these resources assist you in making your next OOH advertising campaign the best that it can possibly be!
Here at MSS Media, Inc., we've been providing Education, Government, Real Estate & Lifestyle clients with succinct, optimized, and successful marketing solutions for more than 15 years. Consider MSS Media, Inc. a full-service, one-stop shop for all your Media and Public Relations needs. Your goals are our motivation. And our mission is to propel your message, further and faster, to achieve the outcomes you're looking for. If you found this blog post helpful, please share!
+

BE IN THE KNOW
We deliver the latest media tips + insider marketing advice straight to your inbox.