Why Advertise at the University of Southern California & UCLA?
There are many reasons why Los Angeles - a global center for arts, technology, and international business - is home to hundreds of thousands of college students. If you're looking to reach this important target market, you will certainly want to advertise at the University of Southern California and UCLA. Read on to discover the benefits of advertising to students at these two prestigious LA-based universities.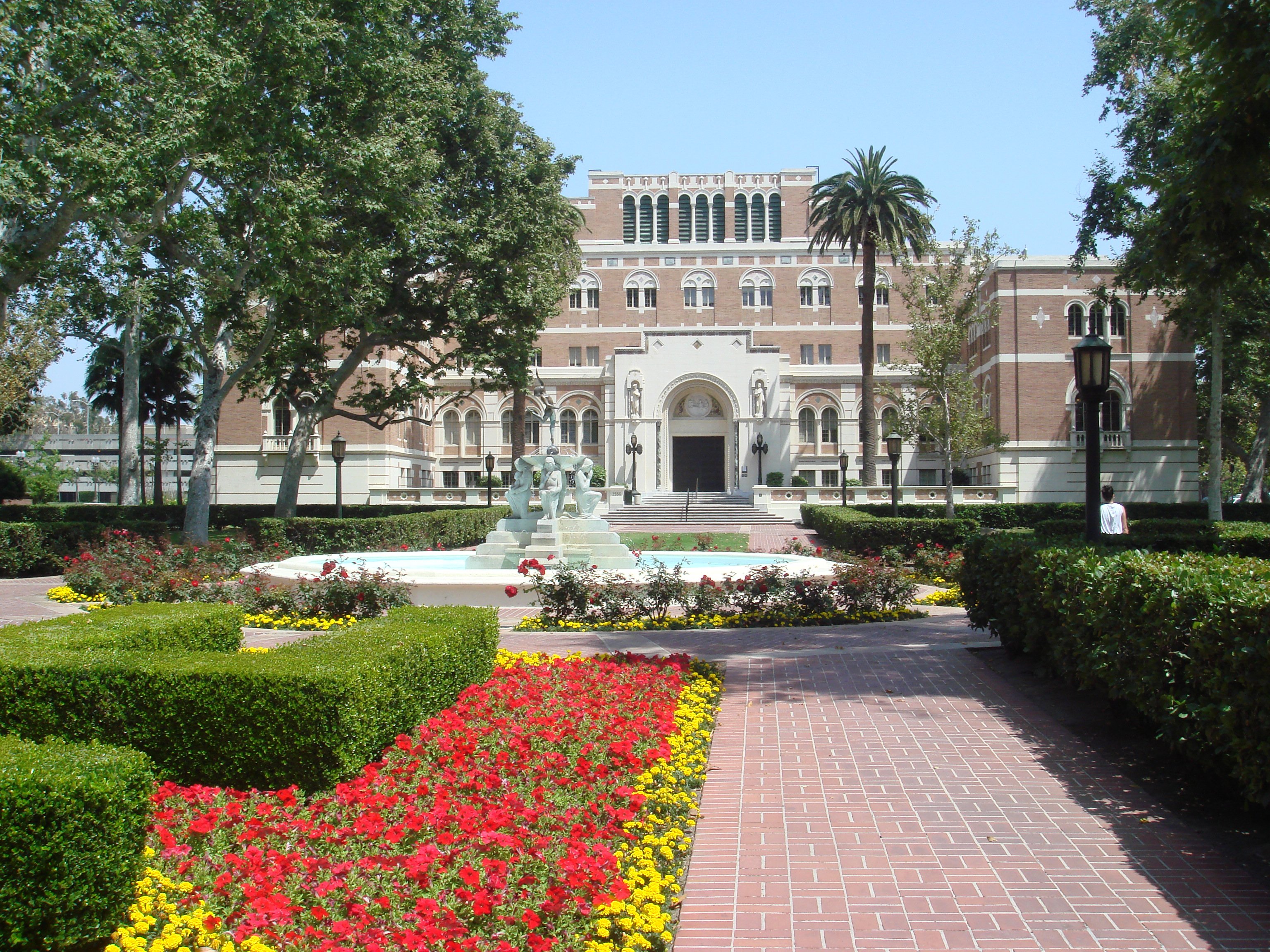 University of Southern California - Global Reach & Local Impact
The University of Southern California (USC) is a global university, a leader in international education, and a leading private research university. When you advertise at USC, the impacts ripple beyond the LA campus into the wider world. With programs of research, study, and service that span countries and continents, and a worldwide alumni network, USC prepares students to participate and thrive in the global marketplace.
USC's Health Sciences campus houses numerous schools and programs, as well as three teaching hospitals, providing renowned specialized care and research in cancer, stem cell and regenerative medicine, orthopedics, and sports medicine. Keck School of Medicine of USC attracts many internationally renowned experts to its faculty. These same physicians practice at a network of more than 45 hospitals, clinics, and affiliate hospitals in Southern California and provide care for more than 1 million patient visits annually.
USC also has programs and centers in Marina Del Rey, Orange County, Sacramento, Washington, D.C., Catalina Island, Alhambra, and around Southern California. The university is the largest private sector employer in the city of Los Angeles, responsible for $8 billion annually in economic activity in the region. As you can see, advertising at USC reaches not only local and international students, but also highly respected professionals, and a large group of workers with significant buying power.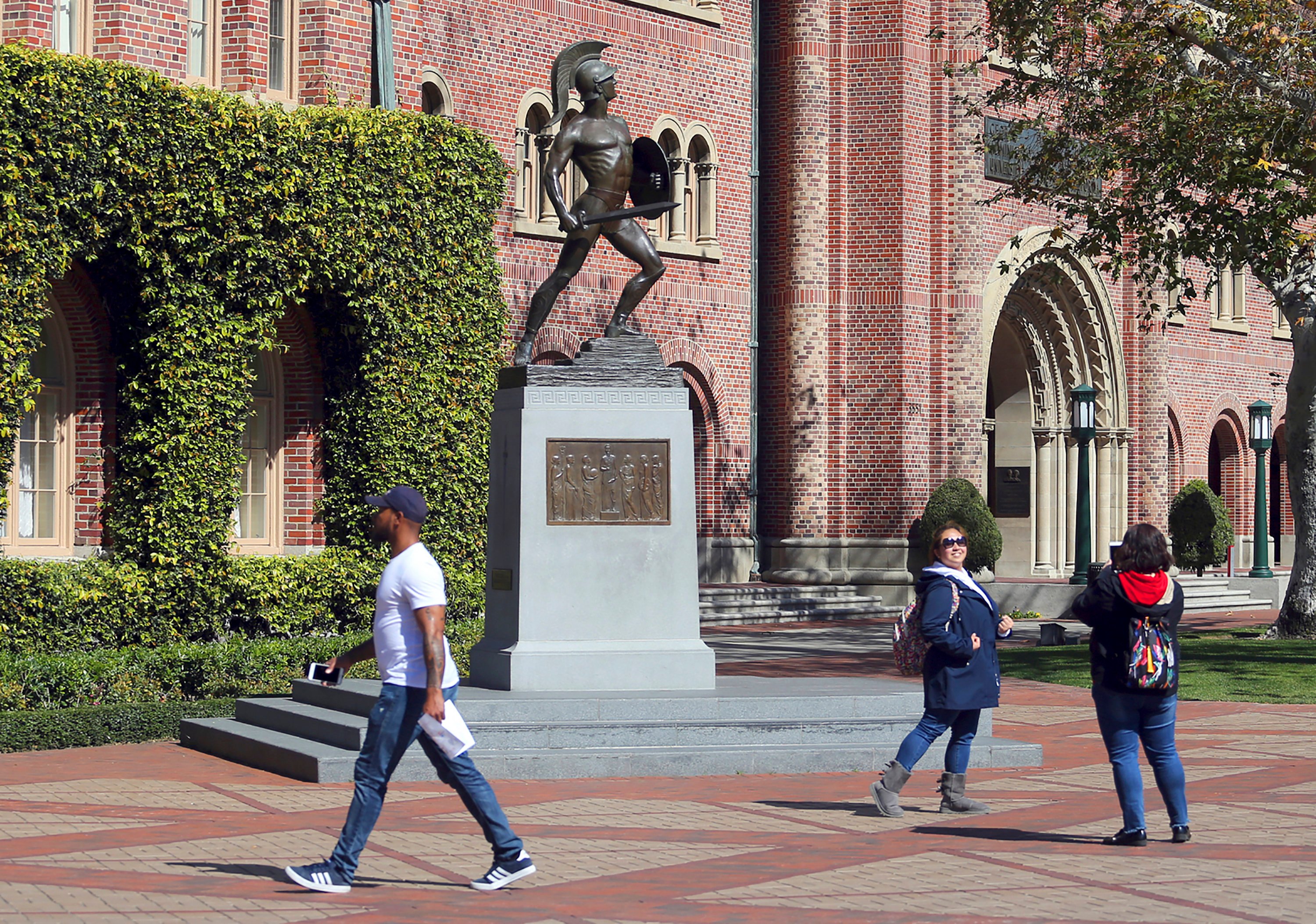 University of Southern California By the Numbers
For the 2021-2022 academic year:
Total student enrollment: 49,500
Total undergraduates enrollment: 21,000
Total graduate and professional enrollment: 28,500
Regularly enrolled international students: 11,729
Student demographics:
Asian: 19.1%
Black/African-American: 5.8%
Hispanic: 15.6%
White/Caucasian: 27.3%
International: 23.8%
Other: 8.4%
Female: 53%
Male: 47%
UCLA - Grow Your Reach & Learn to Thrive
UCLA tops all public universities in the 2021 U.S. News & World Report rankings. Located by the Pacific Coast, the university prides itself on a vibrant student body and an alumni network that is active in communities around the world. Designed as a "college in a garden," the 419-acre Westwood campus sprawls across the Santa Monica Mountain foothills and south into the Los Angeles basin. You might wonder if every building, bench and path has a story to tell. Chances are, they do, and you can share your story on campus too.
"Marketing is no longer about the stuff that you make, but about the stories you tell."

– SETH GODIN
UCLA provides students with not just an education, but an entire neighborhood and lifestyle (breathtaking scenery, convenient housing, renowned dining, a diverse social life, and more). When you advertise at UCLA, you reach young adults where they live, eat, sleep, study, and socialize. The impact of your campus media message is multiplied by frequent and repeated views, as it's woven into the fabric of student life. The university takes pride in the diversity of their community and in providing opportunity for all students, regardless of race, gender, or socioeconomic background. This gives you the chance to reach tens of thousands of students from all walks of life.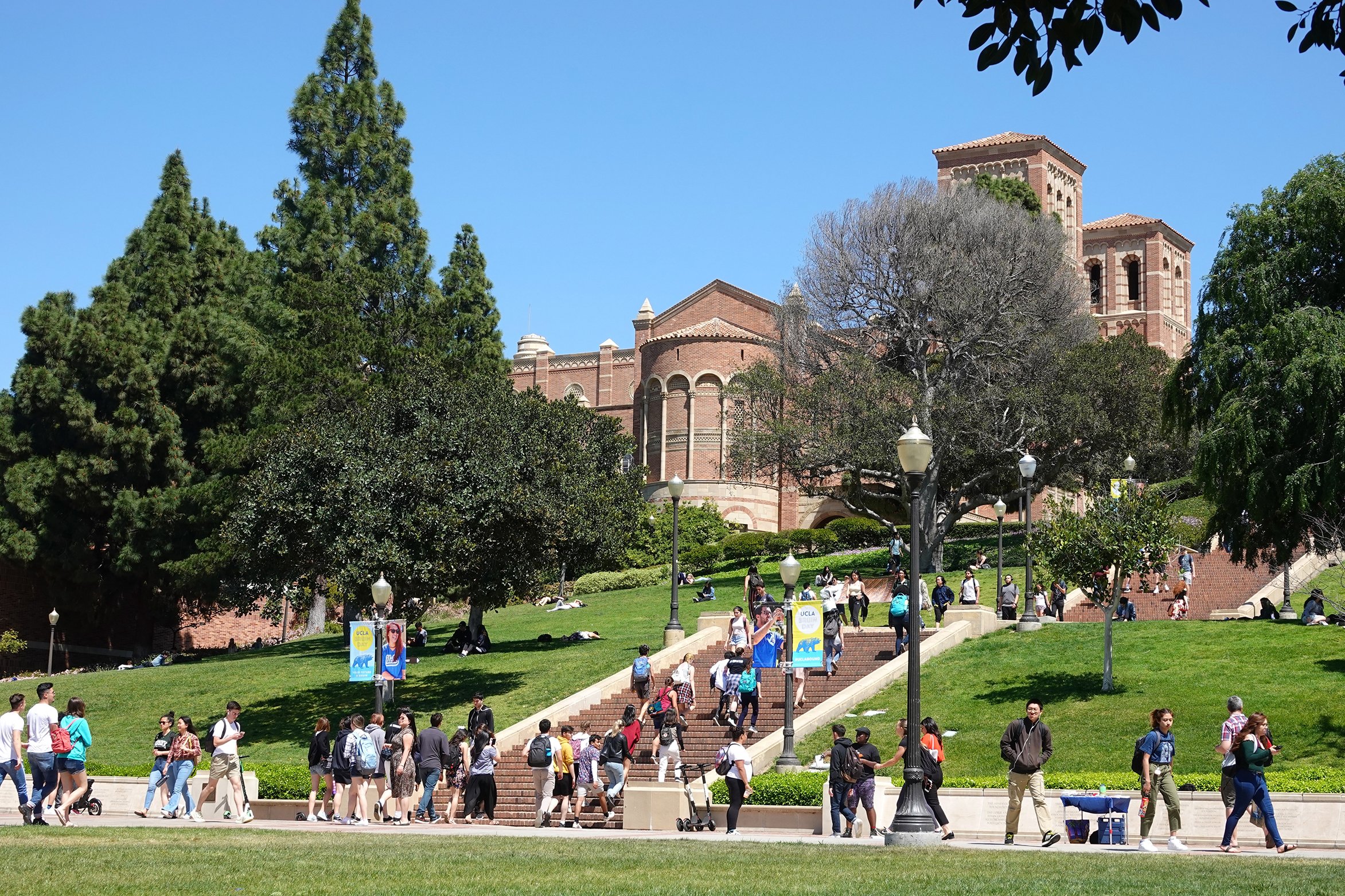 UCLA by the Numbers
Total student enrollment: 40,000+
Total undergraduate enrollment: 31,600
Total graduate and professional enrollment: 14,300
Regularly enrolled international students: 5,400
First-generation undergraduates: 31%
Undergraduates receiving Pell Grants: 34%
Student demographics:
African American undergraduates: 5% / graduates: 6%
American Indian & Alaska Native undergraduates: <1% / graduates: <1%
Asian & Pacific Islander undergraduates: 33% / graduates: 22%
Hispanic undergraduates: 21% / graduates:12%
White: undergraduates: 26% / graduates: 32%
Other undergraduates: 4% / graduates: 5%
Male undergraduates: 41% / graduates: 51%
Female undergraduates: 58% / graduates : 48%
How to Advertise at the University of Southern California & UCLA
Because of the size, layout, and amenities of the main USC and UCLA campuses, they operate (from a student perspective) as relatively closed environments. Attendees have access to so much of what they need right on campus that they lack exposure to general market advertising in the surrounding area. To guarantee your message will reach your target audience, you must advertise where students live, study, work, and play - on the campuses themselves.
For those looking to reach a diverse section of the coveted college demographic as well as many other types of consumers, USC and UCLA provide a variety of campus advertising options. These range from traditional and transit advertising to digital and social media marketing opportunities.
+ Learn how to advertise on any campus.
+ Learn how much campus advertising costs.
Traditional Campus Media & Transit Advertising
Traditional campus media and transit advertising generate repeated exposure, delivering your message over and over again. With these options, you can target your advertisement geographically and make an impressive visual impact. At both USC and UCLA, outdoor advertising (signage at bus shelters and newspaper kiosks respectively) is the primary marketing avenue.
+ Learn more about the benefits of traditional campus media.
Digital Advertising
Digital media builds awareness, influences consideration, and converts audiences for real results. We offer a variety of options for digital advertising at Rutgers University that will improve your marketing effectiveness:
Mobile Advertising
Search Advertising
Display Advertising
Video Advertising
Social Advertising
Audio Advertising

Creative Advertising Services
MSS Media, Inc. is pleased to offer creative services to help advertisers appeal to their target audiences with cohesive and effective marketing assets. In addition to providing campus advertising opportunities directly and supplying campaign management and optimization, we offer design and messaging services including targeted messaging, custom design, photography, and graphics.
See our complete guide to advertising to university students.
Here at MSS Media, Inc., we've been providing Education, Government, Real Estate & Lifestyle clients with succinct, optimized, and successful marketing solutions for more than 15 years. Consider MSS Media, Inc. a full-service, one-stop shop for all your Media and Public Relations needs. Your goals are our motivation. And our mission is to propel your message, further and faster, to achieve the outcomes you're looking for. If you found this blog post helpful, please share!
+

BE IN THE KNOW
We deliver the latest media tips + insider marketing advice straight to your inbox.