College Media Strategies: Execute a Conversion Campaign On Campus
Marketing campaigns are not one size fits all. The specific college media strategies you should employ depend on your goals, your audience, and the tactics available to you. Join us to learn how (and why) to execute a conversion campaign on campus.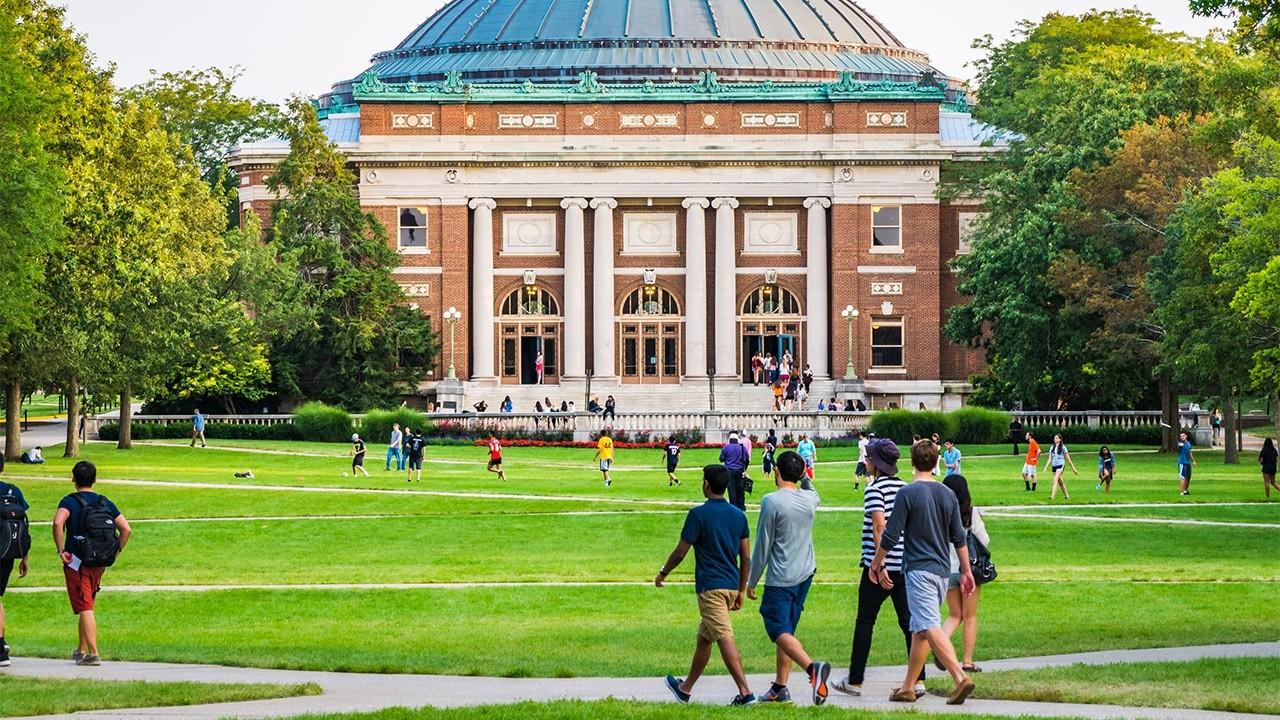 Why run a conversion campaign on campus?
To achieve success in any marketing endeavor, you must understand your precise goals and plan a campaign that will allow you to achieve them. Our marketing toolkit will help you establish your campaign goals.

The goal of a conversion campaign is to change prospects into customers/engaged consumers. Congratulations! You've nurtured a portion of your target audience through Stage 1 (awareness) and Stage 2 (consideration) of the buyer's journey. Conversion is Stage 3. You must now convince these individuals to act (purchase, enroll, apply, like, share etc.).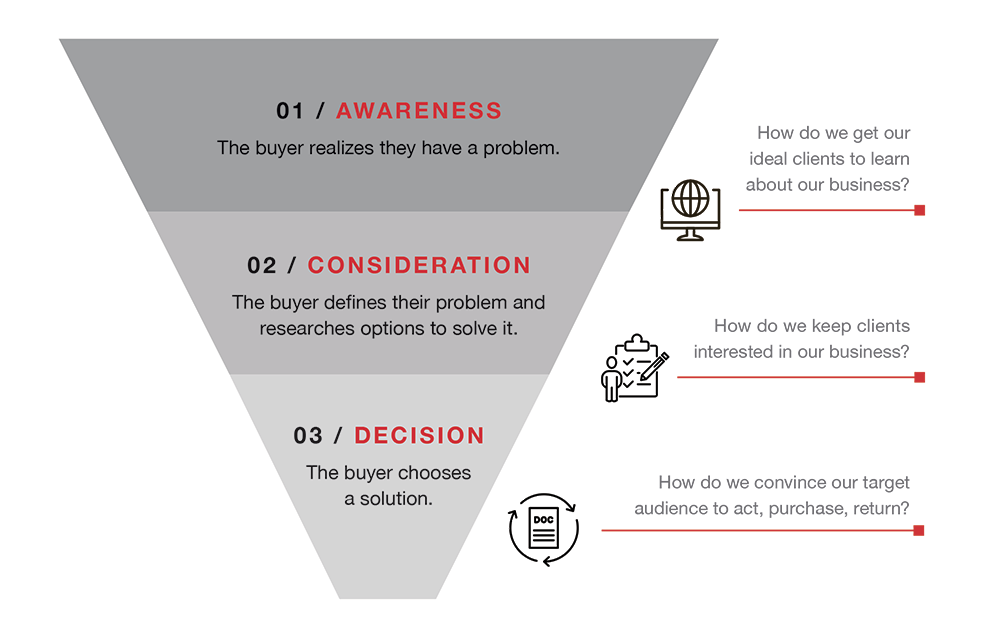 How can you run a successful campus conversion campaign?
There are a number of actions you can take to make your campus conversion campaigns effective.
1. Conduct market research to understand the questions, concerns, and objections a prospect might have at this stage. Be prepared to address these issues.
2. Understand your company's unique value and communicate exactly what sets your offerings apart from the competition. Offer clear pricing and feature info on your website and marketing materials.
3. Build trust and confidence. Share customer testimonials, create a demo or free trial or offer a 100% satisfaction guarantee.
"It's much easier to double your business by doubling your conversion rate than by doubling your traffic."

– JEFF EISENBERG
4. Personalize your conversion campaign marketing. This improves conversion rates significantly.

5. For digital campus ad campaigns, target the right audience through the use of relevant keywords.

6. Directed online users to landing pages that make conversion simple and straightforward. Include persuasive, relevant content and a clear call-to-action, tailored to specific search queries. Place accurate contact information in prominent locations or use gated forms throughout.
7. Use social media to reach younger demographics where they spend significant time. 70% of those ages 18 to 29 use Facebook. Instagram, Snapchat, and TikTok have an especially strong following among young adults.
+ Explore the social media habits of college students.
A successful campus conversion campaign in action:
24 Jones (a newly built Greystar property located in the heart of University Heights, Newark) wanted to attract Rutgers University students to help boost occupancy. Beyond on-premise signs, they desired a more effective marketing strategy to increase leasing applications and visits to their website.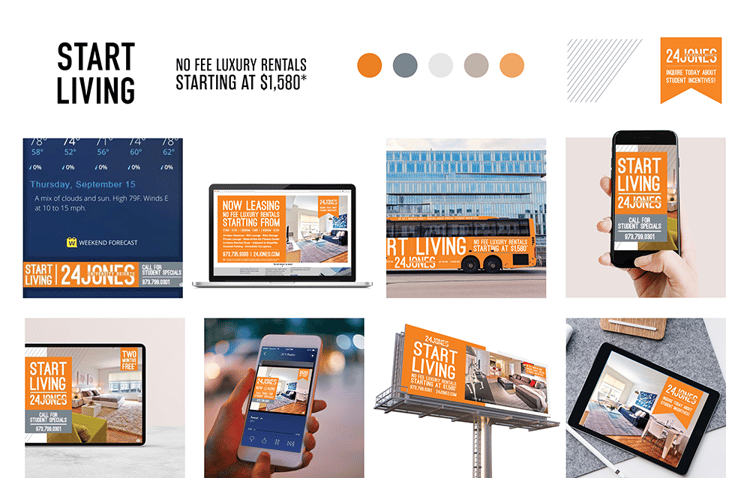 To maximize exposure among Rutgers University students, we executed an 8-week campaign utilizing both transit advertising on the Rutgers University Newark bus fleet and mobile in-app geo-targeting.
+ Learn why advertising at Rutgers University is valuable.
As a result of this university advertising campaign, 24 Jones experienced a surge in online traffic and leasing applications, leading to full leasing occupancy for the spring term.
Looking for more information on how to run a successful campus media campaign? See our complete guide to advertising to university students.
Here at MSS Media, Inc., we've been providing Education, Government, Real Estate & Lifestyle clients with succinct, optimized, and successful marketing solutions for more than 15 years. Consider MSS Media, Inc. a full-service, one-stop shop for all your Media and Public Relations needs. Your goals are our motivation. And our mission is to propel your message, further and faster, to achieve the outcomes you're looking for. If you found this blog post helpful, please share!
+

BE IN THE KNOW
We deliver the latest media tips + insider marketing advice straight to your inbox.