Sell Subscription Services Effectively with Campus Conversion Campaigns
Subscription services have taken off like wildfire in the past decade. To compete in this crowded market, you not only need to increase awareness and consideration of your service, you must also convince your target audience to act. Looking to grow your subscriber base? Apply campus conversion campaign tactics used by three incredibly successful subscription service providers - Amazon, Spotify and Lyft.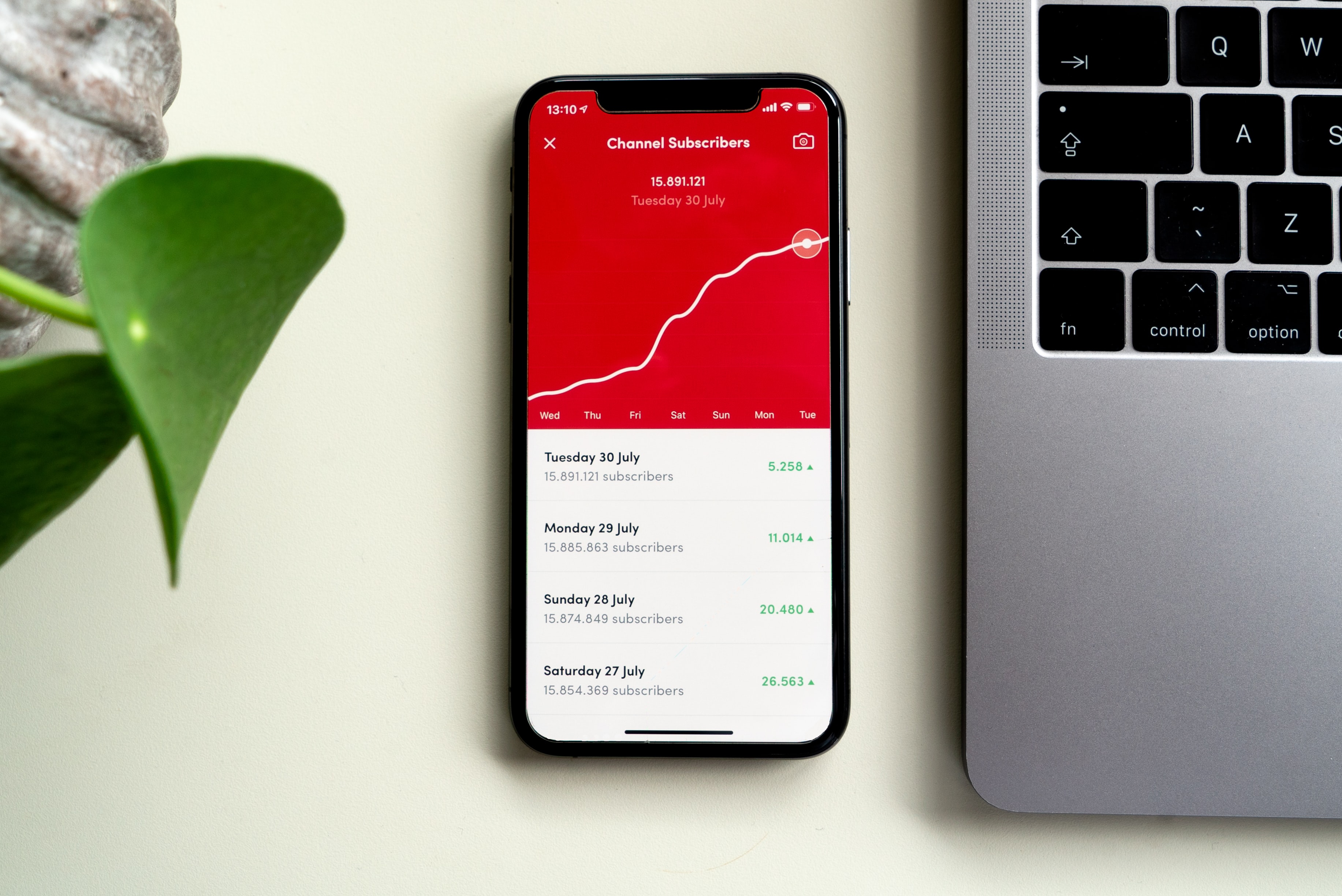 "Experience is a master teacher, even when it's not our own."

- GINA GREENLEE
Successful Campus Conversion Campaigns In Action: Amazon
This past back-to-school season, we provided media buy and placement services for tech giant Amazon as they worked to promote their Prime Student benefits to college students returning to campus.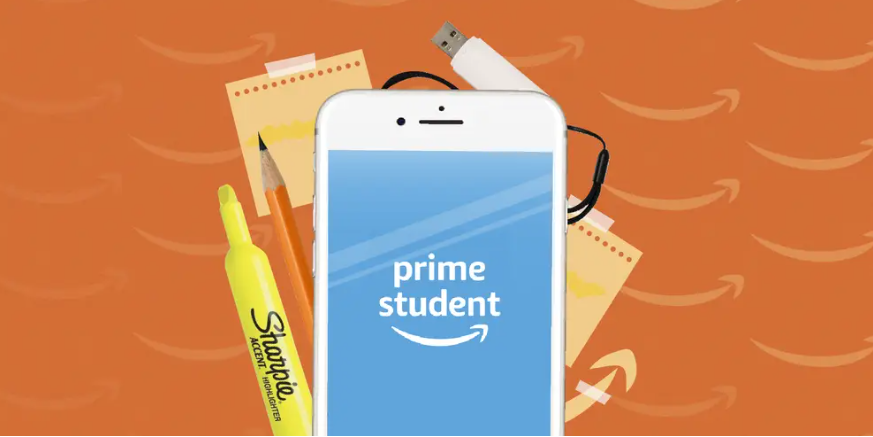 + See three-college back-to-school marketing strategies for fall.
+ Learn four college back-to-school marketing strategies for spring
To help Amazon reach their objective, we placed advertising on 200+ campuses throughout North America. Media placements included newspaper kiosks, bus shelters and interiors, parking garage interiors and exteriors, permanent led signage, and digital screens at Rutgers University, UCLA, Florida International University, Minnesota State University, University of Houston, Howard University and many more.
Learn the value of advertising at:

+ UNIVERSITY OF SOUTHERN CALIFORNIA/UCLA

+ FLORIDA INTERNATIONAL UNIVERSITY

+ UNIVERSITY OF CENTRAL FLORIDA

+ UNIVERSITY OF ILLINOIS CHICAGO

+ VIRGINIA COMMONWEALTH UNIVERSITY

+ NORTH CAROLINA A&T UNIVERSITY
Our campus media placements reached hundreds of thousands of college students, supporting Amazon ambassadors on campuses nationwide in their mission to increase Amazon Prime Student sign-ups.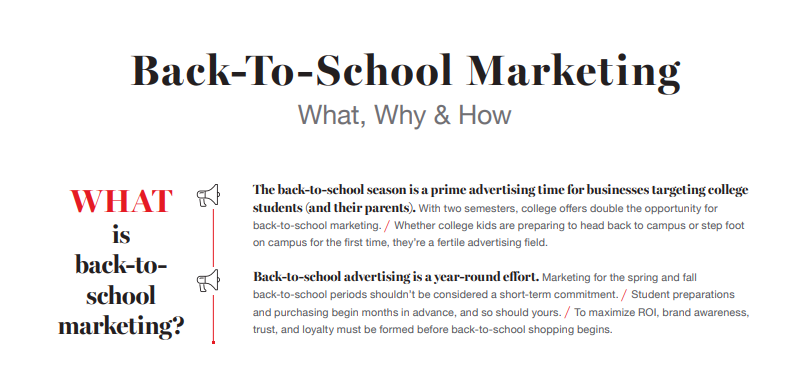 Successful Campus Conversion Campaigns In Action: Spotify
With over 350 million users and 150 million subscribers, Spotify is the most popular audio streaming platform in the world. For this campaign, Spotify wanted to drive awareness of their student discount and increase paid student subscriptions.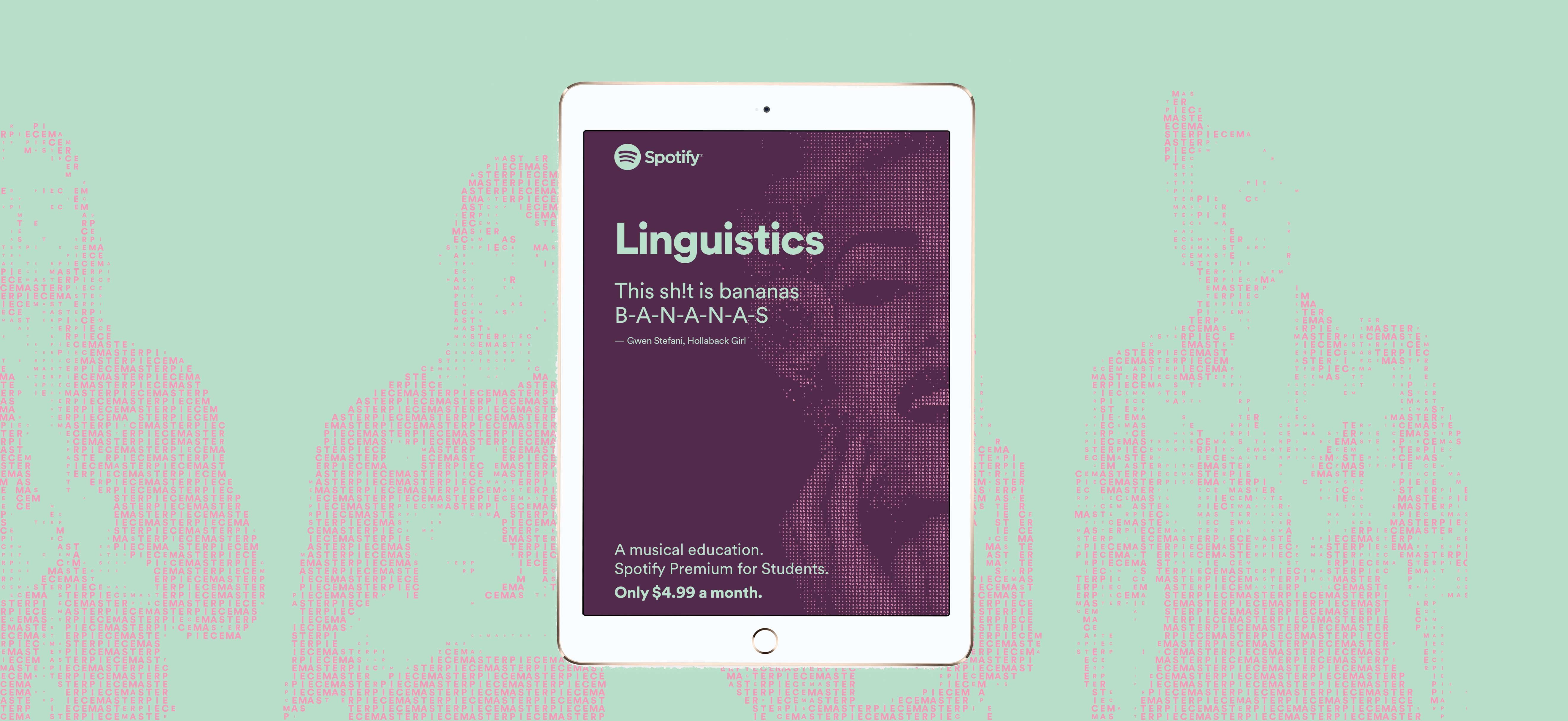 To achieve maximum return on Spotify's investment, we combined location-based mobile advertising with out-of-home (OOH) campus advertising. We purchased and placed traditional advertising on campus bus shelters in ten designated market areas (DMAs). Geofenced mobile ads reinforced Spotify's OOH message, seamlessly bridging the gap between the physical and virtual world. This strategy amplified campaign reach and provided additional insights and measurement capabilities.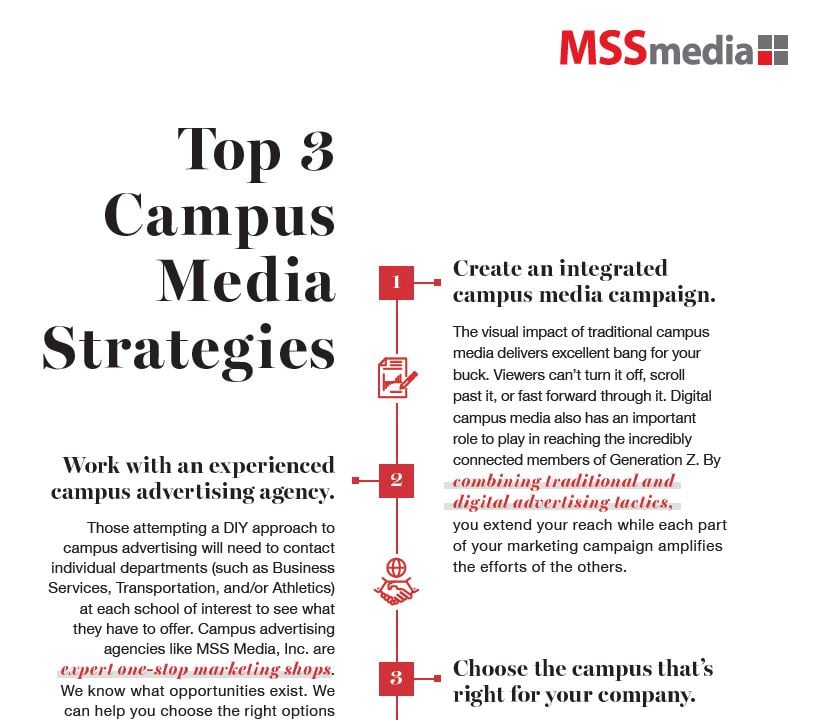 Our Spotify campaign was optimized for clickthrough rate (CTR). CTR is the number of clicks that a digital ad receives, divided by the number of times the ad is shown. As a result of our integrated campaign strategy, Spotify achieved a measurable lift in CTR.
Successful Campus Conversion Campaigns In Action: Lyft
Lyft, the second-largest ridesharing company in the United States, offers mobility as a service. For this campaign, Lyft wanted to raise awareness of their ride services and to increase driver applications in new markets throughout the U.S.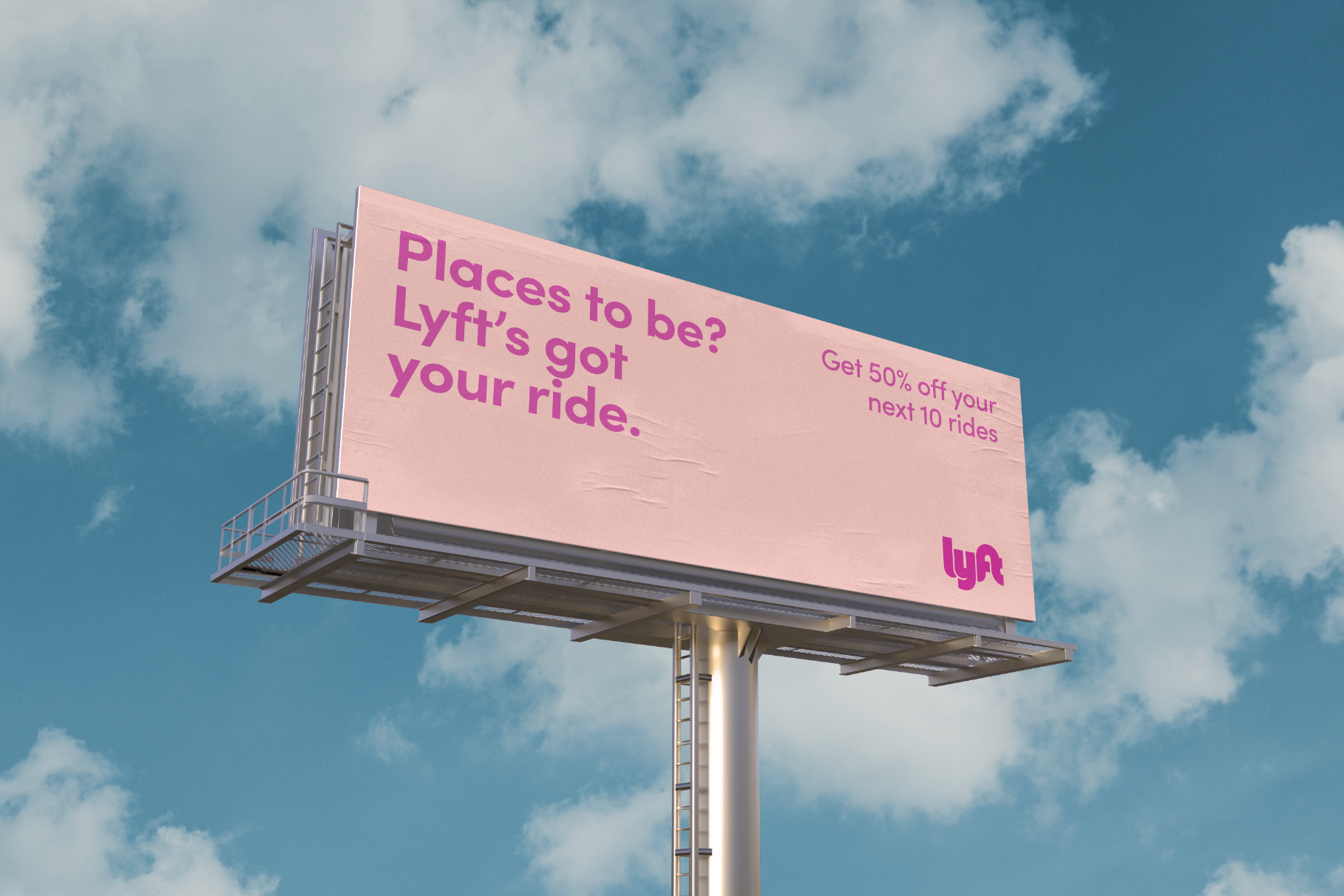 To achieve this goal, we devised an in-market strategy designed to reach those most likely to use the Lyft app, the college demographic. Our brand awareness and recruitment campaign was custom created to reach the target audience where they spend their time using language and images that would speak directly to them.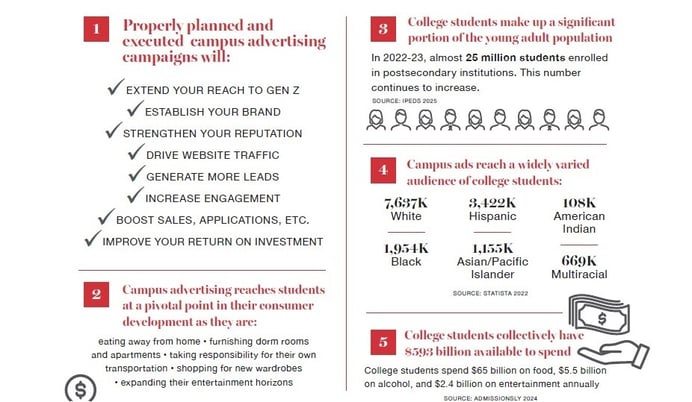 We employed on-trend campaign messaging designed to resonate with the entirety of the diverse college demographic, in addition to creating customized messaging for each micro-audience within each market. Content with wide appeal included messaging such as "Rides that fit the whole squad," with images representing a diverse range of ethnicities and genders, and "Places to be? Lyft's got your ride."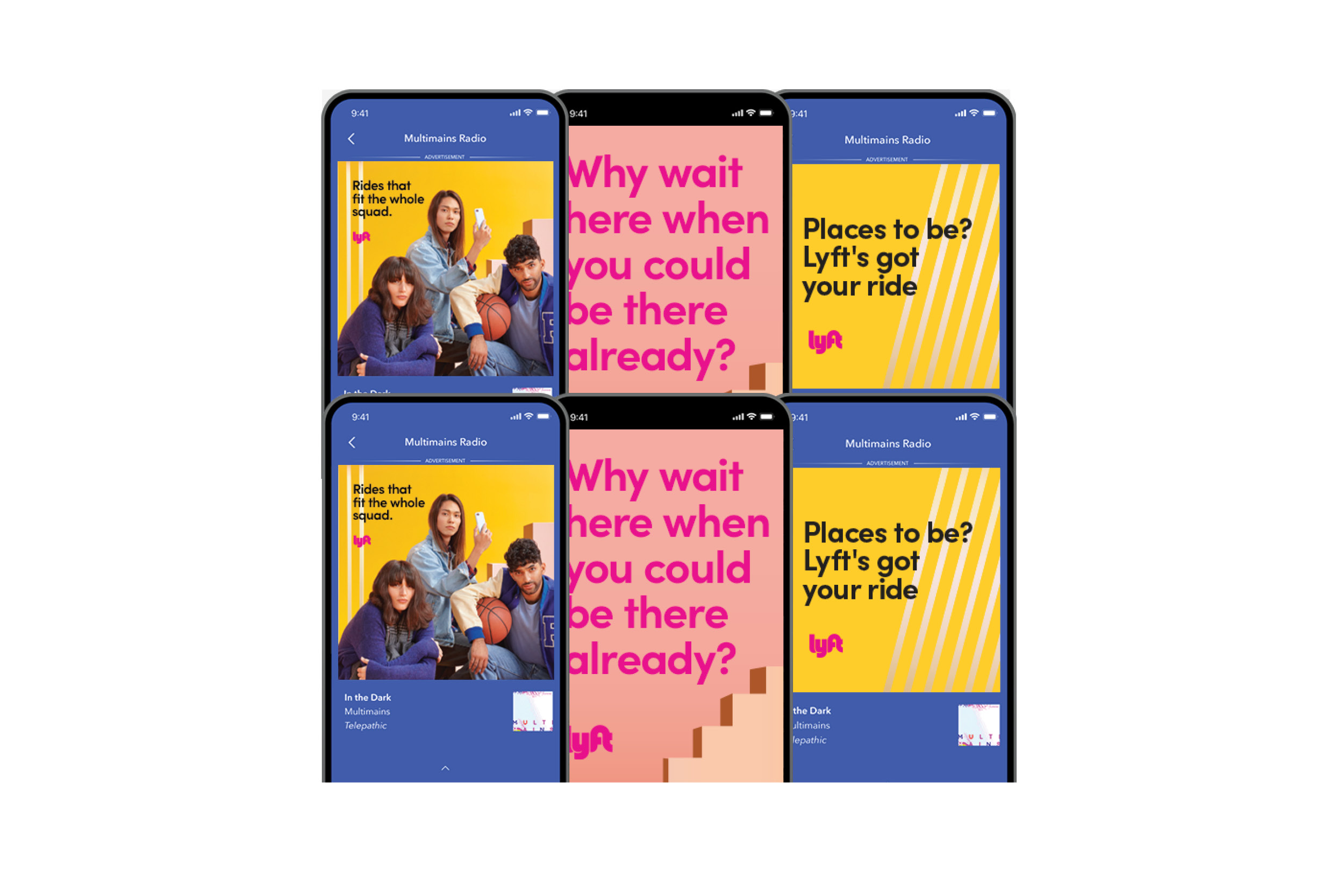 The New Orleans campaign verbiage is an excellent example of the micro-messaging we used to speak to unique audiences in each market. Signage there proclaimed, "Beads & beignets & cafe au laits. Get 50% off your next 10 rides," and "Faster than the Freret Jet" (referencing the local bus service).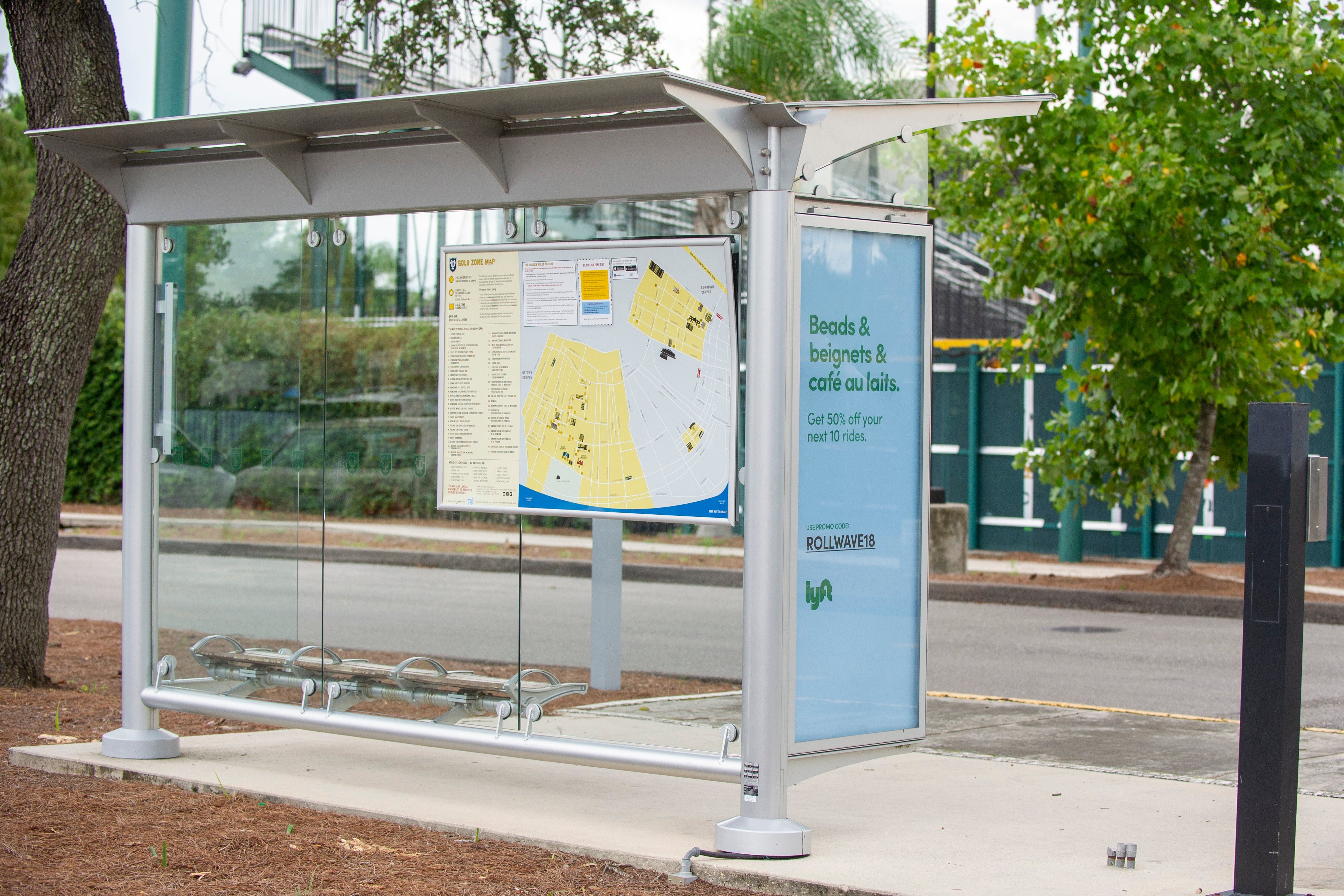 We executed variations of this campaign in the major Designated Market Areas (DMAs) where Lyft was new to market – Los Angeles, Houston, New Orleans, Baltimore, and DC. High impact, large format signage and posters were placed at local colleges, primarily commuter schools with large shares of students living at home. In this way, early Lyft adopters (students) served as "hubs," influencing others in their household to utilize the rideshare service too.
Media placement varied by campus, based on what was available. We utilized every large format outdoor and on campus signage option offered, including bus shelters, transit routes, and kiosks. We also incorporated digital ads where appropriate, extending our reach and amplifying our traditional media efforts.
+ Learn the value of OOH/DOOH, transit ads & postering.
This national campus advertising campaign helped establish the Lyft brand in all targeted communities. The overall impact of the campaign exceeded expectations.
By measuring brand awareness and ad recall pre-campaign launch, during the campaign, and after the campaign, we determined that absolute brand lift of 75% occurred within three months of campaign launch in each of the targeted communities/campuses. Lyft app usage (sales lift) data in these markets demonstrated that the college audience (ages 18-34) drove the greatest "usage" lift, signing up for and using the rideshare service more than any other demographic.
Are you ready to create your own successful campus media campaign? See our complete guide to advertising to university students.
Here at MSS Media, Inc., we've been providing Education, Government, Real Estate & Lifestyle clients with succinct, optimized, and successful marketing solutions for more than 15 years. Consider MSS Media, Inc. a full-service, one-stop shop for all your Media and Public Relations needs. Your goals are our motivation. And our mission is to propel your message, further and faster, to achieve the outcomes you're looking for. If you found this blog post helpful, please share!
+

BE IN THE KNOW
We deliver the latest media tips + insider marketing advice straight to your inbox.