Successful Campus Media Campaigns: Greystar's SoCam 290
It's time for another post in our successful campus media campaigns case study series! Today we explore how a Greystar rental property achieved continued higher leasing application levels through an integrated campus media campaign. Reach your business goals through the use of similar college media strategies.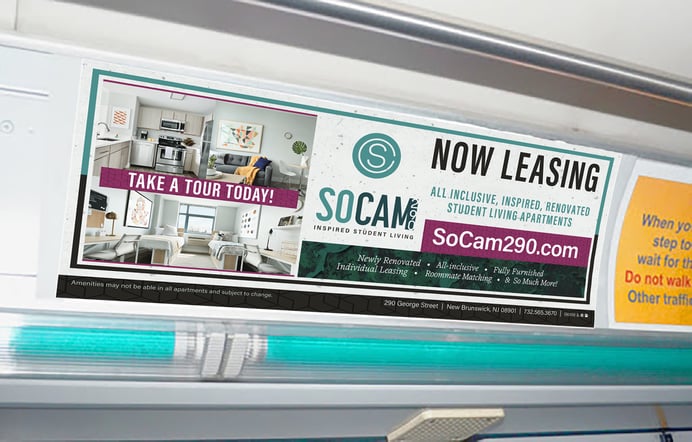 Greystar's SoCam 290 Housing Branding Campaign
Greystar is a global leader in rental housing. Their SoCam 290 property (located in New Brunswick, New Jersey) is a collection of luxury student apartments offering a wealth of amenities all within walking distance of the Rutgers University campus, grocery stores, Greek row, shopping, and dining.
Objective:
For this campaign, SoCam 290 wanted to bring awareness to their extensive renovations, drive traffic to their website, and increase leasing applications. For this they needed a marketing strategy more effective than on-premise signs.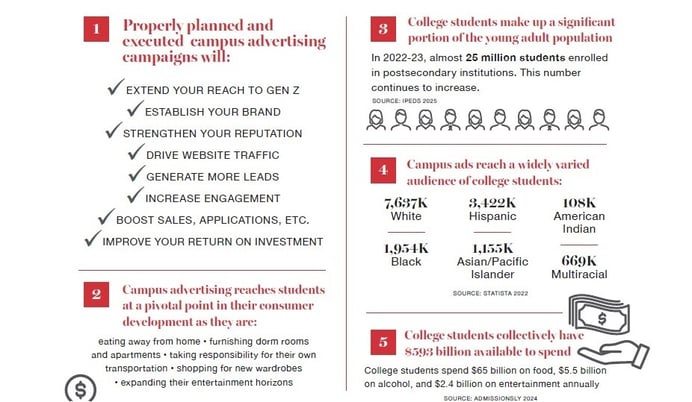 Strategy:
To maximize exposure among Rutgers University students, SoCam 290 utilized one of the largest campus transit systems in the United States to execute a 5-month branding and awareness campaign at peak leasing season. By coupling transit advertising with in-app mobile proximity targeting, we maximized their exposure to the target audience.
+ Learn why advertising at Rutgers University is valuable.
Executed:
Transit Advertising
Mobile Marketing
Campus Marketing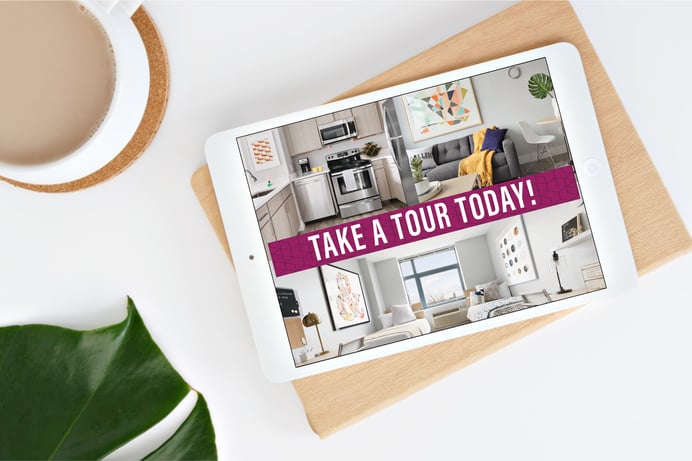 Results:
This university advertising campaign delivered over two million mobile impressions, more than 14,000 clicks, and over eight million impressions via transit advertising. Leasing applications rose above the previous year's benchmark and continue at higher levels even after campaign conclusion.
+ See Successful Campus Media Campaigns: UCF's Alcohol Prevention and Health Center.
+ See Successful Campus Media Campaigns: Florida State University's College of Business.
+ See Successful Campus Media Campaigns: ACC's University Village.
+ See Successful Campus Media Campaigns: Greystar's 24 Jones
Are you ready to create your own successful campus media campaign? See our complete guide to advertising to university students.
Here at MSS Media, Inc., we've been providing Education, Government, Real Estate & Lifestyle clients with succinct, optimized, and successful marketing solutions for more than 15 years. Consider MSS Media, Inc. a full-service, one-stop shop for all your Media and Public Relations needs. Your goals are our motivation. And our mission is to propel your message, further and faster, to achieve the outcomes you're looking for. If you found this blog post helpful, please share!
+

BE IN THE KNOW
We deliver the latest media tips + insider marketing advice straight to your inbox.