Successful Campus Media Campaigns: Target
This week's post in our successful campus media campaigns series explores how retail giant Target reached thousands of students with two successful back-to-school campus media campaigns. Learn how you can achieve your business goals with similar college media strategies.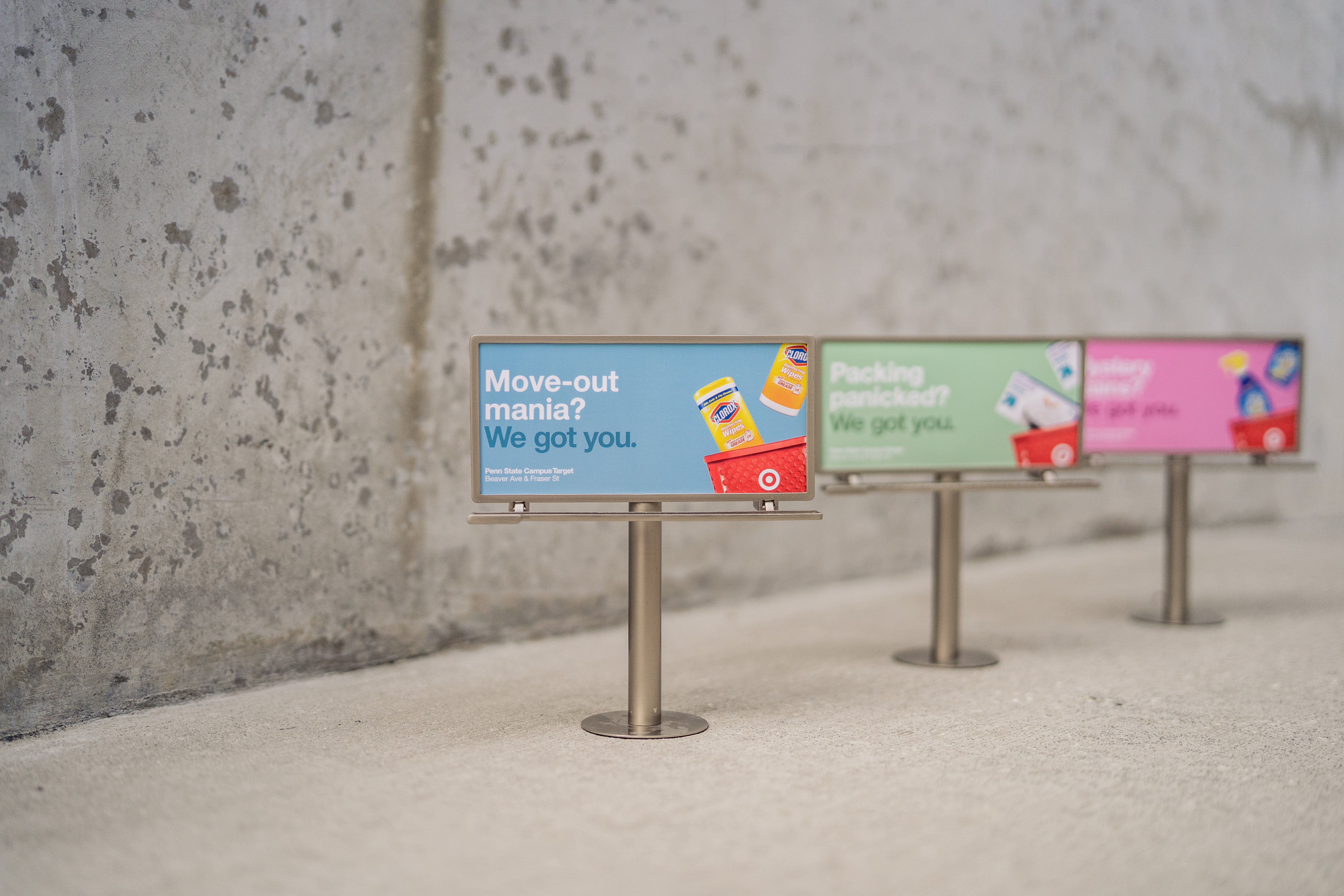 Target's Back-to-School Campus Campaign
Target is a general merchandise retailer with stores in all 50 U.S. states and the District of Columbia. 75% of the U.S. population lives within 10 miles of a Target store!
Objective:
We ran two separate back-to-school campus media campaigns for Target. The first was designed to reach college students on multiple campuses, encouraging them to shop their local Target stores for everyday necessities. The goal of the second was to raise awareness about new stores in the vicinity of several campuses, including Florida State University and Ohio State University.
Strategy:
In both cases, we used traditional out of home (OOH) campus advertising to reach students where they learn, live, eat, work and play. Strategically placed campus ads concentrate your campaign on your intended viewers and generate repeat exposure. To meet Target's goals, we purchased and placed traditional advertising on newspaper kiosks, campus bus shelters, and inside buses on campus routes in the designated market areas.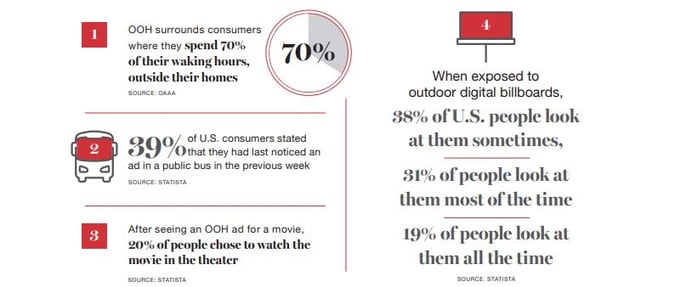 Executed:
OOH Advertising
Transit Advertising
Campus Media
Strategic Media Buying and Planning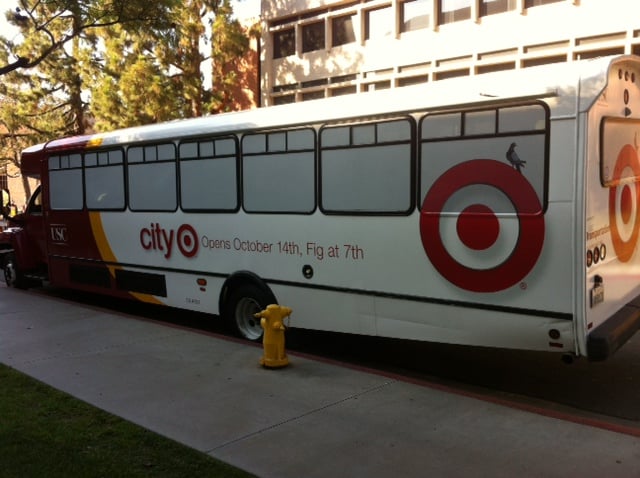 Results:
Our successful campus media campaigns reached thousands of college students and provided millions of impressions per month, raising awareness for Target's new locations and encouraging students to take advantage of their local Target's resources.
Are you ready to create your own successful campus media campaign? See our complete guide to advertising to university students.
Here at MSS Media, Inc., we've been providing Education, Government, Real Estate & Lifestyle clients with succinct, optimized, and successful marketing solutions for more than 15 years. Consider MSS Media, Inc. a full-service, one-stop shop for all your Media and Public Relations needs. Your goals are our motivation. And our mission is to propel your message, further and faster, to achieve the outcomes you're looking for. If you found this blog post helpful, please share!
+

BE IN THE KNOW
We deliver the latest media tips + insider marketing advice straight to your inbox.