Successful Campus Media Campaigns: Military Recruitment - Air National Guard
Today's post in our successful campus media campaigns series explores how various branches of the Air National Guard maximized brand awareness in an extremely challenging recruiting environment. Learn how integrated university advertising can position your organization for similar success.

ANG Recruitment And Brand Awareness Campaigns
In the past year, MSS Media, Inc. has provided recruitment and brand awareness campaign services for multiple branches of the Air National Guard (ANG), including:
Challenge:
According to Pentagon leaders, the U.S. military is facing the greatest recruiting challenge since the inception of the volunteer service 50 years ago. Recruiting hurdles include ineligibility of large numbers of young people due to physical or mental health issues, a tight labor market, a declining veteran presence across society, and an increasingly negative view of military service. With all military services struggling to attract new personnel, experts worry that the lack of qualified recruits could become a fundamental national security handicap.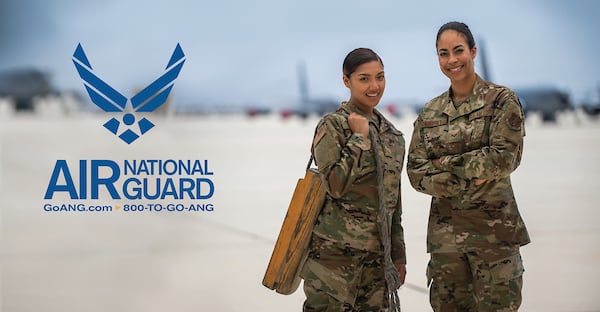 Objective:
In the face of these obstacles, the ANG realized the necessity of building brand awareness and increasing positive perceptions of military service. Even though reaching recruiting goals has proved difficult, continuing to engage the target audience with productive and powerful messaging is vital in these challenging times. By updating their image and sharing the many benefits of service, forward-thinking military organizations increase their chances of future recruitment success.

Strategy:
We design each branding and recruitment effort to meet the needs, objectives, and budget of the individual client. Given ANG's target audience, in each case, this meant creating an integrated university advertising campaign.
Illinois Air National Guard, 183D Wing: Radio, campus out-of-home (OOH), transit, social, and television advertising, targeting specific zip codes within the state of Illinois.
Florida Air National Guard: OOH, social, and mobile advertising, focusing on key markets in Florida, including Tampa, Jacksonville, Orlando, Panama City, Melbourne, and Daytona.
Connecticut Air National Guard, 103rd Airlift Wing: Billboard, transit, radio, social, mobile, and OTT advertising, focusing on key markets in Connecticut.
Wisconsin Air National Guard: Billboard and transit advertising, focusing on five key markets within Wisconsin.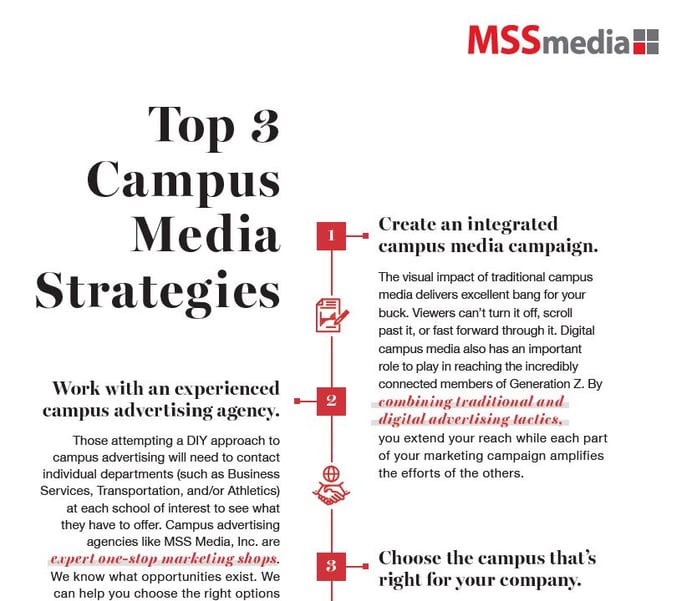 Executed:
Traditional media (radio & Tv)
OOH advertising
Transit advertising
Campus media
Mobile advertising
OTT Advertising
Geo-targeting
Strategic media buying and planning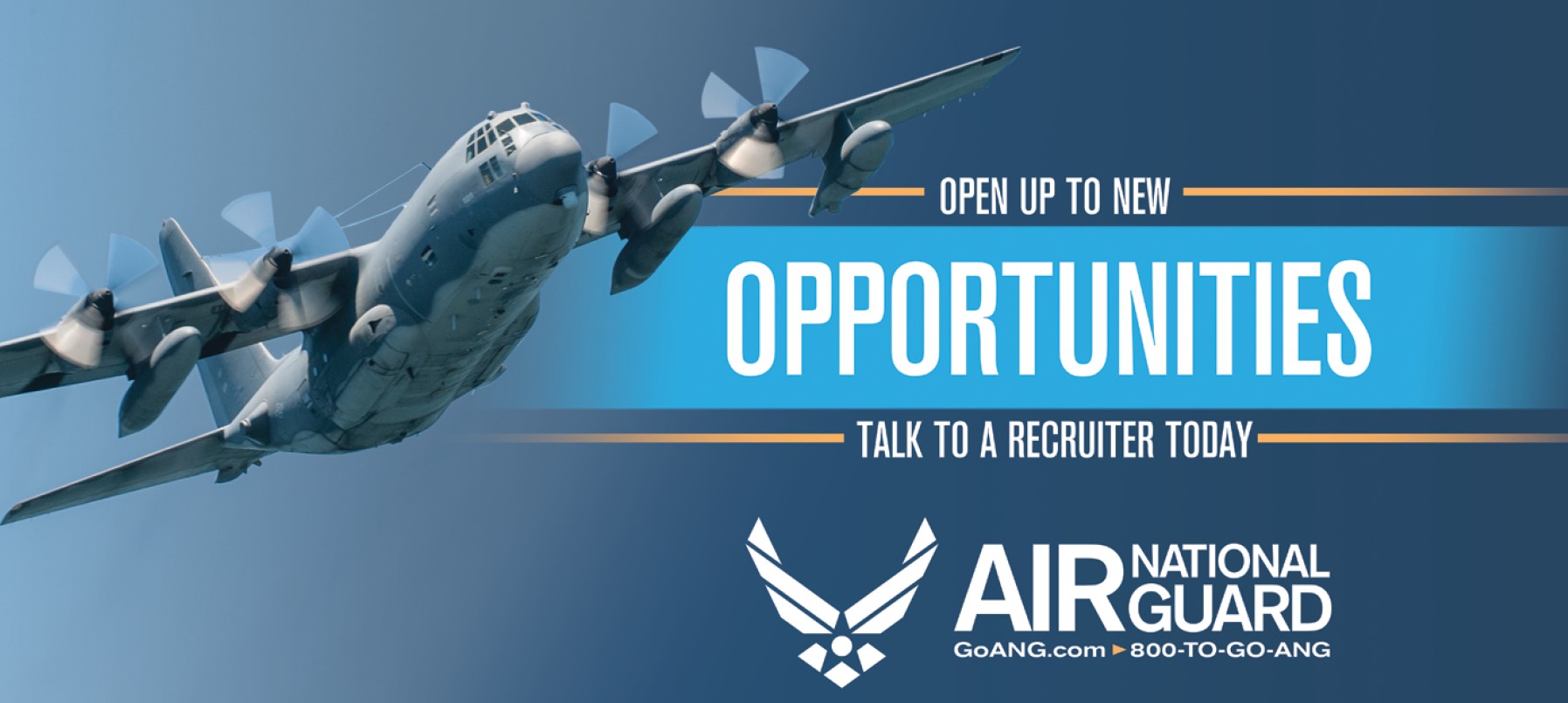 Results:
Each campaign increased awareness of the Air National Guard's opportunities, benefits, resources, and critical career fields among eligible potential applicants. This increased awareness and continued visible presence exerted an influence on potential recruits throughout the targeted market locations while maximizing the Air National Guard's return on ad spend.
See other successful campus media campaigns in action:
Are you ready to create your own successful campus media campaign? See our complete guide to advertising to university students.
Here at MSS Media, Inc., we've been providing Education, Government, Real Estate & Lifestyle clients with succinct, optimized, and successful marketing solutions for more than 15 years. Consider MSS Media, Inc. a full-service, one-stop shop for all your Media and Public Relations needs. Your goals are our motivation. And our mission is to propel your message, further and faster, to achieve the outcomes you're looking for. If you found this blog post helpful, please share!
+

BE IN THE KNOW
We deliver the latest media tips + insider marketing advice straight to your inbox.