Promote Events on Campus with Powerful College Media Strategies
You've got an important event coming up. It could be a concert, athletic competition, lecture, annual sale, open house or anything in between. You've reserved a space, hired staff and created a detailed schedule. But no matter how comprehensive your planning, you must market effectively, or your efforts will be in vain. Are you looking to attract a young adult audience? Promote your event on campus with our powerful college media strategies.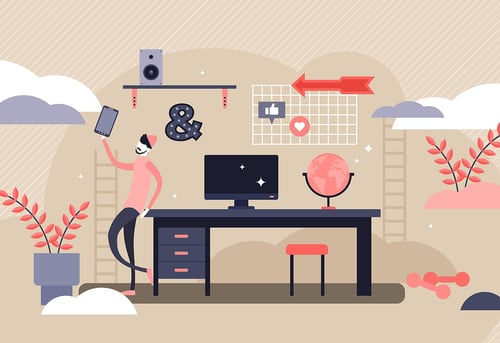 College Media Strategies: Traditional Campus Media Tactics
Campus advertising options truly run the gamut. The visual impact of traditional campus media delivers excellent bang for your buck. From bike shelters to newspaper kiosks to bus wraps, offline campus ads have the power to gain outstanding exposure and impressions.
+ Discover the specific benefits of OOH/DOOH, transit ads, and postering.
+ Learn how student newspaper ads and tabling events engage a crucial audience and deliver surprising results.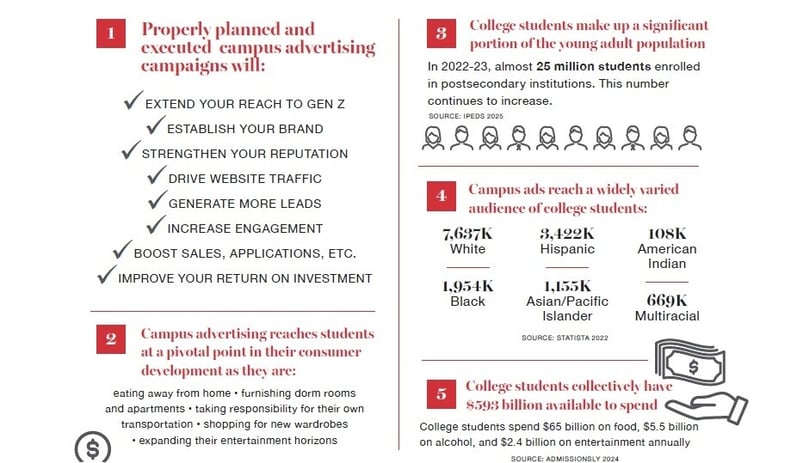 College Media Strategies: Digital Campus Media Tactics
Almost all university attendees are deeply enmeshed in the digital landscape, making the online platforms a vital part of your event marketing efforts. You can target digital ads in incredibly specific ways, optimize them almost effortlessly, and track their effectiveness with amazing precision.
"The world is but a canvas to our imagination."

- HENRY DAVID THOREAU
+ Explore the benefits of online advertising.
Mobile Advertising
The vast majority of teenagers and young adults own cell phones. Most carry their smartphones everywhere they go and use them prolifically. Layer geo-targeted mobile advertising on top of your traditional university advertising efforts to increase target audience awareness and engagement.
+ Conduct a successful mobile advertising campaign for a college audience.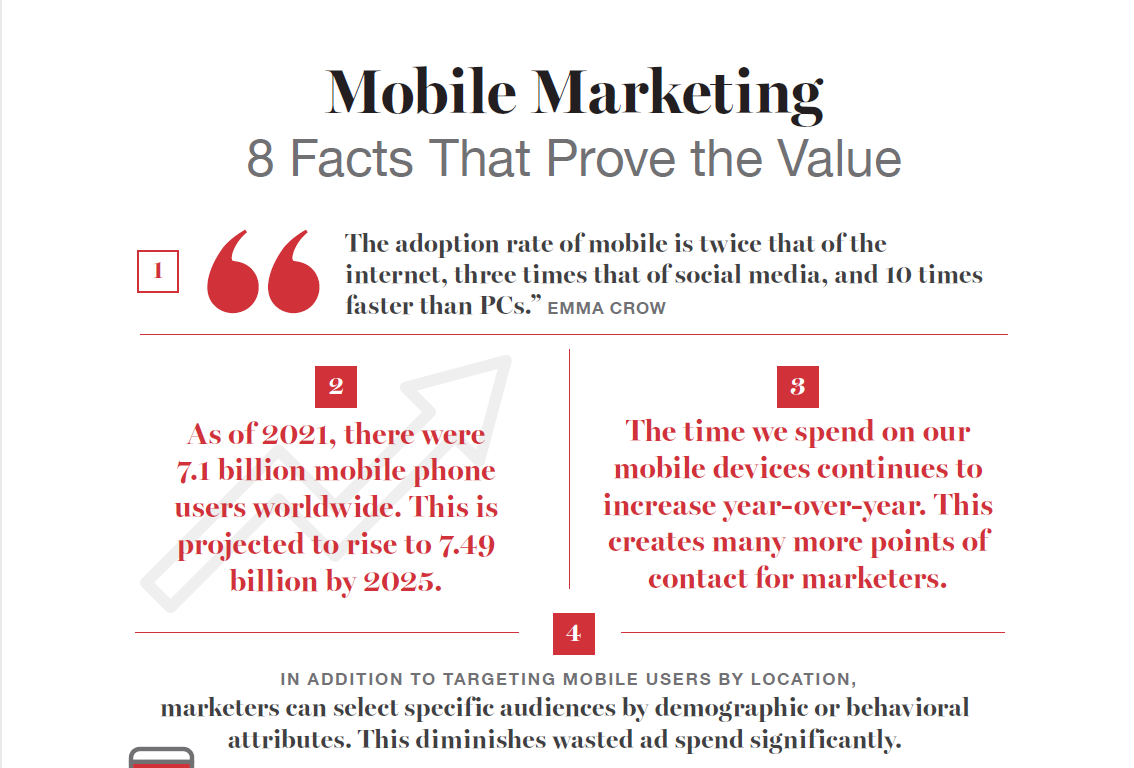 Social Media Marketing
One of the most unifying and recognizable traits of both millennials and Generation Z is that they spend a large percentage of their time on digital devices, much of it on social media apps.
+ Increase reach and engagement using paid campus social media ads.
+ Use Facebook effectively for campus advertising.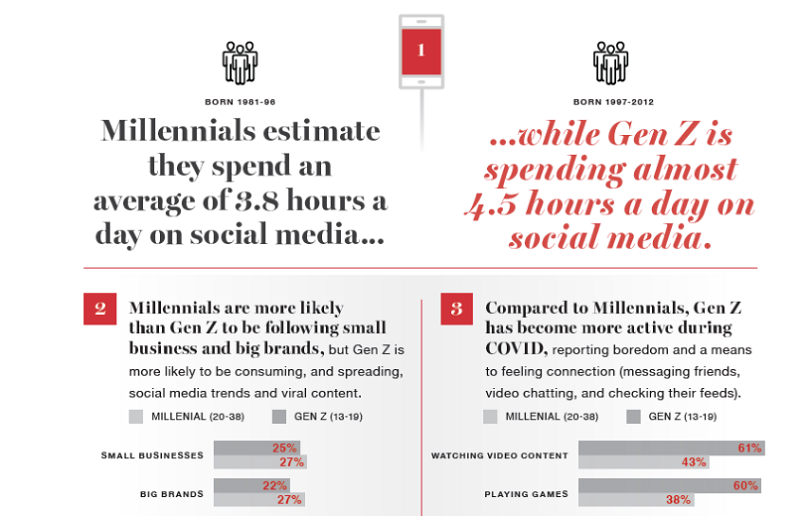 Audio Advertising
Spotify, Pandora, and other digital platforms are the preferred sources of audio information and entertainment for the majority of millennial and Gen Z listeners.
+ Learn why audio advertising is one of the top college media strategies.

Video Marketing
Videos are a key marketing tool, and continue to grow in popularity by leaps and bounds. With compelling video creation and proper placement, you can convey your marketing message to your target audience more efficiently and effectively than ever before.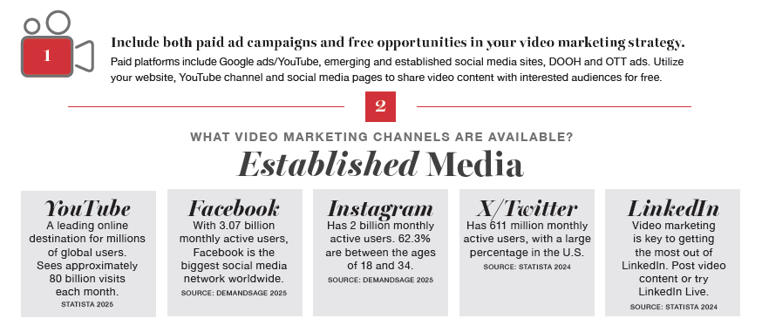 College Media Strategies: Integrated Campus Ad Campaigns
By combining traditional and digital campus advertising tactics, you extend your reach while each part of your marketing campaign amplifies the efforts of the others.
+ Learn how to create an effective integrated campus campaign.
+ Looking to make an advertising splash? Consider a campus takeover event!
Effective College Media Strategies In Action: Preakness LIVE
Recently, we partnered with the Maryland Jockey Club to promote Preakness LIVE - a full day of music and entertainment held annually during the Preakness Stakes horse race at Pimlico in Baltimore, Maryland. Bruno Mars headlined this year's concert.
To publicize the event, we executed an in-app mobile campaign in conjunction with a desktop campaign. We geofenced the mobile campaign to specific universities in the Baltimore and Washington, DC area. The desktop campaign targeted the cities where the schools were located. Both mobile and desktop efforts were layered with first and third party audience targeting.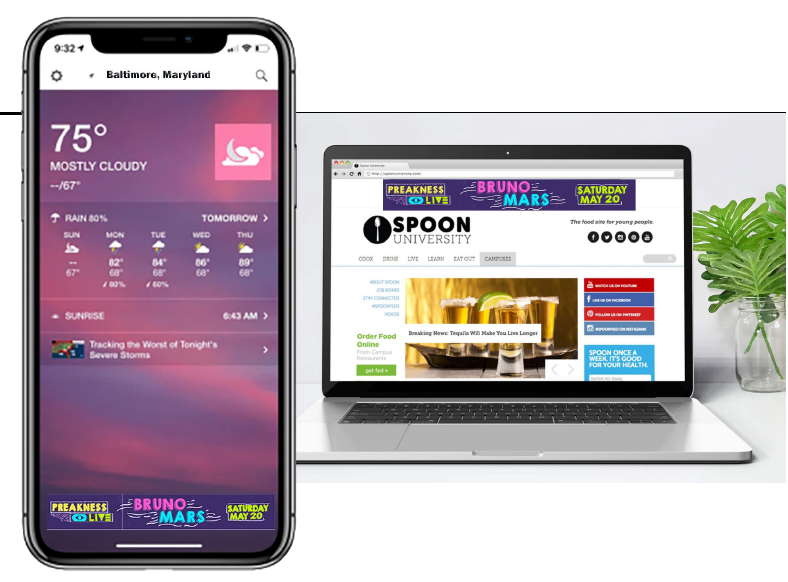 Our media buy and placement services helped deliver mobile display ads to students at over twenty universities in the Baltimore and Washington, DC area. These ads performed far above benchmarks, increasing awareness of the event, driving attendance, and maximizing return on ad spend.
Are you ready to create your own successful campus media campaign? See our complete guide to advertising to university students.
Here at MSS Media, Inc., we've been providing Education, Government, Real Estate & Lifestyle clients with succinct, optimized, and successful marketing solutions for more than 15 years. Consider MSS Media, Inc. a full-service, one-stop shop for all your Media and Public Relations needs. Your goals are our motivation. And our mission is to propel your message, further and faster, to achieve the outcomes you're looking for. If you found this blog post helpful, please share!
+

BE IN THE KNOW
We deliver the latest media tips + insider marketing advice straight to your inbox.